Bernstein Saylor named editor of BCR
November 7, 2013 - 9:38 am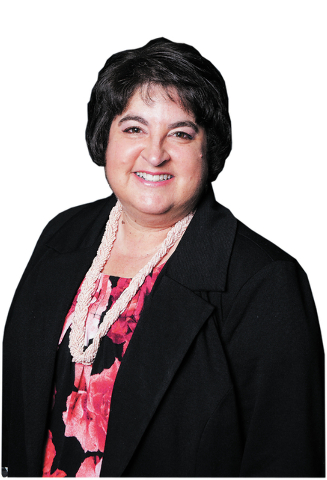 Hali Bernstein Saylor has been named editor of the Boulder City Review.
Bernstein Saylor, 52, has been with Stephens Media since 2002, most recently serving as editor of the Home and Garden and Drive sections for the Las Vegas Review-Journal.
"I'm proud to promote Hali to the position of editor of the Boulder City Review," said Michael Hengel, editor of the Las Vegas Review-Journal. "She is more than ready for this move. She'll do a fantastic job."
"The Boulder City Review is an important publication for us and requires an editor that listens to the community and fights for the truth. Hali is the right person for the job," said Bob Brown, publisher of the Las Vegas Review-Journal.
"I look forward to becoming a part of the Boulder City community. I see the Boulder City Review as a trusted family member — someone you can turn to for the news, good or bad," Bernstein Saylor said.
"I hope to help develop strong partnerships within the community, involving area schools, civic groups and charitable organizations."
A native of Southern California, Bernstein Saylor graduated cum laude from California State University, Northridge. She has more than 30 years of experience working for newspapers, primarily in Southern California. Before moving to Nevada, she worked for Stephens Media, serving as Valley Living editor for The Hemet News and Riverside Press-Enterprise.
"I started my newspaper career working for a small paper in Central California and understand how important providing local news can be to a community," Bernstein Saylor said.
Additionally, she wrote a regular column about her life and local events.
"I'm excited about being able to bring back 'Hali's Comment' and sharing my thoughts and ideals with my new friends in Boulder City."
Bernstein Saylor has been involved in community organizations and events throughout most of her life, having served twice as president for the Junior Chamber of Commerce, volunteering for a center that provided equestrian therapy for handicapped children, was a license foster parent and was a cast member for California's official outdoor play.
She has received numerous awards for her writing and community service, having been named a Woman of Distinction by the Soroptimist and Woman of the Year by the American Business Women's Association.
Bernstein Saylor is married and has two teenage daughters.