Rumors made headlines for Harlow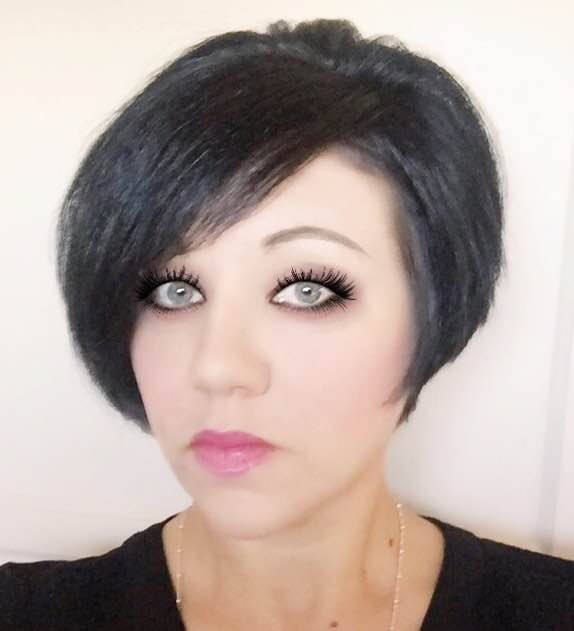 Actress Jean Harlow has two very prominent ties to Boulder City. While the actress's life was short-lived — she died at the age of 26 from cerebral edema, a complication of kidney failure — she lived loudly.
Harlow's first tie to Boulder City is through Howard Hughes. His role as director for the 1930 movie "Hell's Angels" under United Artist not only solidified a then-19-year-old Harlow's role as a sex symbol, but it also captured Hughes' love of aviation.
"Hell's Angels" had many filming mishaps, including the accidental deaths of several pilots. According to the Smithsonian's National Air and Space Museum's website, "With gripping aerial sequences as a backdrop, 'Hell's Angels' is an engrossing tale of wartime intrigue and personal courage."
The movie, which is my Throwback Thursday recommendation, also earned an Academy Award nomination. Film director Stanley Kubrick has said that "Hell's Angels" is one of his favorite films, and that the movie helped to influence his career. During the filming of "Hell's Angels," Hughes crashed a plane on set. Years later he would crash another plane at Lake Mead, recovering at the Boulder Dam Hotel.
Harlow's second tie to Boulder City is through her attraction and co-starring roles with actor Clark Gable. The pair appeared in six movies together, including Harlow's last movie, "Saratoga." Harlow actually died before "Saratoga's" production was complete and a stand-in was used to complete some of her scenes.
Gable, who was rumored to have an ongoing work affair with Harlow, often visited the Walking Box Ranch, which was owned by "it" girl and actress Clara Bow and actor Rex Bell. There are rumors that Gable and Harlow would visit the ranch and the Boulder Dam Hotel to facilitate their secret rendezvous. Other online rumors would have readers believing that Gable acted like Harlow's protective older brother and was secretly meeting her in Boulder City or at the Walking Box Ranch to offer help and guidance during many of her relationships that ended in disarray. I believe the truth may be somewhere in the middle, but I continue to dig for evidence leaning to either side.
As a side note, if you haven't been out to the Walking Box Ranch, which is a stone's throw from Boulder City and about 7 miles from Searchlight, put it on your bucket list. The Bureau of Land Management provides guided tours. More information can be gained by calling 702-515-5057.
Harlow led a chaotic life. She was born on the right side of the tracks. She had a controlling, showbiz mother. There were rumors of numerous affairs, abortions and — according to The Daily Mail — she was constantly the target of many anti-indecency campaigners who dubbed her "the filthiest woman ever to have set foot in Hollywood." One of her husbands allegedly killed himself, but there were rumors Harlow was behind his death. She loved to drink, smoke and live the way she saw fit.
Regardless of Harlow's reputation, she was beautiful on screen. Harlow also achieved her accomplishments regardless of envious women gossiping about her hair, the numerous men coming in and out of her life to use her for sex, money or both, the childhood abuse she had to rebound from as an adult, or the many other personal challenges thrown her way, which is something I find admirable.
I'm not sure if Harlow ever did step foot in Boulder City, but considering her life and those she hung around, chances are she likely did. And she definitely had ties here through Hughes and Gable.
In addition to "Hell's Angels" being my movie recommendation today, I am recommending the book "Deadly Illusions: Jean Harlow and the Murder of Paul Bern" by Samuel Marx. It's a juicy look at all the rumors and scandals that followed Harlow throughout her life, and how far the PR mill in Hollywood will go to sometimes neatly rewrite facts and quickly explain everything in the interest of selling movie tickets.
Tanya Vece is an entertainment and music writer who resides and volunteers in Boulder City. You can follow her adventures on Instagram @hollywoodwriter.