October 4, 2017 - 3:21 pm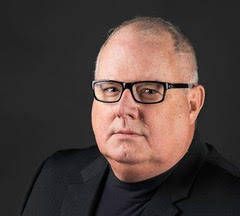 A mother escorting her ninth-grader approached me and asked, "Can you guarantee my child's safety here at Airport High School?" I paused as a passenger jet passed overhead en route to nearby Columbia International Airport. My answer was not what she expected from a Lexington County (South Carolina) deputy sheriff: "Ma'am, I cannot guarantee my own safety. That airliner could have malfunctioned and crashed on top of us."
It was 1993 and I was Airport High School's first school resource officer.
I continued, "However, I promise that I will protect all students and staff by being highly visible and taking action whenever needed. If anyone wishes to do your child harm, they will have to get by me."
She was satisfied with my answer and left her child in the care of the school along with the other 1,500 students.
The massacre on the Strip on Sunday night demonstrates that none of us are safe from every form of evil. Understandably, the public and media cry out for preventive measures and demand answers. News conference-hogging politicians will call for metal detectors, more gun laws and more security. Each political side will blame the other.
In a free society, there are no easy answers for such wickedness; often, there is no answer.
If a person wants to kill a peace officer, all he has to do is call 911 and hang up. At least one officer will respond and be at a split-second disadvantage for the waiting predator.
The good news is we have hundreds of thousands of men and women (on and off duty, active and retired) willing to be the sheepdog that protects their flock from evildoers.
The young men and women running toward the sound of automatic gunfire were not pampered collegiate or pro athletes. Their only athletic privilege came from getting into shape for a rigorous seven-month academy and five months of field training. Many were multigenerational peace officers. Middle-class, blue-collar, hard-working men and women united by their desire to protect those who cannot protect themselves. Some were wounded by the gunfire; all will bear the emotional trauma. There are no five-year scholarships for their endeavors.
Furthermore, firefighter/paramedics, clad in ballistic vests and unarmed, accompanied many of the police officers into the maelstrom.
No one running toward the sound of automatic gunfire will retire in 10 years as a multimillionaire or have the pro athlete privilege of taking a knee for false accusations of police brutality or a spurious "hands-up don't shoot" narrative. When these sheepdogs took a knee, it was to obtain a sight-picture, to assist the wounded or to pray over a fallen comrade.
Likewise, heroic citizens, including off-duty firefighters, medical personnel and police officers, leisurely enjoying an outdoor concert, quickly took charge and helped hundreds of wounded strangers. The only skin color Sunday night was blood — liquid and symbolic. Their feats of heroism will be repeated for generations.
My son is an 18-year Metropolitan Police Department officer and was called in from vacation days to respond. He is a full-time firearms instructor and trained many of the heroes who ran toward the chaos.
My brother called early Monday morning to check on him and later asked, "Why would anyone become a police officer with all the hateful attacks?" My response was, "I cannot explain it to someone who doesn't understand the calling." I quoted John 15:13, "Greater love has no one than this: to lay down one's life for one's friends ."
I don't know what all of the answers are to Sunday night's slaughter of innocent people. I do know the answer is not more TSA-type security at the front of every hotel.
A partial answer is a greater appreciation for those who run toward the sound of automatic gunfire.
Dan Jennings is a retired Army captain, former Metropolitan Police Department officer, and a retired Boulder City police sergeant. He received the Medal of Valor and Purple Heart for his actions as a deputy sheriff during an armed robbery in 1996.