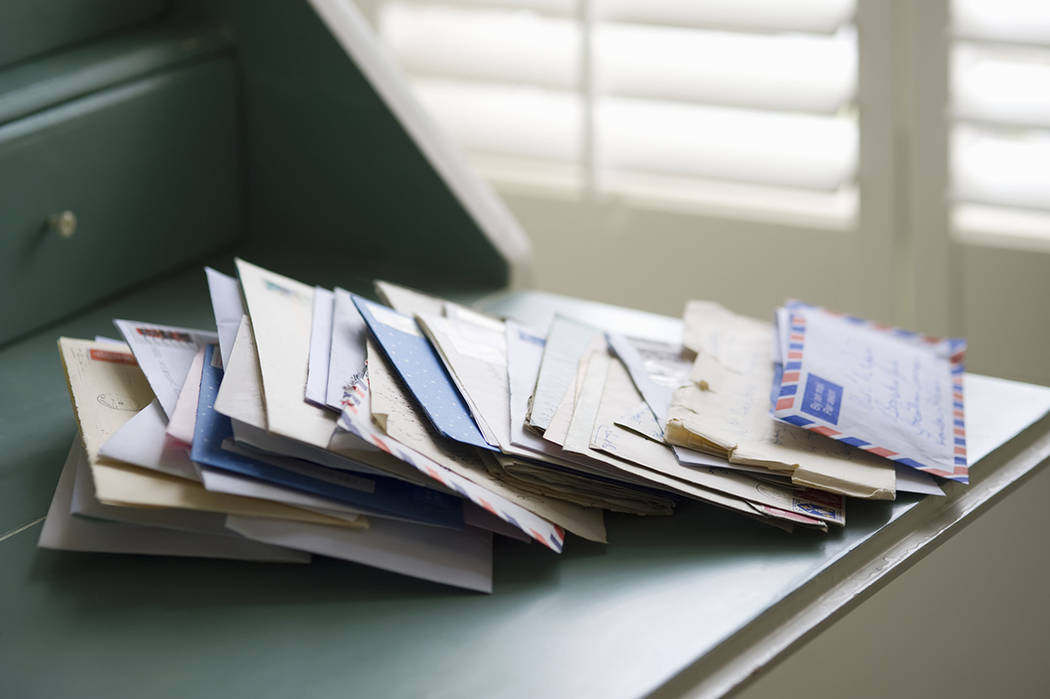 Farmer, eloquent letters will be missed by many
It was with great sadness that some of us learned of the recent passing of Dick Farmer, a man who certainly didn't go quietly into the night. I never got to personally meet Dick, I only knew him through his letters to the editor in this paper. I'm sure I speak for many when I say we always looked forward to reading anything from this eloquent and outspoken man who championed the rights of Boulder City residents for getting a fair and honest shake.
One of Dick's many classic quotes was, "You don't have to stand tall, but you do have to stand for something." Thank you Dick for always standing tall; you made all the difference to so many of us. Heartfelt condolences to your family and friends at this very sad time.
Linda Barnett
City leaders need to be more accountable, ethical
I saw a Channel 8 news story two weeks ago about our City Council having been reprimanded or spoken to by the ethics committee more than eight times in the last few years. The story made our mayor look like a complete clown and as clueless as a fictional town mayor on a "Saturday Night Live" skit.
After the story highlighted our ethics violations they showed a 10-second video of Mayor (Rod) Woodbury saying "I don't know that we learned anything but we had some good communication with the ethics committee."
How in the world does a lawyer by trade not know or see or care about ethics violations coming a mile away and avoid them? As if that isn't enough, the mayor has the nerve and audacity to write a story in his "Mayor's Brief" column in the Boulder City Magazine with the topic "Accountable to Yourself," where he states, "I like to self-evaluate and hold myself accountable, too. I'm much less likely to improve if I'm not held accountable for my commitments."
He then talks about being accountable to his exercise plan and basketball time with family. How about being accountable to being an ethical public official? Comedy writers could make this hilarious on TV, but this is our real life city leaders. We're in trouble.
Barry McGiffin
Republicans to elect convention delegates at precinct meetings
The 2018 Nevada Republican precinct meetings will be held on Saturday, March 24, at 9:30 a.m. The doors open at 9 a.m. The Clark County Republican Party precinct meeting site for all Boulder City precincts is in the cafeteria at Boulder City High School. The meetings should take no longer than one hour.
The purpose of these meetings is to elect delegates to the county and state Republican conventions. If you wish to have a voice in the county party platform, you must be a delegate elected at these meetings.
The cost to attend the county convention as a delegate is $40 and a guest is $25 on the day of the precinct meetings. Only cash or checks will be accepted; no credit or debit cards.
If you wish to attend the Republican precinct meetings, you must be a registered Republican on the Clark County Election Department voter role. You will need to bring a government-issued photo identification (such as driver's license, passport, etc.)
Sign-in will go faster if you know your precinct number. You can find it on your blue voter registration card issued by the Clark County Elections Department. You can also go online to ClarkCountyNV.gov/elections to find it.
The county and state Republican parties pay for the precinct meetings. The meetings are staffed completely with volunteers. If you have questions pertaining to the Boulder City precinct meetings, contact me at 702-293-4478 or bcgop@yahoo.com.
Maraya Evans
Clark County Republican Precinct Meetings Site Manager, Boulder City