Friendship a gift to be treasured
August 17, 2016 - 12:49 pm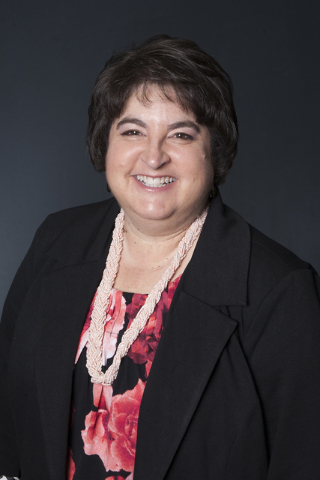 Boulder City lost a great friend when Billie Waymire died July 12.
I didn't realize how great a friend she was until listening to those who knew her speak about her during a memorial service.
There was such an outpouring of love and respect for her that day. It was the way that most of us hope to be remembered.
One person after another spoke about how Billie touched their lives, how she brought joy to those around her, how thoughtful she was and how much they treasured their friendship with her.
I knew seeing her always brought a smile to my face. And though I didn't know her for as long as others, I, too, considered her a friend and always made a point to chat with her whenever I saw her.
There wasn't a person that Billie met who didn't become a friend. She was just that warm and welcoming.
It didn't matter how long you had known her, or how well; there was no distinction. A friend was a friend. Period.
She was a gracious hostess and happily shared stories of her adventures when she could. A visit to the home she shared with her beloved husband, Ed, was always a special occasion, even if it was just for a casual conversation.
Billie had an eye for art and enjoyed collecting beautiful pieces. A visit to her home was like visiting a museum of her life, and she was the perfect curator, telling stories about each piece and how she came to acquire it. Often the pieces were tokens of love from Ed. If she mentioned how she liked something, somehow it managed to make its way to their home.
She had a zest for living, even when not feeling well, that she shared with those around her. Her smile was infectious.
Whenever I saw Billie she was always impeccably dressed. From city meetings to social galas and fundraisers, she was the picture of perfection. She enjoyed dressing for the occasion and proudly wore her furs, even if it was not the politically correct thing to do. They were part of what made Billie such a unique individual.
The sparkle in her eyes was matched only by the sparkle of the jewelry she wore. Those, too, were tokens of Ed's affection, and each piece came with a story.
The attention she paid to her appearance was similar to the attention she paid to the conversation she was engaged in. No details were missed.
But more than her friendship, Billie was remembered for the bond she shared with Ed. Together for 53 years, they had a love that is hard to describe. It would be hard to find two people more devoted to each other. Their love was seen by all who saw them together.
Those who spoke about Billie's influence on their lives also spoke about Ed. Their love for each other was intertwined in everything they did, whether it was working, driving, flying or boating. She once told me that if you expected to see one of them, expect the other as well. They were a package deal and neither would have it any other way.
I always looked forward to any opportunity to visit with Billie and Ed, even if it was just a quick hello at a local beauty salon while she was getting her hair done.
I know there is a huge hole in Ed's heart now, as well as the hearts of those who knew Billie. She will be missed.
Hali Bernstein Saylor is editor of the Boulder City Review. She can be reached at hsaylor@bouldercityreview.com or at 702-586-9523. Follow @HalisComment on Twitter.