Clements was role model for all
September 12, 2018 - 2:53 pm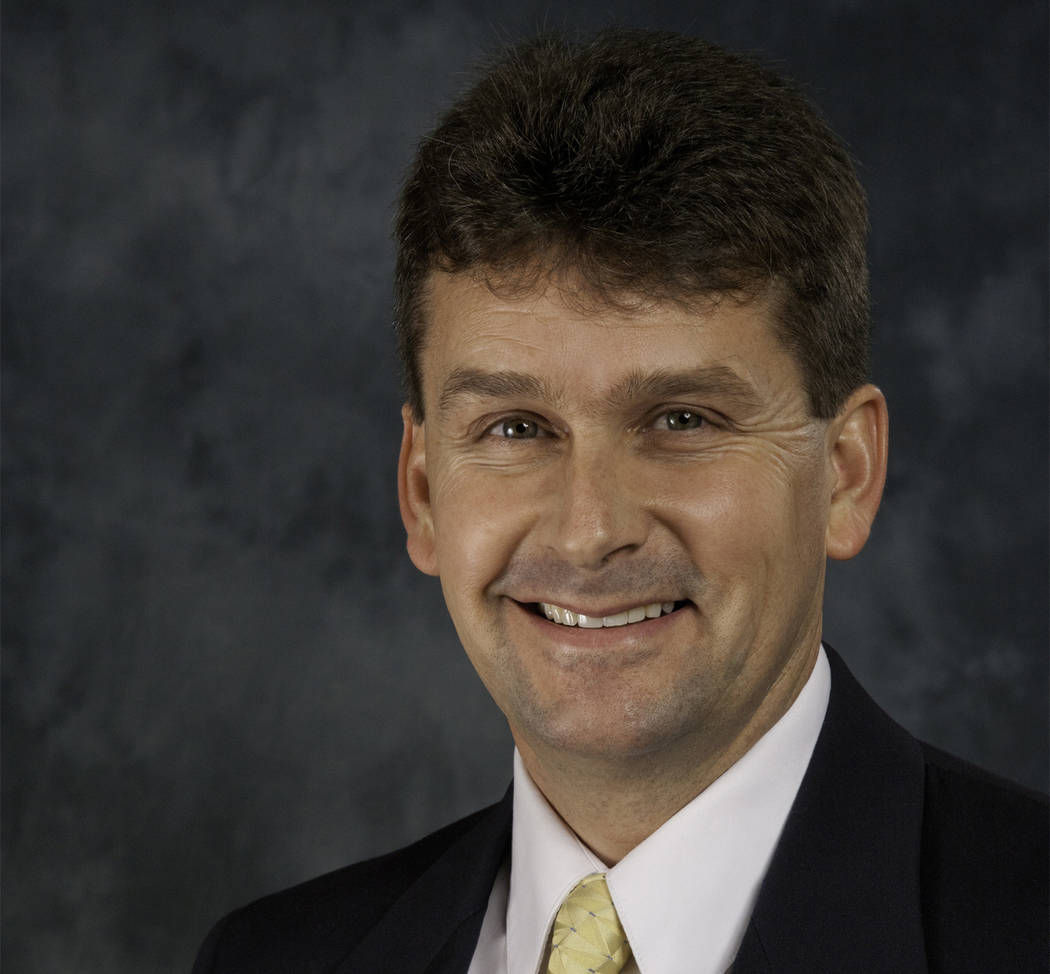 As we mourn the passing of local activist Tom Clements and celebrate his life, I want to share a few of my own treasured memories of Clements. On their face, these experiences might seem routine and insignificant. But I think they reveal a great deal about the kind of person Clements always strove to be. They also highlight some key characteristics that we would all be wise to emulate in our interactions with others.
Last year, I accepted the Boulder City Community Alliance's invitation to be interviewed on a variety of hot topics in a public forum held at the library. About 50 citizens attended that March 2017 meeting, and the two-hour interview was videotaped and streamed live on Facebook. In fact, it's still posted on the Mayor's Corner page of the city's website.
One of the interview questions involved Boulder City's master plan and whether I felt it needed to be updated. Rather than do all the talking, I decided to have some fun with the audience. I asked everyone who had read the master plan to stand up. Besides co-moderator Tracy Folda, only Clements and City Council candidate Kiernan McManus stood. So I invited both to come forward and answer questions about the master plan. I won't tell you which of them chickened out (LOL), but I will tell you that Clements found himself alone at center stage for the next five minutes while I peppered him with questions.
First, I asked approximately how many pages comprise the master plan. Clements correctly answered approximately 145, including appendices. Then I asked how many chapters it contains. Clements initially said 15 but immediately amended his answer to correctly state 16. I asked if the master plan addresses education. Without hesitation, Clements said "no." I then asked if it addresses blight. He said "yes," so I asked him to expound, which he did eloquently.
Next, I questioned whether the master plan addresses homelessness. Clements surprised me by saying "yes," so I queried how. In response, he gave what I considered a highly creative yet insightful answer about how the plan designates certain airport subareas for affordable housing (a cause that I later learned Clements believed in passionately). And he was also able to tell the audience from memory what Chapters 1, 2 and 15 of the master plan are all about.
It didn't take long to see that Clements had really done his homework. Although there was no way he could have known in advance that I would ask for volunteers, much less on a specific topic like the master plan, Clements had nevertheless prepared himself for such an occasion. And when the opportunity arose, he seized it.
Moreover, it was evident that Clements really had read the master plan, just like he said he had. Too often people claim that they've done something amazing or that they've accomplished a difficult task, solely to impress their peers. Not Clements. In fact, when I next asked him if he could tell the audience any significant differences between our master plan and our strategic plan, he was quick to frankly admit that he couldn't.
That's because Clements was as honest as the day is long. He was a man of integrity, not pretense. He didn't really care about looking good or what others thought of him. You see, in his mind, the public forum was never about him. Instead, it was always about the best interests of the city he loved, which is why he never felt the need to draw attention to himself. And why he refused to succumb to the temptation to take things personally.
Prepared. Honest. Genuine. Selfless. These words aren't just descriptive of the part Clements happened to be playing that night. They were a part of who he was. He lived and embodied them. And so should we.
Not long after that, Clements decided he could make a difference in our community by serving on the Planning Commission. He asked to meet with me about the prospect, as I'm sure he did with all of the other council members. During our short interview, he was sincere, humble, self-deprecating and yet passionate about his roots in Boulder City and his deep love for our community. That's the way Clements was every time I ever witnessed him offer public comment or give input in public settings.
I couldn't help thinking to myself, "Now, here's a consummate public servant, so modest, gracious and altruistic. He would make a wonderful city councilman." And so I told him as much right then and there, expressing my hope that he would consider running for that office in the near future. Clements just brushed my praise aside and said he would be honored to serve on the Planning Commission for now. I told him not to give up if he wasn't selected the first time, since that rarely happened.
And, true to form, he didn't give up and didn't take offense when the incumbent was reappointed. But as fortune would have it, his chance came shortly thereafter when another Planning Commission vacancy presented itself. And this time I had the great privilege of nominating Clements to fill that vacancy, which he did ably during his too short time in office.
Unassuming. Understanding. Patient. Courteous. Kind. Tenacious. Respectful. Always a true gentleman in every way. We would all do well to be a little more like Tom Clements.
Rod Woodbury is the mayor of Boulder City. He has been serving on the City Council since 2011 and is the president and managing shareholder of his law firm, Woodbury Law.