City's holiday celebrations are sense-sational
November 21, 2018 - 4:17 pm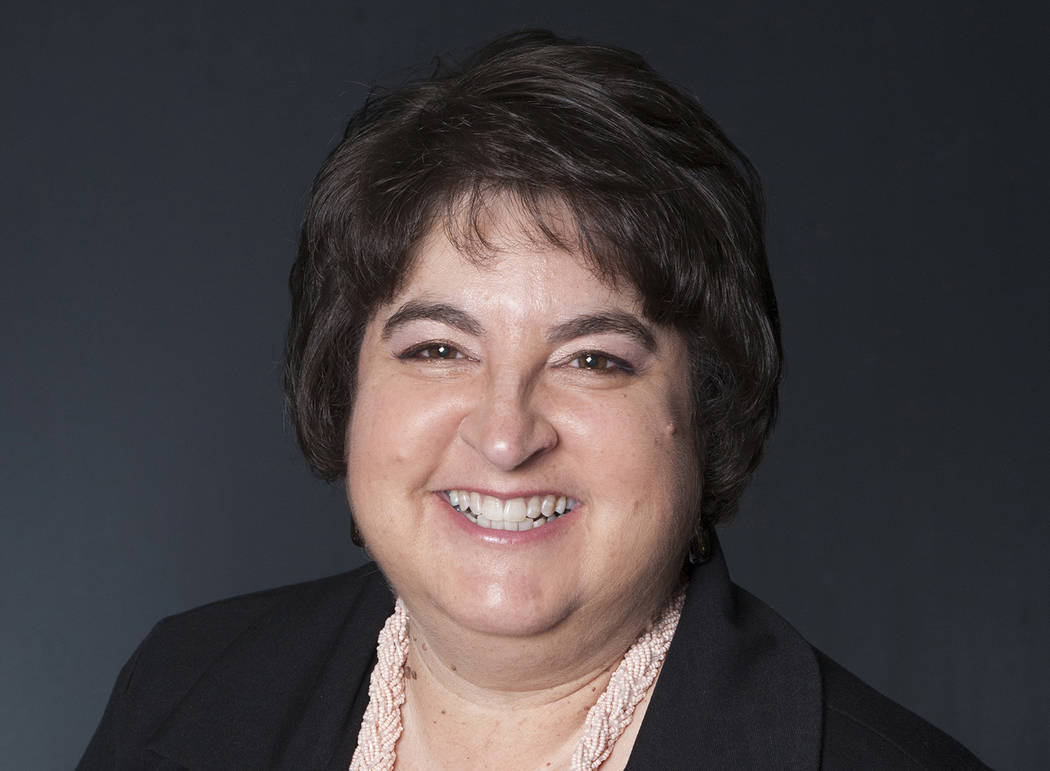 There are days when I wish the newspaper was more than just a flat piece of paper printed primarily in black and white. Though colorful pictures do help, today is one of those days when it would be great to offer news in a way that affected all of your senses.
Our annual Taste of the Holidays special section in today's paper is truly sense-sational. Inside we offer treats that will delight the five senses: sight, sound, smell, taste and touch.
We start by offering a look at all the holiday happenings in town. One thing is certain: Boulder City residents take their celebrating seriously.
Starting with the Luminaria and Las Posadas on Nov. 29, we go straight to Nov. 30's annual Christmas Tree Lighting in Frank Crowe Park. Prior to that, Dale Ryan and Dyanah Musgrave will turn on the lights at their home on Fifth Street for the first time this season.
If you've ever wondered how long it takes Dale to put the display together, we offer an insiders' behind-the-scenes look into his work this year, his 15th.
With his devotion to creating that winter wonderland, he is a lot like Santa Claus. He has that twinkle in his eye, jolly personality and snow-white hair. The only things missing are the long flowing beard and belly that jiggles like jelly.
This year's first Saturday in December festivities get a boost from two new events: a pancake breakfast with Santa Claus and a snowball fight. With the Doodlebug Craft Bazaar, Santa's Picture Party, Santa's Electric Night Parade and the Christmas Parade of Lights on Lake Mead, there's sure to be something to please everyone.
Of course, sprinkled throughout the month are an assortment of holiday bazaars, chances to visit with Santa while enjoying a ride on the Nevada Southern Railway, American Association of University Women's annual Home Tour, the Boulder City Chamber of Commerce's Ugly Sweater Wine Walk, Red Mountain Music Co.'s concert and Wreaths Across America, to name just a few.
There are so many things that make our small-town celebration such a big deal that undoubtedly we have missed one or two. For that, I apologize in advance and ask that you send in notices of your special event next year.
The true heart of our special section is the results of our annual Christmas Cookie Contest.
This year we had 13 entries, up from the inaugural contest's 11 submissions. As with last year, our office was filled with delicious aromas as plates of cookies were dropped off for taste testing. Boulder City has some fabulous bakers.
Once again the judging was a challenge and the point differences between the judges' favorites was minimal. In fact, there were so many fantastic entries that we ended up with a tie for first place.
Kristy Lee Gildner's Turtle Cookies tied with Wendy Krumm's Fluffy Christmas Cookies. While the Turtle Cookies, with their pecan exterior and caramel center, were not your typical holiday cookie, they were extremely tasty. The Fluffy Christmas Cookies, which came looking like perfectly decorated tiny Christmas trees, brought back treasured holiday memories for the judges.
Kristy also took third place with her Hot Chocolate Cookies, which had a gooey, chocolately surprise underneath the marshmallow topping.
The winning recipes are featured on page 12.
The contest is becoming so popular that next year we plan to expand it to include confections.
Fortunately, this year we have a week to recuperate from today's Thanksgiving celebration before the Christmas season gets in full swing.
I'm not sure about you, but I can guarantee that by the end of the meal I'll be as stuffed as my turkey was.
I hope this season brings you much joy and happiness and treats to delight all your senses.