City, animals win under Inabnitt's care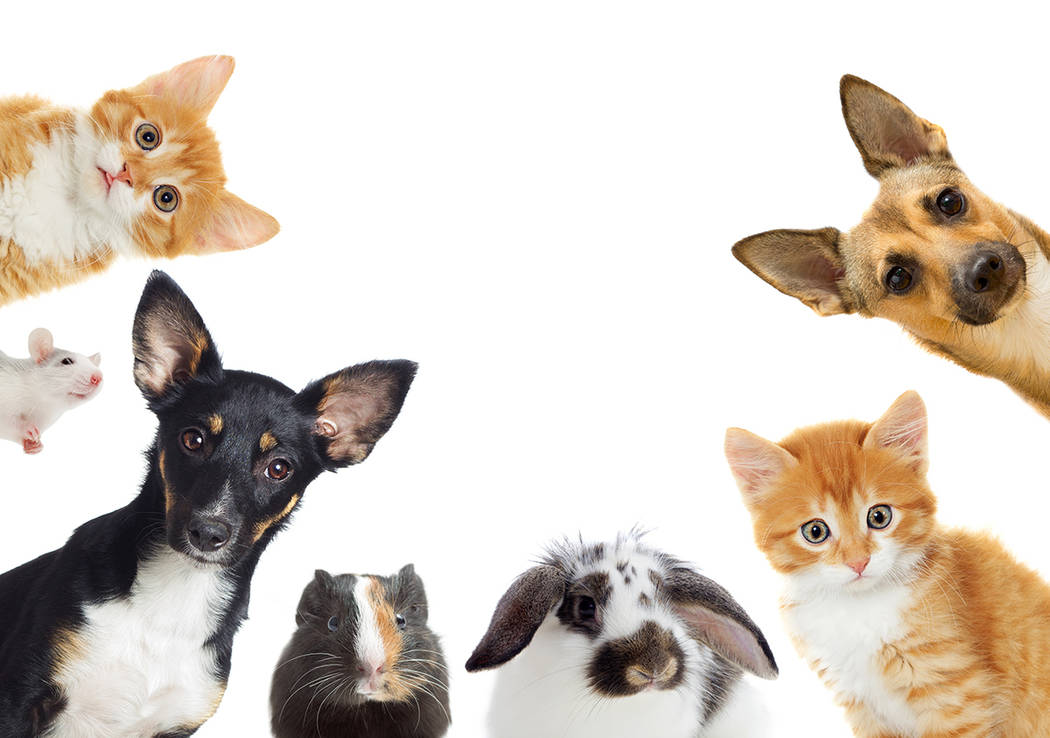 When I first started practicing as a veterinarian at Boulder City Animal Hospital in 2016, I heard stories about Mary Jo Frazier, the previous animal control supervisor at Boulder City Animal Shelter, who was found guilty of felony animal cruelty.
These stories revolved around the unnecessary euthanasia of many adoptable stray animals, despite adequate resources, sometimes before owners could be given a chance to pick up their lost pets. Veterinarians were not consulted about health conditions, and certain breeds allegedly had a one-way ticket into the shelter. In Frazier's shadow, the reputation of the shelter was abysmal.
After reporting Frazier to the authorities, Ann Inabnitt assumed the role of animal control supervisor, taking the shelter's poor reputation as a challenge to rebuild. Until just recently, when another animal control officer was hired, Ann worked at the shelter seven days a week, relying on willpower, hard work and a skeleton crew of volunteers.
Since 2014, under Ann's leadership, euthanasia rates at Boulder City Animal Shelter have dropped from 65 percent to 4 percent. Not only has Ann met the challenge, but she has far exceeded expectations.
Since Boulder City Animal Hospital earned the contract to provide medical care to the city's shelter animals almost a year ago, we have treated a broad array of ailments, including heat exhaustion, facial trauma, respiratory infections, eye injuries and broken bones.
Not long ago, Ann dropped off a teacup Yorkshire terrier for an exam. At the time, she was only known as "Impound #18-011." At just over 6 pounds, she was dehydrated, lethargic, unwilling to move and staring blankly ahead with cataracts in her eyes. To fully assess her health, we would need to get bloodwork and X-rays.
"Do what you gotta do, Doc," Ann said. "We need to know what's wrong with her."
Ann went on to explain how No. 18-011 had been seized by animal control when the person with her was arrested. The man in question claimed to have found the little dog wandering the streets of Las Vegas a week prior. Although any story is possible, one in which a lone teacup Yorkie wanders the streets of Las Vegas is highly unlikely, especially a recently groomed teacup Yorkie with bad back legs and a maximum speed of 2 miles per hour.
Unfortunately, No. 18-011's lab work showed that she was diabetic, and the disease was out of control. Only a committed owner with full knowledge of the undertaking would be an appropriate candidate to adopt the dog. I called Ann to break the news.
"By the law, we need to take care of her for 10 days," Ann said.
"And then what?" I asked. "It's going to be tough taking care of her for 10 days, only to euthanize her at the end because of diabetes. It's like 10 days on death row."
"I'm working on it, Doc," Ann said. "I'm going to call the shelters in Vegas to get the word out. And if they don't get back to me, then I'm going to go down there. They don't like it when I do that, but it sure makes them pay attention."
Ann was demonstrating her greatest attributes: raw determination and deep compassion.
Now, as an unspoken rule, here at the hospital we don't name shelter animals when they are in dire straits. Sadly, these wayward pets might pass away or need to be humanely relieved of their suffering, and developing a bond with a named animal makes a tough situation even harder.
However, No. 18-011 was so small, helpless and sweet that I couldn't resist. Diabetes is a treatable disease, I told myself. So, after a few days of care, and despite the rule, I named her Myrtle the Turtle, because she just needed a little help to get off her back.
After a few days of hospitalization, Ann took Myrtle to the shelter and told me a veterinarian in Las Vegas was interested in adoption. It was the best possible outcome, since a vet would have the skills and resources necessary to meet Myrtle's needs. I was elated.
Another day later, Ann texted me some video footage of Myrtle on the mend.
In one video, Myrtle is standing on the other side of a baby gate. Ann is talking to her in an excited voice. "Are you feeling better?"
Myrtle wags her tail into a blur. She bounces up and down, wiggling with joy and nodding her head in response.
In the other video, Myrtle trots down the sidewalk behind Ann, who encourages her.
The front legs move nicely, but in the back, one bum leg swings out of alignment as the slightly better leg hops along.
"Hooray!" I text, "She's really motoring!"
"True enough!" Ann replies. "Sometimes we win big."
I agree, and with Ann running the shelter now, so does Boulder City.
Will Pass is a veterinarian at Boulder City Animal Hospital. He is from Colorado and has been providing medical care to Boulder City's furriest residents since 2016.