Bow brought 'It' to area after retiring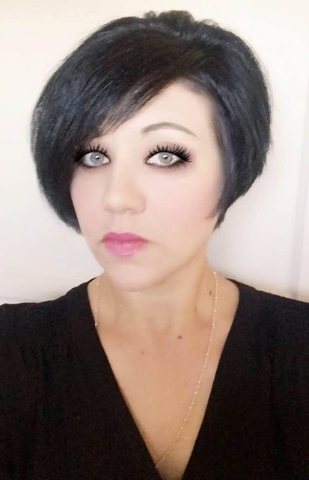 One of film industry's first ever nude scenes is linked to Boulder City — in a roundabout way. Actress Clara Bow lived less than an hour from Boulder City, and 7 miles outside of Searchlight with her husband Rex Bell, who was the 21st lieutenant governor of Nevada and a western movie star.
As Hoover Dam was being built, Bow and Bell were creating the Walking Box Ranch. Bow originally named it the "K" ranch, but many Hollywood insiders dubbed it "the sanitarium" in reference to Bow's issues with depression. Today, Bow's 160-acre ranch is listed on the National Register of Historic Places and managed by the U.S. Bureau of Land Management.
Bow's most infamous role was in the movie "Hula" in which she strips down to her birthday suit. Bow's nude scene was hugely controversial, with many other actresses refused to include her in their social circles.
Bow, Hollywood's first "It" girl, was associated with sex and scandal after her appearance in "Hula." An industry publication, Cinema Journal, published an article titled "Making 'It' in Hollywood: Clara Bow, Fandom, and Consumer Culture." The article alluded to Marilyn Monroe borrowing a page from Bow's book on branding and social scandal. Monroe once said she was inspired by Bow's ability to turn heads, and the cartoon character Betty Boop is based off of Bow's signature flapper look.
The Coast Reporter had a weekly section dedicated to Bow's scandals, printing everything from her mental meltdowns to alleged sex sprees in Mexico. Derangedlacrimes.com has an interesting piece on how the publisher of The Coast Reporter, along with Bow's secretary Daisy De Voe, put together a 60-page article called "Clara's Secret Love-Life as told by Daisy." The piece was the result of a failed extortion attempt, which led to one of Hollywood's most notable celebrity trials. Bow eventually won the legal battle against the rag and De Voe, but the damage to her reputation was done.
At Sherman's House of Antiques in Boulder City, I bought a copy of filmmaker Kenneth Anger's book "Hollywood Babylon," which depicts many of Bow's sex scandals (myth and fact) and even more outrageous personal behavior.
In 1933, Bow retired from acting and headed to Nevada to start a new life as a wife and a mother. When Bow moved to Nevada, Hollywood's party scene followed.
Carole Lombard and other Hollywood bigwigs would visit her at her ranch. Bow would even make her way to Boulder City as the city progressed in development. Bow visited industry friends staying at the Boulder Dam Hotel, and rumor has it she and Lombard once sneaked into a free matinee at the Boulder City theater.
Bow shot guns, smoked, drank and hosted poker nights at her ranch. She also played blackjack at the Railroad Pass casino, which sits on the border of Boulder City. The casino turned 85 Monday. It later was discovered the government was keeping a file on Bow and her problematic appetite for gambling.
Bow's time around Boulder City and Searchlight ended in 1944. The actress and Bell went on to live separate lives when Bow's medical problems became too much to deal with, but they remained married until Bell's death in 1962. Shortly before his death, Bell had a cameo as a cowboy in John Huston's film "The Misfits," which was shot in Nevada with Marilyn Monroe.
Bow went on to move to Hartford, Connecticut, to focus on treatment for depression, which turned into a questionable diagnosis of schizophrenia. Ironically, the doctors missed her atherosclerosis, a disease of the heart that can start in early adolescence. The atherosclerosis was discovered during her autopsy.
Bow eventually moved from Connecticut to California, where she died in 1965 at age 60 from a heart attack.
Silver Bullet Entertainment has acquired the movie rights to David Stenn's biography "Clara Bow: Runnin' Wild," and production is scheduled to start in 2017. The BLM has since purchased the Walking Box Ranch. Tours are available upon request. A link to the tours, as well as the mentioned books, are available on my website, TanyaVece.com.
Tanya Vece is an entertainment and music writer who resides and volunteers in Boulder City. You can follow her adventures on Instagram @hollywoodwriter.