Year in review: Animal shelter tops city's news for 2016
December 28, 2016 - 2:48 pm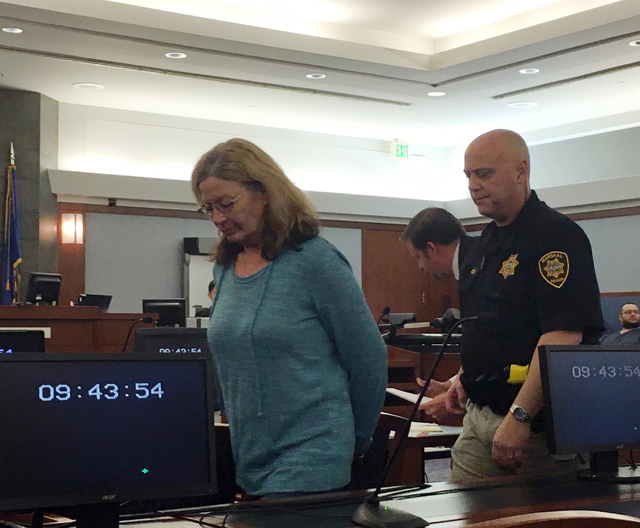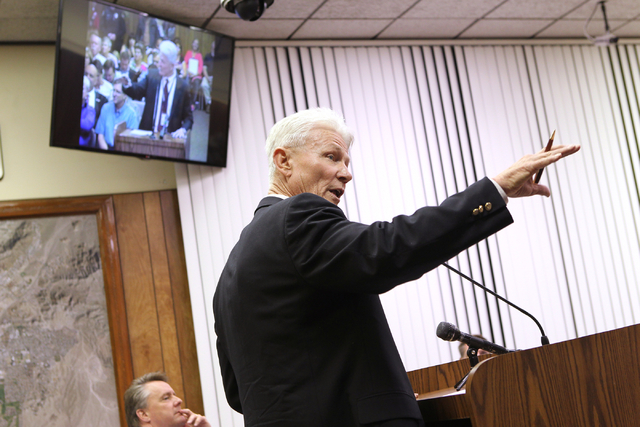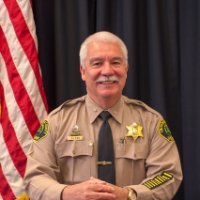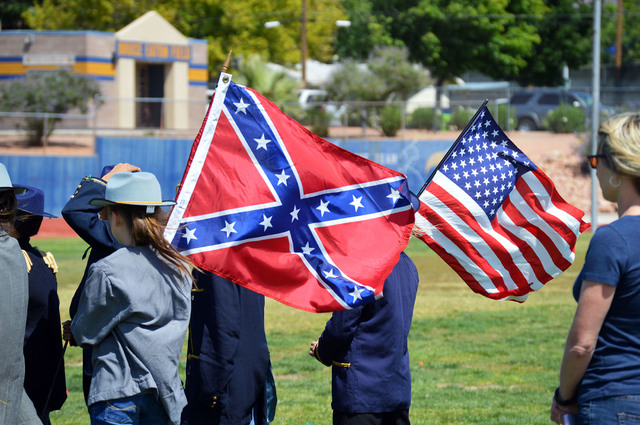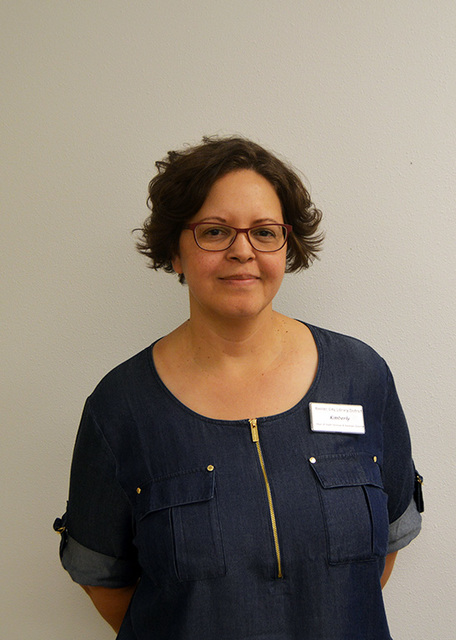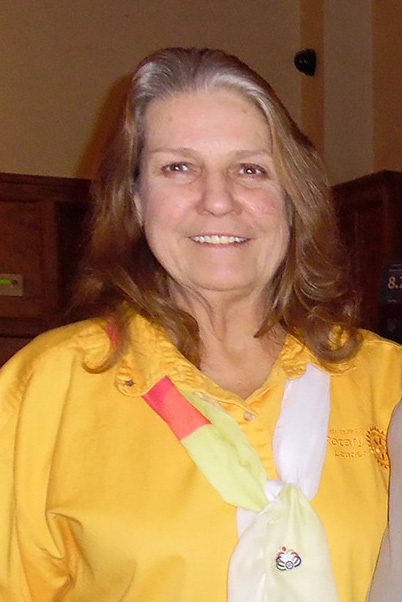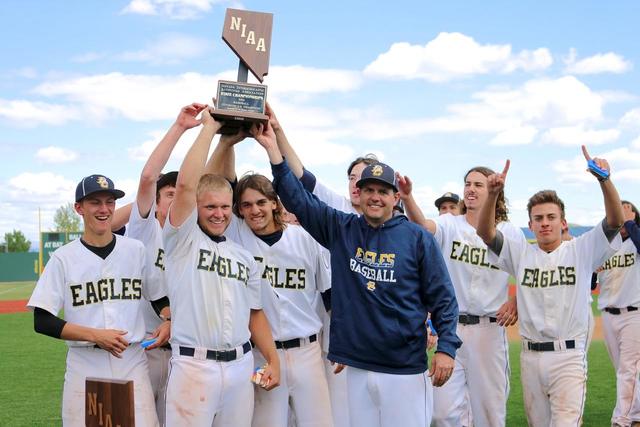 The end of 2016 is upon us, and the past 12 months have brought a plethora of issues to the city that have left residents with plenty upon which to reflect.
City Hall saw several changes as key personnel resigned and were replaced. Council members also struggled with finding the right balance to maintain and improve the city's aging infrastructure, eventually voting to raise utility rates.
Numerous community traditions also came to an end, as King Elementary School students fought their final battle in their annual Civil War re-enactment, and a longtime volunteer, a familiar face at many events, lost her fight against cancer.
There also was plenty to celebrate as Boulder City High School's baseball team won the state championship for the first time in a decade. It was one of several championships earned during the year for Eagles' athletes, who also excelled in bowling, flag football and swimming.
As the new year draws closer, here's a look at some of the most important stories of the past one.
1Animal control supervisor pleads guilty
No event in 2016 shocked Boulder City more than accusations that the former Boulder City Animal Control Supervisor Mary Jo Frazier was systematically killing animals at the animal shelter. Ultimately, the Clark County grand jury indicted her on two felony counts of cruelty to animals even though the city submitted a request for 37 charges against her.
The two charges stemmed from the unjustifiable euthanization of a male Dachshund named Oscar, who belonged to her ex-husband, Jeffrey Frazier, and for failing to provide adequate food, medical care and/or pain management to a pit bull puppy named Lotus.
When her actions came to light, residents held several protests and vigils to honor the animals at the steps of City Hall, in front of the police station and at local parks.
The discovery became even more surprising with the realization that former Boulder City Police Chief Bill Conger knew about the animal killings and chose to ignore the case once she resigned.
Frazier pleaded guilty to one felony count of animal abuse in October and is scheduled to appear in court Jan. 31. She faces a maximum of four years in prison and fines totaling $5,000 but could serve no jail time depending on the judge's sentence.
2Police chief resigns
The revelation that former Boulder City Police Chief Bill Conger knew about Mary Jo Frazier's cruelty at the animal shelter saw an end to Conger's tenure as police chief of administration.
The scandal forced Conger to resign and led to criminal charges being filed against him.
Conger plead guilty to a misdemeanor count of failure to perform duty and paid a $1,000 fine.
On June 1, Timothy Shea assumed the role of the city's chief law enforcement officer. He was selected after 34 people applied for the position and the field was narrowed to five top finalists.
3City Council raises utility rates
The City Council's 4-1 vote May 25 angered a number of residents as council and members of the public debated for five hours over rates that had not been changed in years.
The council voted for water and sewer rates to increase by 17 percent every year from 2017 to 2020 with a 2.5 percent annual increase after that.
Residential electric rates will see a 16 percent increase in 2017 and a 5 percent increase in 2018 and 2020, while commercial users will see a 16 percent increase in 2017 and a 2.5 percent annual increase after that.
Members of the public spoke adamantly against the new fees, with many of them stating they felt the council did not give them enough time to understand and participate in discussions about the rate increases.
Mayor Rod Woodbury, however, said that council had logged hundreds of hours of discussion on rates and that delaying the increases only would be "kicking the can further down the road."
4Ending a war
When King Elementary School fifth-graders set foot on the battlefield at Boulder City High School in May for the 30th annual Civil War re-enactment, many residents thought it would be the last time for the event, which had come under fire earlier in the year.
Those feelings were confirmed in October when King Elementary Vice Principal Jorge Palacios said that the administration's decision to end the long-standing re-enactment was to create new school traditions that more aptly covered Nevada's academic standards. The Civil War is not in the fifth-grade social studies curriculum.
A public meeting was held in February by the Clark County School District to talk about canceling the re-enactment, but support by students and parents helped the event survive for at least one more year.
During the final re-enactment, resident David Duncan said that the Civil War was a proud tradition in the school's history.
Palacios said that he hoped parents and students would work with the school to create new traditions of which they could be proud.
5Library director resigns
The resignation of former Boulder City Library District Director Lynn Schofield-Dahl in March came as a surprise to many members of the community.
The library board offered Schofield-Dahl a severance package after receiving complaints about how she treated library patrons; inappropriately handled the termination of an employee, who was later reinstated; and an investigation over the misappropriation of library gift cards and premium promotional items given by vendors for purchases made with their companies. The library board found no evidence of wrongdoing by Schofield-Dahl, but both parties decided to part ways.
Complaints by library patrons and employees claimed that Schofield-Dahl had a temperament problem, but the members of the community did go to board meetings in support of the former director.
The resignation led to a promotion for a familiar face: Kimberly Diehm was named acting director after Schofield-Dahl's resignation and was selected as the new director in September.
6City loses $50,000
A 2015 independent audit presented in early January discovered that city officials lost more than $50,000 from the city bank accounts. In response to the missing money, the city fired former utility department billing and collections supervisor James Petrie, stating that Petrie was responsible for the deposits that went missing. Petrie claimed that former Finance Director Shirley Hughes was responsible for the missing money.
Overall, the city lost $100,000 after settling a wrongful termination lawsuit with Petrie in May for $50,000.
7 Death of Christy Springgate-Hill
The death of community leader and volunteer Christy Springgate-Hill was a loss for citizens and city officials alike. No resident dedicated more to ensuring the success of community events than Springgate-Hill.
The community leader lost her battle with cancer in October and received a high amount of posthumous praise.
The Boulder City Christmas tree lighting was held in her honor, and she was given the 2016 Bill Andrews Award for her work in the community.
Councilwoman Peggy Leavitt said Springgate-Hill was "a tireless worker who led with heart and was admired in the community."
8BCHS baseball wins it all
In May, Boulder City High School's varsity baseball team won its first state championship in 10 years. The Eagles, who finished the season with a 28-7 record, won the hearts of the community by defeating Sierra Vista High School 4-3 after a walk-off home run by all-star Peyton Koopman.
The state title came less than a month after Koopman threw a perfect game against Clark High School.
The championship was the team's first since 2006.
9McCoy won't seek third term on City Council
It was a surprise to many who attended the City Council meeting Oct. 11 when Councilman Duncan McCoy announced that he would not be running for a third term. McCoy said that he was leaving for personal reasons and that after 40 years of public service he wanted to spend more time with his grandchildren.
McCoy's time as a public servant in Boulder City spanned 20 years, with eight years on the Boulder City Council and 12 years as director of the Boulder City Library District.
His departure in June 2017 could create a potentially interesting City Council election.
10 Development in Boulder City
The construction of Interstate 11, also known as the Boulder City bypass, has some people thinking about the future of the small town they know and love.
Some are promoting growth with new homes and businesses, while others are worried about protecting the city's slow-growth ordinance, which limits the number of homes a developer can build per year.
Developer Randy Schams is working on a couple of projects that could add more residences to the community, including turning the Old Boulder City Hospital land and the Boulder City Mobile Home Park into housing projects. He also has proposed trading 640 acres of unincorporated Clark County land, which he recently purchased, with city-owned parcels in order to build a subdivision called Boulder Highlands.
Members of the community are divided on whether to build more housing in the city. Supporters of Schams' projects say that the city will be in desperate need of more people because the bypass is going to take away visitors.
Those against the housing projects say that Schams and the City Council are sacrificing the city's small-town atmosphere for the sake of the developer's wallet. Toward the end of the year, those opposed to Schams and in favor of limited growth created the Boulder City Community Alliance.
Honorable Mentions
City hires new finance director
When former Finance Director Shirley Hughes left to become city administrator of Liberty, South Carolina, in August, the city needed to fill the position. The city found its man for the job when it hired Hyun Kim in October.
Kim previously served as the town administrator of Afton, Wyoming, where he received rave reviews from the city's former mayor.
Voters pass Question 1
Election Day was an exciting event for those interested in national politics. Area residents also had the opportunity to make their voices heard locally with Boulder City Question 1. Voters approved the question that allowed the city to use money from the capital improvement fund to pay off its last remaining debt.
Carjacker released by Boulder City Police
On Oct. 19, Glendale, Arizona, resident Javier Munoz, 28, was shot and killed in Henderson by Nevada Highway Patrol Officer David Dudley after Munoz carjacked a woman in downtown Las Vegas.
One day earlier, Munoz was arrested by Boulder City Police after a high-speed chase through a school zone and was taken to Boulder City Hospital after threatening suicide.
According to independent sources, the police planned to release Munoz and later charge him with multiple felony counts. Munoz was transferred to Valley Hospital in Las Vegas on Oct. 19, where he was released and then proceeded to carjack the woman. The Nevada Highway Patrol is investigating the shooting; it remains unclear if the Boulder City Police Department is involved in that investigation.
Contact reporter Max Lancaster at mlancaster @bouldercityreview.com or at 702-586-9401. Follow him on Twitter @MLancasterBCR.