Volunteers put new roofs on St. Jude's homes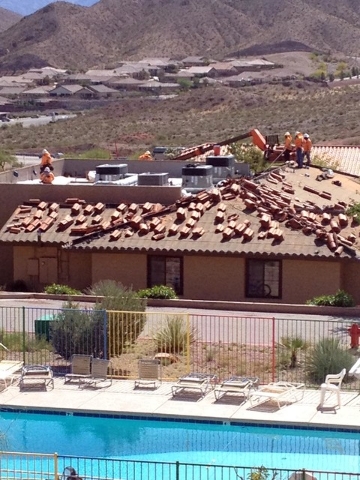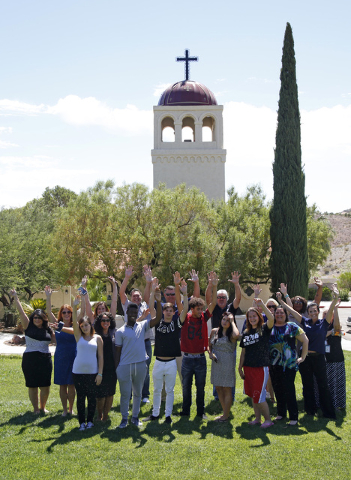 A charitable donation by multiple groups has given St. Jude's Ranch for Children a much-needed upgrade.
Five companies — HomeAid of Southern Nevada, Cooper Roofing and Solar, Warmington Residential, Boral Roofing and Vision Paint and Drywall — donated money, people and resources to help fix the roofs of three of St. Jude's cottage homes.
The companies inspected the roofs, repaired damages and retiled each roof. The groups also reinstalled vents, gutters and drywall.
St. Jude's Ranch for Children Grants Manager Jed Blake said the repairs on the roofs were desperately needed. "Over the years, the roofs on the buildings weathered to a point of tiles becoming brittle and broken and the damage was causing water to seep through the homes and causing a health hazard for the children," Blake said.
The roofing project was needed for the St. George, St. Francis and St. Louis cottages.
Blake said the children now have a safer living environment thanks to the volunteers.
"The new roofs will guarantee a safe and dry living environment for the children for years to come," he said.
St. Jude's Ranch for Children and HomeAid of Southern Nevada were responsible for ensuring a safe working environment for the children living at the ranch during the project.
The 40-acre ranch for children maintains eight cottage homes, providing therapeutic foster care for children rescued from abuse, abandonment and homelessness in Nevada.
While multiple companies volunteered to help the ranch, HomeAid of Southern Nevada contributed the most time, money and resources. Its donation of goods and services by HomeAid totaled about $75,000.
In celebration of the new roof and to thank the volunteers, St, Jude's Ranch for Children held a barbecue and water play day on Wednesday.
Contact reporter Max Lancaster at mlancaster @bouldercityreview.com or at 702-586-9401. Follow him on Twitter @MLancasterBCR.