Two plead not guilty in iPad robbery, murder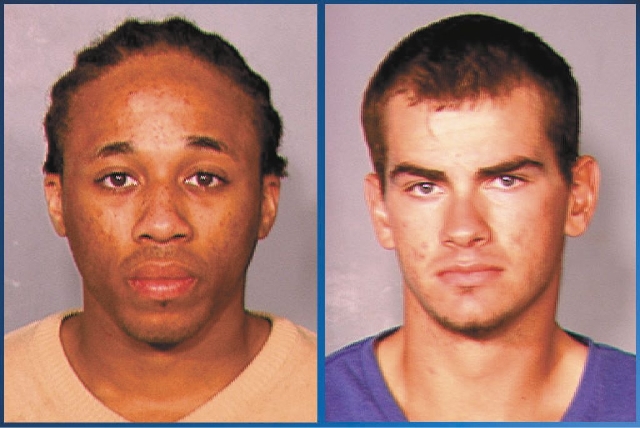 Two men indicted on murder charges for the death of 15-year-old Marcos Arenas during the robbery of his iPad pleaded not guilty Thursday.
Prosecutors say Jacob Dismont, 18, and Michael Solid, 21, on May 16 waited at a convenience store, where they were seen on video surveillance conspiring prior to the robbery.
Arenas, a Bonanza High School student, refused to let go as Dismont grabbed the tablet computer and jumped into a Ford Explorer driven by Solid on Charleston Boulevard near Torrey Pines Drive. Arenas was dragged under the rear tires, and later died.
Judge Valerie Adair set a trial date for August 2014.
Both defendants have previous cases of robbing iPhones, court records show.
Dismont faces robbery charges for stealing an iPhone from a man with the help of two other unknown men.
In a separate case, Solid pleaded guilty to misdemeanor theft and battery for robbing another victim of an iPhone.
Las Vegas police have recovered Arenas' iPad, which was a treasured birthday present from his family.
It might have been used as part of a drug deal following the robbery.
Finding the device could be the key evidence in the case against Dismont, a Sierra Vista High School baseball player, and Solid, a high school dropout with a history of theft arrests. The iPad was missing following the robbery and both defendants initially denied involvement in the theft and killing.
Dismont and Solid are being without bail at the Clark County Detention Center.
Contact reporter Francis McCabe at fmccabe@reviewjournal.com or 702-380-1039.