Tree recycling program launched
December 26, 2013 - 5:15 am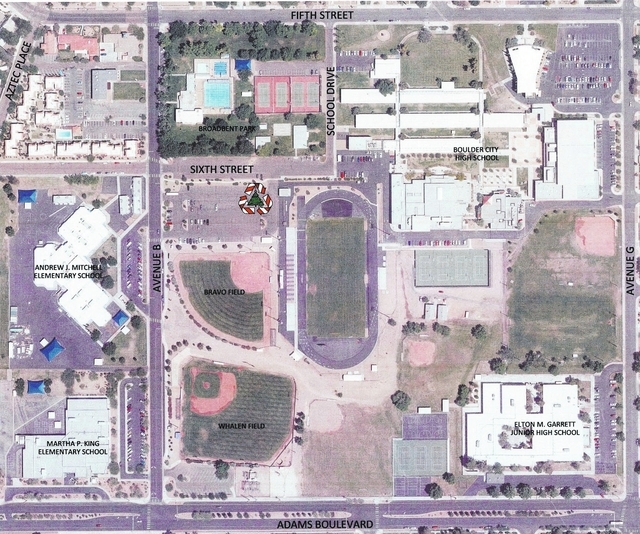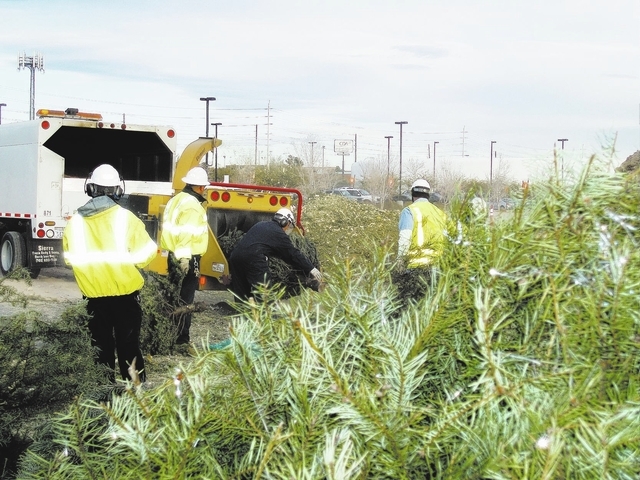 The beautiful Christmas tree that adorns your home can continue to be green once the holiday season has passed.
Boulder City has launched a Christmas tree recycling program that will transform the former holiday decorations into mulch for local gardens.
"I really hope people will recycle their Christmas trees," said Jill Craig, environmental compliance coordinator for the city. "It's amazing how quickly we use landfill space, so anything we can do to eliminate items from going there helps."
Boulder City's tree recycling program is being run in conjunction with the Conservation District of Southern Nevada and Christmas Tree Recycling Committee, which offer 33 additional locations to drop off trees throughout Henderson and Las Vegas. In Boulder City, trees can be dropped off at the parking lot at Bravo Softball Field, 891 Avenue B, at the corner of Sixth Street.
"It was great that the Christmas Tree Recycling Committee was willing to take us under its wing, add us to their listing of drop-off locations and help us get set up to have a drop-off location," Craig said.
Trees will be accepted today through Jan. 15. There is no cost to participate.
Craig said she doesn't know how many trees will be recycled this year, but she would be happy to see 100 dropped off. Every tree recycled means one less going to the landfill.
"Everything we can keep out of the landfill makes the space last longer," she said.
According to Craig, lengthening the life of the city-owned landfill is one of her priorities.
She said she hopes she can expand the tree recycling program each year.
Last year, about 15,500 trees were recycled throughout Henderson and Las Vegas. This eliminated 2,113 cubic yards of waste in area landfills, the equivalent of about eight school buses.
Since the program started, Las Vegas Valley residents have recycled 144,739 trees, an estimated 7 percent of live trees purchased, according to the Christmas Tree Recycling Committee.
Last year, Craig distributed fliers for the Las Vegas Valley program because she had recently joined the city's staff and wasn't able to get everything in place for recycling in Boulder City.
All of the trees collected in the city will be taken to Henderson by B.C. Waste Free, where they will be chipped into wood mulch. The mulch will be used in landscapes to preserve soil moisture, reduce dust and provide additional nutrients.
Area residents who wish to obtain free mulch can visit from 7 a.m. to 3 p.m. Jan. 4 at Pecos Legacy Park, 150 N. Pecos Road, and Jan. 11 at Acacia Demonstration Gardens, 50 Casa Del Fuego, in Henderson. Bring a shovel and a container.