Teachers get hands-on science lesson
October 8, 2014 - 12:29 pm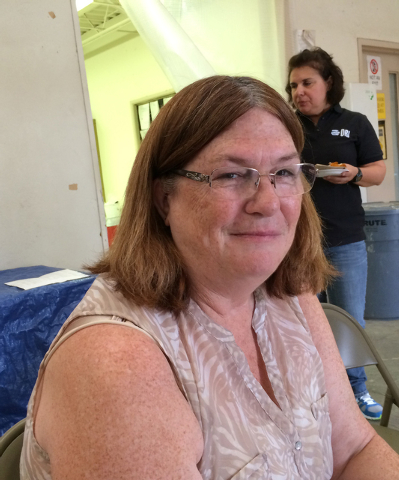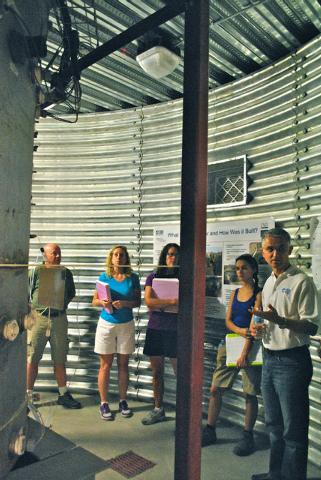 Have you ever wondered why the soil in the desert is so dry and yet plants can grow in it? Or how about the ability of some plants and animals to survive the severe weather changes that happen around the area? Or how long will it take for the plants to come back after a fire?
Science experiments are not always a flash of light or a loud explosion. Sometimes it is watching the formation of a crust on an area where the soil has been disturbed, and at other times it is waiting to see how long will it take for rain water to soak through that same crust of soil.
Scientists at Desert Research Institute in Boulder City are providing these answers to other scientists, fire and disaster professionals and even students who are just beginning to understand the climate we live in and the desert we all share.
As it has done for the past 23 years, DRI has worked in conjunction with Clark County School District to provide information and training to students and teachers to further their study of the environment.
Recently, 25 teachers were invited to tour DRI's laboratories to enhance their understanding of soil and climate change. They participated in a class, offered in partnership with the National Park Service, Great Basin Institute and Regional Professional Development Program, where they received grade-level-appropriate lesson plans about climate change, an awareness of climate change impacts on Southern Nevada, ideas for field trips and service projects for the 2014-15 school year, and motivation to lead and teach action projects on climate change.
"I'm always looking for new stuff to keep class exciting," said Charlene Wiesenborn, a science teacher at Boulder City High School who gave up a recent Saturday morning to attend the program at DRI. "The more interesting it is for me and it helps keep the kids interested."
From its beginning as a solar research facility, DRI transitioned into soil studies through a program involving the tamarisk. The institute has attracted some of the top research professionals in the world. One such professional is Markus Berli, now an associate research professor for environmental hydrogeophysics.
Arriving in the United States 12 years ago for post-doctorate studies, Berli found the U.S. to be open to allowing more research freedom than his home country of Switzerland. He has 17 years of experience in basic and applied research related to the physics, mechanics and hydraulics of soils and soft rocks.
Working with the Lake Mead Institute and the National Park Service as well as many other governmental and private organizations, DRI has been able to remain on the cutting edge of soils and climate research throughout the world.
At the Saturday morning workshop, the research highlighted was utilizing the "lysimeter," which mimics the field conditions in El Dorado Valley. An agricultural area just outside Boulder City, El Dorado Valley has experienced flooding and soil erosion.
Teachers were provided a guided tour of the underground and surface areas of each lysimeter and the different conditions were explained while providing examples of the issues being studied. Each lysimeter is more than a dozen feet deep and has several electronic sensors installed throughout to measure moisture, density and other chemical balances.
Amanda Rowland, education specialist at Lake Mead National Recreation Area, said the teachers had the opportunity to "meet scientists and discuss real-time science projects that connect their students to science, technology, engineering and math."
The program was so well-received that a waiting list has been formed for other teachers to follow.
"We are just educating educators," Berli said.
Periodically, the institute offers lectures and programs to the general public. Learn more at www.parksclimatechallenge.org.