Suspicious activity should be reported
February 28, 2018 - 3:53 pm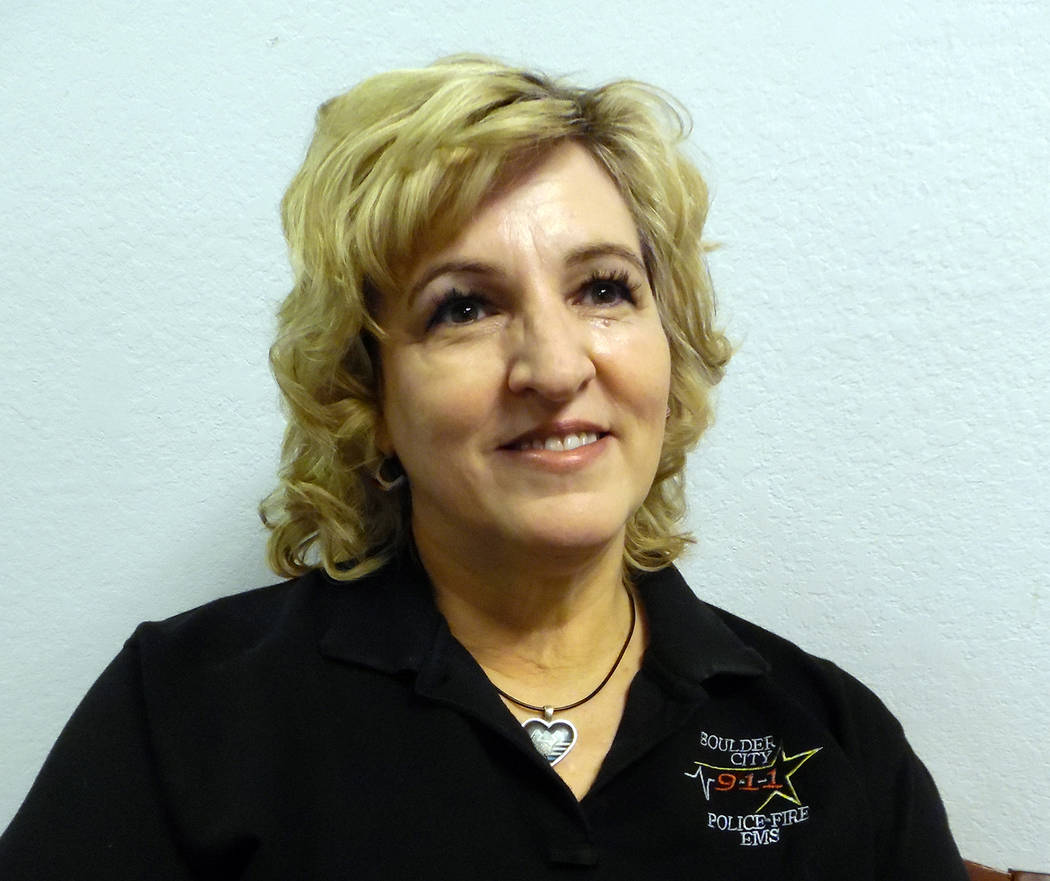 "If you see something, say something" is a national campaign that raises public awareness of the indicators of terrorism and terrorism-related crime, as well as the importance of reporting suspicious activity to state and local law enforcement. We can all help keep our communities safe by paying attention to our surroundings and reporting suspicious activity to local law enforcement.
To report suspicious activity, contact your local law enforcement agency. Describe specifically what you observed, including who or what you saw, when you saw it, where it occurred and why it's suspicious. If there is an emergency, call 911.
What is suspicious activity? Suspicious activity is any observed behavior that could indicate terrorism or terrorism-related crime. This includes, but is not limited to, unusual items or situations, such as a vehicle parked in an odd location, unattended packages/luggage or an open window/door that is usually closed.
Be wary of someone eliciting information: A person questions individuals at a level beyond curiosity about a building's purpose, operations, security procedures and/or personnel, shift changes, etc., or someone pays unusual attention to facilities or buildings beyond a casual or professional interest. Some of these activities could be innocent; it's up to law enforcement to determine whether the behavior warrants investigation.
The activities above are not all-inclusive but have been compiled based on studies of preoperational aspects of successful and thwarted terrorist events over several years. The campaign respects citizens' privacy, civil rights and civil liberties by emphasizing behavior, rather than appearance, in identifying suspicious activity. Factors such as race, ethnicity and/or religious affiliation are not suspicious. The public should only report suspicious behavior and situations.
Feb. 15. Noise: The neighbors aren't loving the heavy equipment operations so early in the morning at 4:03 a.m. in the 1300 block of Yucca Street.
Suspicious: The man practices the swan dive off a bicycle and, with minor road rash, is frantically searching for a lost wheel at 7:42 p.m. in the 1400 block of Marita Drive.
Thought for the day: The contractor is advised that loading and unloading equipment with loud engine noise and back-up beepers is considered part of the building process and will be best suited for a much later time of day.
Feb. 16. Theft: The employees observe someone in a nearby parking lot stealing the plates off a parked vehicle at 11:29 a.m. in the 900 block of Adams Boulevard.
Found property: A set of keys were left in the community mailbox, and there are car and house keys on the ring at 7:54 p.m. in the 700 block of Capri Drive.
Thought for the day: The dealership was diligently replacing the temporary plates on a loaner vehicle before being busted.
Feb. 17. Found property: The story about the phone found on the roadway is a bit fishy, since it seems to be nearly new at 6:55 a.m. in the 1000 block of Nevada Way.
Parking: The vehicle parked with "for sale" signs is in violation of city ordinance, and the property owner doesn't want the area used for this purpose at 10:19 a.m. in the 1000 block of Boulder City Parkway.
Thought for the day: The iPhone is great at hunting down original owners.
Feb. 18. Recovered stolen vehicle: The traffic stop nets a very battered stolen vehicle that was new when taken at 5:13 a.m. in the area of U.S. Highway 93 and Temple Rock Road.
DUI with accident: Traditionally vehicles drive better when they are on the wheels and not the rooftop at 10:03 p.m. in the area of Robinson Lane and Isabel Drive.
Thought for the day: We are always happy when a stolen vehicle is recovered and the bad guy (girl) is apprehended.
Feb. 19. Vagrant: The owner is startled when a storage area is inhabited by subjects using it for sleeping at 9:11 a.m. in the 1600 block of Foothill Drive.
Fire: The abandoned building has pallets that make for a smoky proposition at 2:38 p.m. in the area of U.S. Highway 95 and Interstate 11.
Thought for the day: Cold and the residentially challenged can lead to some interesting situations.
Feb. 20. Drug paraphernalia: The vehicle check finds a lot more than just the VIN number at 6:46 a.m. in the 1300 block of Georgia Avenue.
Suspicious vehicle: The occupied vehicle is full of teenagers smoking interesting things at 8:57 a.m. in the area of Avenue B and New Mexico Street.
Thought for the day: The new marijuana laws don't allow for teen use or for group outings in the family vehicle.
Feb. 21. Suspicious: The conversation about Armageddon is strange enough, but the Martian talk pushes the woman warning "other Earthlings" a little too far at 1:27 p.m. in the 1600 block of Boulder City Parkway.
Suspicious vehicle: An unknown vehicle has been parked in the same location for several days at 3:13 p.m. in the 700 block of Elm Street.
Thought for the day: The field workers from AT&T/DirecTV are parked while they walk around making appointments for new installations. They are licensed and credentialed workers.
Call(s) of the week: Coyote sightings. There have been numerous coyote sightings in Boulder City. Merely seeing one is not a reason to call us, as they are native wildlife here in Nevada and live among us. We have two resident ones with old leg injuries. However, there are certain behaviors that are cause for alarm. Specifically, these are a coyote carrying a box marked "ACME," a coyote dropping an anvil from a hot air balloon, a coyote posting signs such as "detour" or "free bird seed," a coyote in possession of a giant magnet, a coyote in possession of a catapult, a coyote detonating explosives/TNT, and a coyote launching itself with a giant crossbow (with or without a roadrunner present). Contact us if you witness any of the above happenings; we will be glad to investigate. The Nevada Department of Wildlife can be contacted at 775-688-1331 if you would like to submit a request to euthanize the animal.
Tina Ransom is a dispatcher with the Boulder City Police Department. She is coordinator of the Boulder City Citizen's Academy.