Staff earns 5 awards in press association contest
September 28, 2016 - 1:47 pm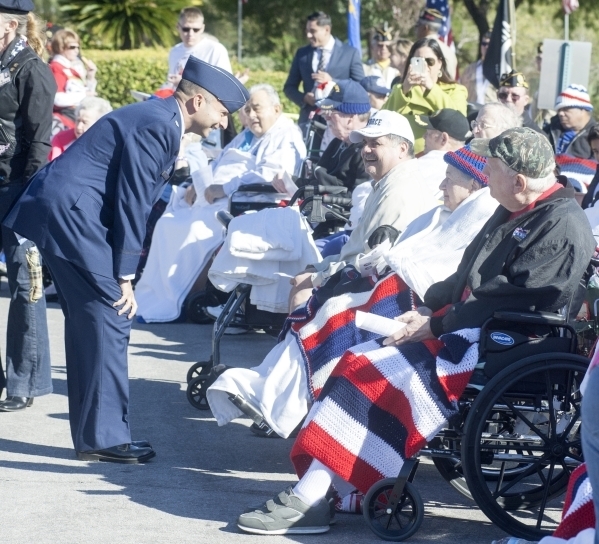 Boulder City Review staff members came home with five awards from the Nevada Press Association's 2016 Better Newspaper Contest.
In all, the paper netted one first-place, two second-place and two third-place awards.
Former contributor Andy Saylor won the sole first-place award for the best nonstaff story with his profile of Dr. Larry Smith and his "recipe for success." Judges said it was a "nice personality profile."
Editor Hali Bernstein Saylor won a second-place award for best headline writing and a third-place award for her column.
The judges' remarks for her headline writing included, "Nice job. All worked; none reached, which is the sin of headline puns."
Photographers Steve Andrascik and Laura Hubel won second- and third-place awards, respectively, for their efforts.
Andrascik's award in the best news photo category came from a photo taken during the Veterans Day celebration at the Nevada State Veterans Home.
"You caught a touching moment," remarked the judges.
Hubel's award in the best sports photo category was for a baseball photo. "Great action shot that leaves the audience wondering if the catcher actually stuck the landing, or fell flat on the runner," wrote the judges.