St. Judes to host golden gala
November 2, 2016 - 1:47 pm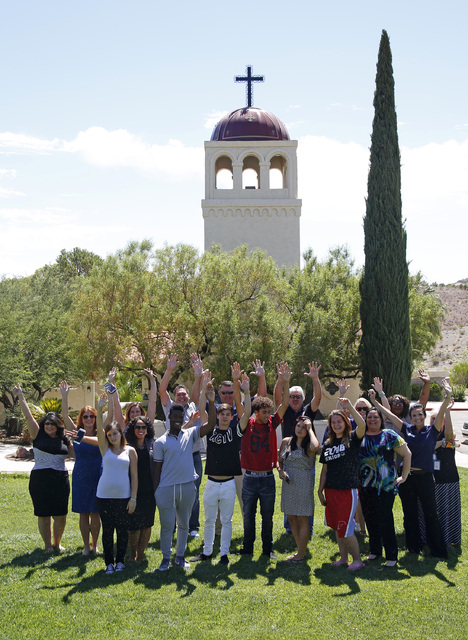 St. Jude's Ranch for Children is turning 50 this year and is celebrating the event with a Golden Anniversary Gala on Friday.
The event will be at the Green Valley Ranch Resort at 2300 Paseo Verde Parkway in Henderson, from 6 p.m. to 10:30 p.m.
Those lucky enough to have gotten tickets before they sold out will be treated to a number of events and guest appearances.
The event will have a cocktail reception and dinner made by Food Network star Vic Vegas. There will also be a silent auction.
The event is being hosted by Spike TV's Jon Taffer, the executive producer and host of "Bar Rescue." Guests will also be treated to a special gala-only performance by Cirque du Soleil.
Performances by magician Lance Burton, comedian Jeff Civillico and a musical performance by the Australian Bee Gees are also scheduled.
St. Jude's Ranch has played an integral part in saving the lives of homeless and abused children, according to CEO Mark Whitley.
"St. Jude's Ranch for Children has saved the lives of thousands of traumatized children over the last 50 years, but we could not have done it without the support of those in the community who believe in our mission," Whitley said. "That is why we're so grateful to all the volunteers, entertainers and donors who have made our gala such a phenomenal event, and why we need the continued support of those in our community."
For future St. Jude's events, visit its website at www.stjudesranch.org/contribute/events.