St. Jude's Ranch splits organization, to operate separately from Texas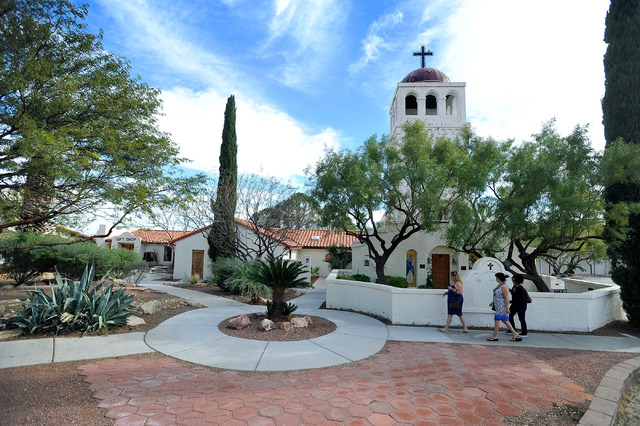 St. Jude's Ranch for Children, which saw its top leaders step down last year amid allegations of mismanagement, recently announced it will split up its national operations.
The national board of the nonprofit serving neglected and abused children said last week that it will separate operations in Nevada and Texas to more efficiently serve foster children.
In a recent statement, St. Jude's said the national board, which consists of Texas and Nevada representatives, will be replaced by two separate state boards.
The nonprofit drew controversy last year when the Las Vegas Review-Journal published an article detailing former CEO Christine Spadafor's compensation and questionable budget practices.
In one instance, Spadafor authorized the transfer of restricted funds — those earmarked for donor-specified purposes — for other use pending bank approval of a line of credit.
As early as 2014, former employees began airing concerns about the nonprofit's management, which prompted an internal review and the resignation of four of Nevada's five board members.
Spadafor resigned soon after the Review-Journal published a February 2015 story about her $300,000 salary, $100,000 bonus and nearly $35,000 in reimbursable expenses for regular commutes between Texas, Nevada and her Boston home.
The organization's current operating budget is $9.5 million.
In September, the organization made then-chief administrative officer Mark Whitley its new CEO. Whitley is receiving $160,000 in annual compensation, with no bonus arrangement, spokeswoman Paige Candee said.
The Boulder City campus is a county-licensed therapeutic foster care agency. The organization also has two locations in Las Vegas and four in Texas. The organization has 231 employees nationwide, including 62 in Nevada.
In a statement, the organization said, "This will not only increase efficiency in both states, but also will address the desires of donors who wish to see all their contributions go toward local efforts."
Contact Alexander S. Corey at acorey@reviewjournal.com or 702-383-0270. Find him on Twitter: @acoreynews