Sky's the limit: Graduate aims high as he seeks pilot's license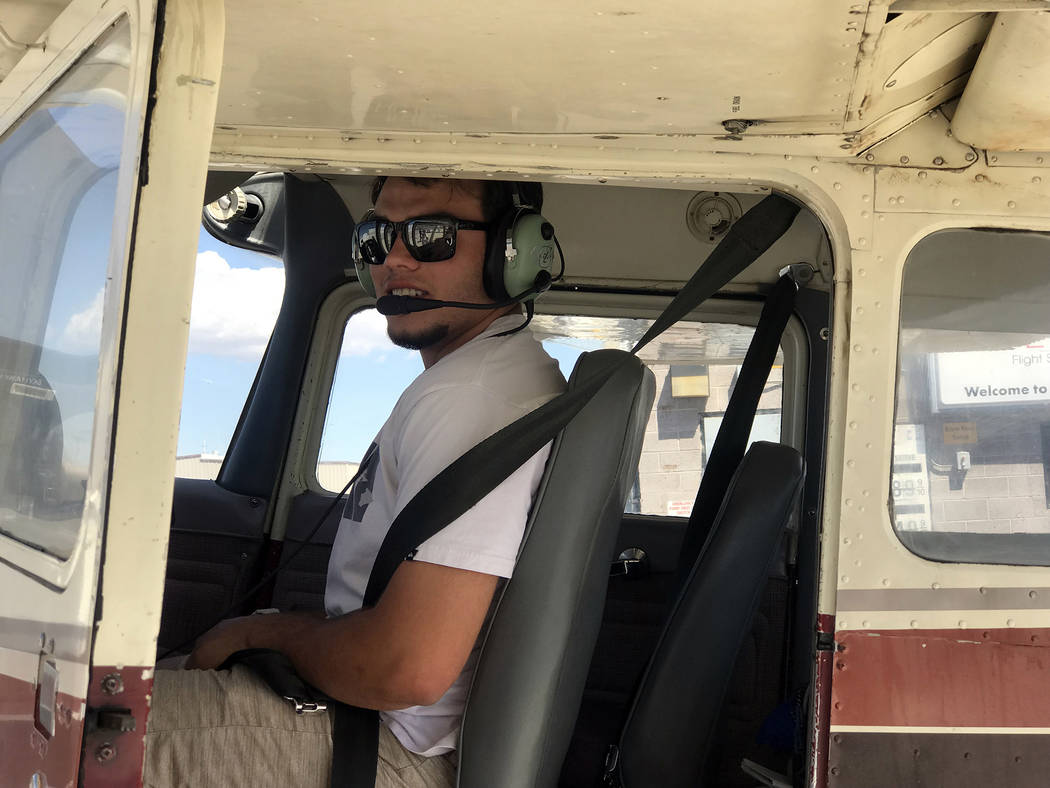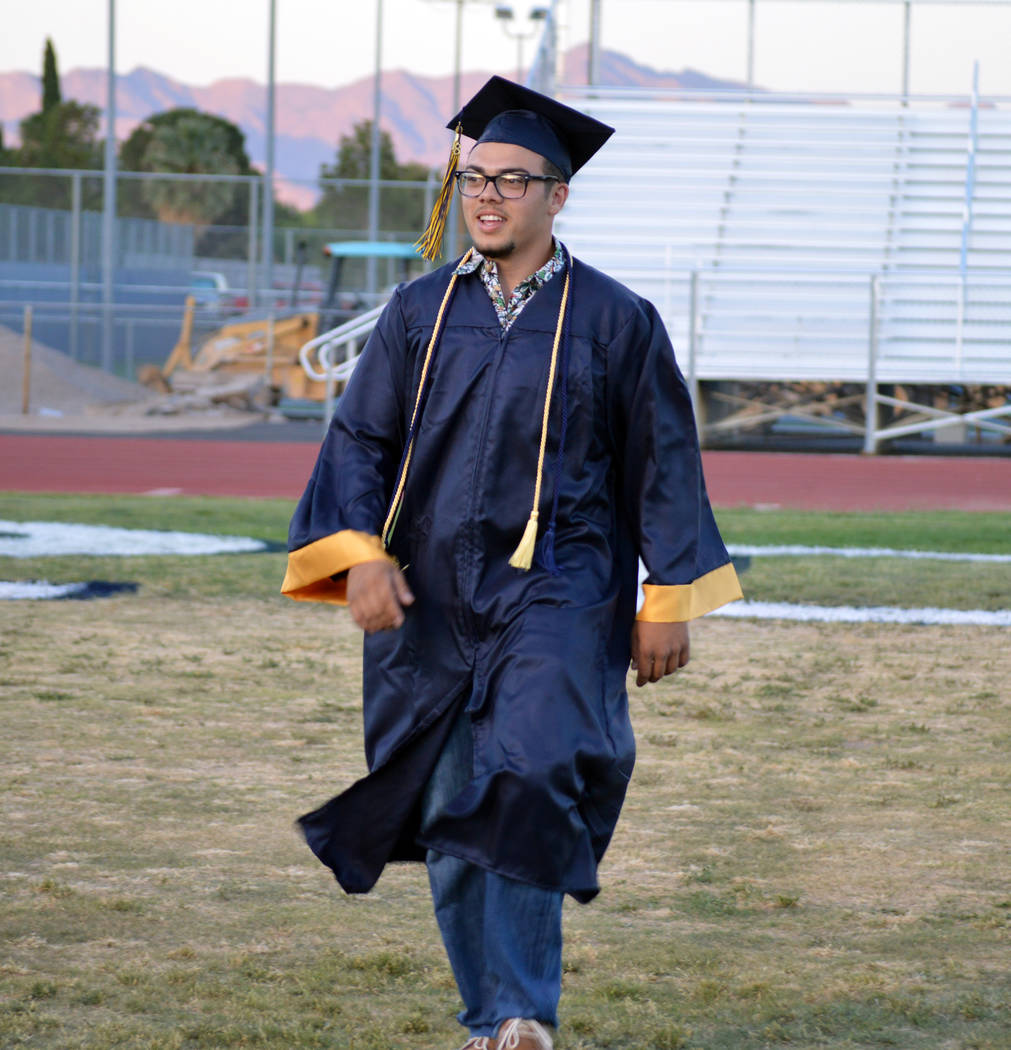 Before he graduated from Boulder City High School on Friday, 17-year-old Mason Wanigasekera was already working on his next career move, becoming a pilot.
"I pretty much just want to fly anything and everything," he said.
"Mason has found his path and is running with it," said his mother, Mendy Wanigasekera.
"I go to school every morning, then either work and/or fly," he said.
Since starting his training, Mason Wanigasekera has spent at least 30 hours working with a flight instructor and approximately seven hours a day studying and working on the course work he needs to get his license.
Mendy Wanigasekera said Mason was 15 years old when he came to her and said he was interested in being a pilot.
"He told me he wanted to get his wings before his wheels," she said. "It's surreal to see your baby flying in a plane, to see him operate the aircraft on his own. You don't look at the sky the same way as before."
She said that he then starting working with a family friend, who is a pilot, but he really didn't start pursuing the course work and required flight time until earlier this year.
"I figured it would be a good path," he said of what his family friend told him about flying.
Mason Wanigasekera said he became interested in flying because of working in his father, Ted's, shop, First Choice Auto, in Boulder City.
"A lot of pilots came in there, and I was exposed to it through that," he said. "They made it seem like it was a really good life to live."
By the beginning of May, Mason Wanigasekera had been flying for just over a month, which he had started after he did his discovery flight.
"That's where you go out with an instructor to see if you like it and to get a baseline for your skill set," he said.
To obtain his private pilot's license, he said he has to take three tests: a written one, an oral evaluation and a check ride. So far, he has passed his written test and plans to take the other two in a few weeks.
He said he plans to get dual-certified so he can fly helicopters and planes as well getting a degree in fire science.
He is also trying to get a job with Scenic Airlines because of its education and employment program for its pilots.
"There's a lot you can do with a pilot's license, so I figured it would be good to have," he said.
"I'm excited for him because I feel the world is at his fingertips," Mendy Wanigasekera said. "He can go in any direction."
His flight instructor, Joel Smith, said that the three top traits of a great pilot are to be safe, competent and always learning, and Mason Wanigasekera is all of them.
Mason Wanigasekera has an older brother and a younger sister. His family moved to Boulder City last year after living in Las Vegas. He said that despite living there, he has always attended the schools in Boulder City.
Contact reporter Celia Shortt Goodyear at cgoodyear@bouldercityreview.com or at 702-586-9401. Follow her on Twitter @csgoodyear.