Several new faces make appearance at BC schools
August 24, 2023 - 6:51 pm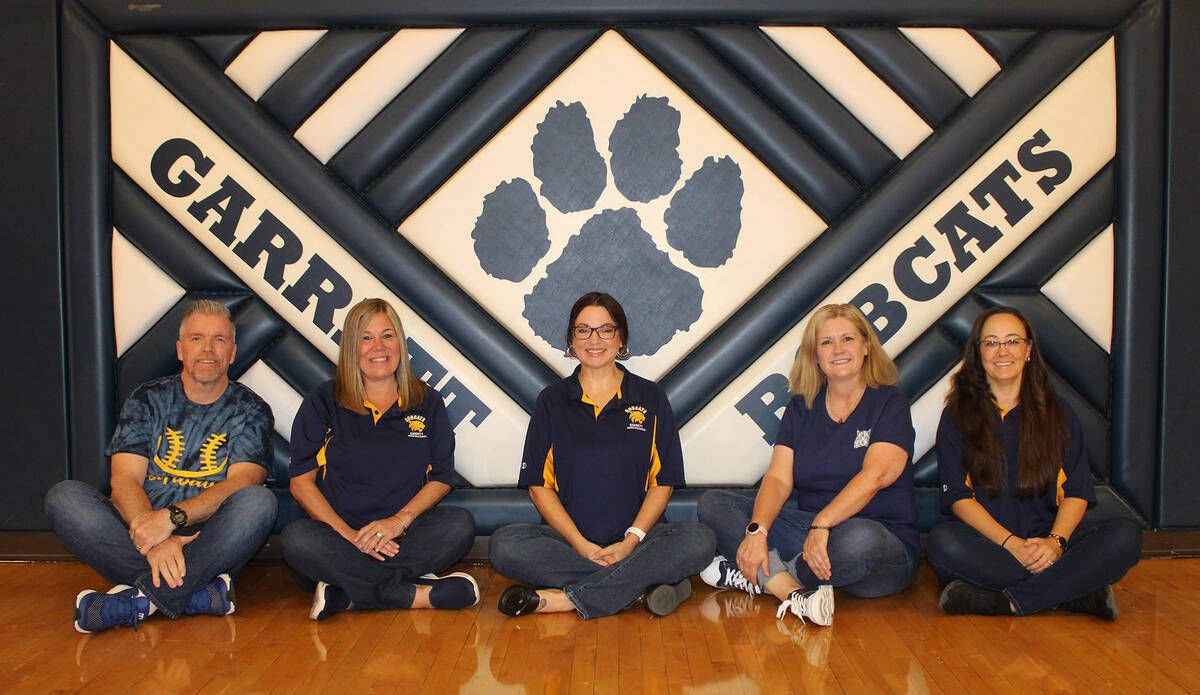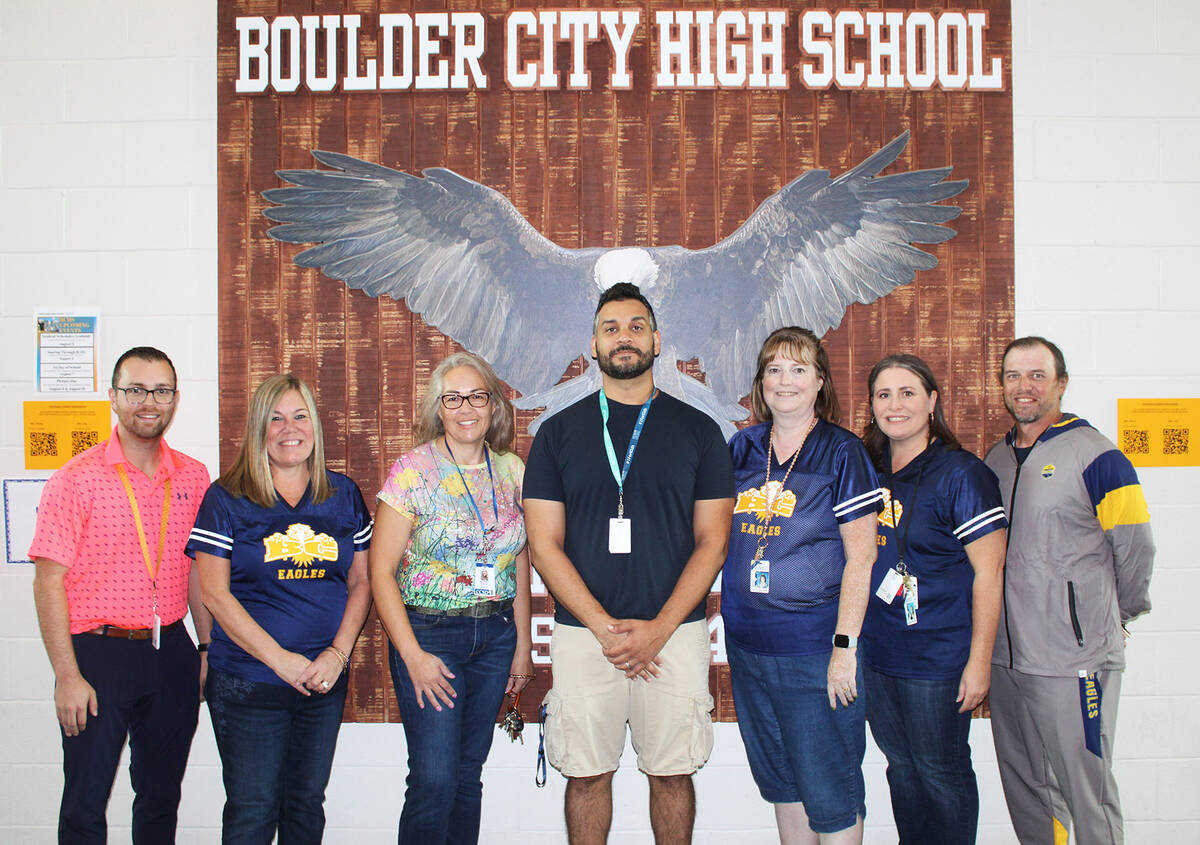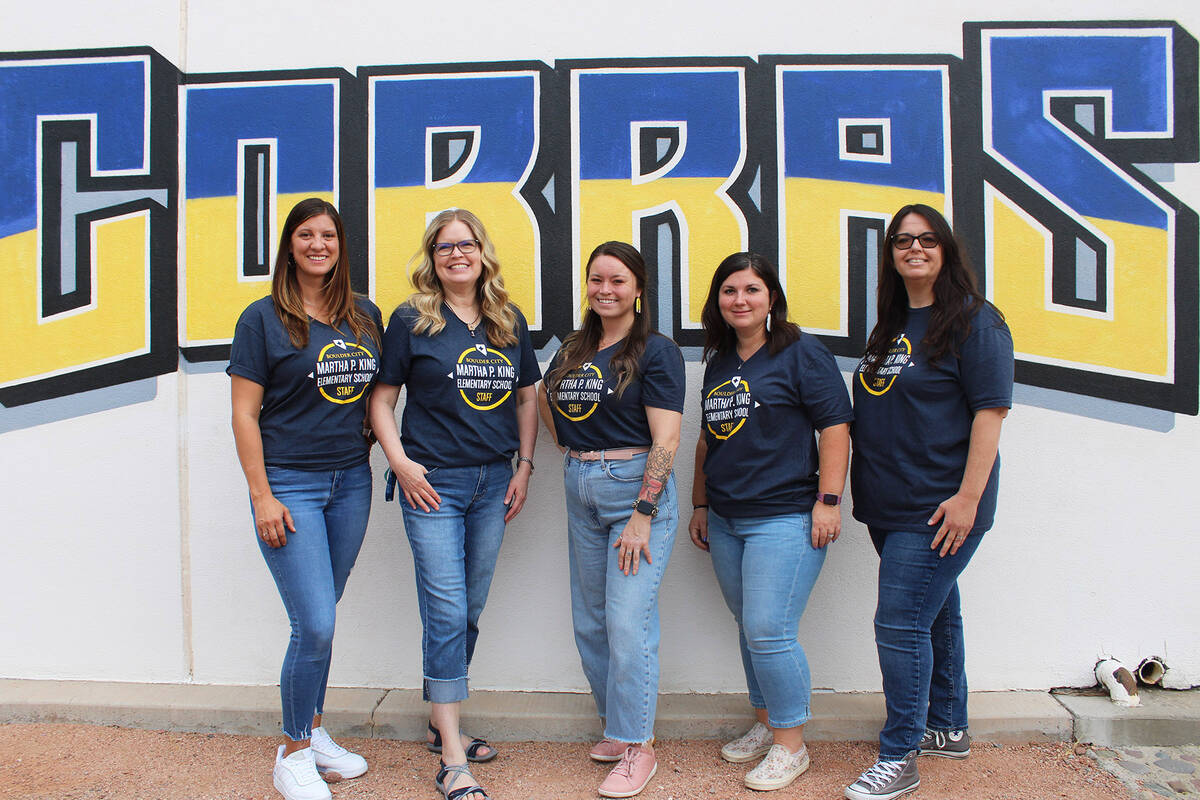 Albert Einstein once said, "It is the supreme art of the teacher to awaken joy in creative expression and knowledge."
For Boulder City's 22 new teachers spread out among the town's five schools, these words ring true.
With school now in its third week, those new faces were asked to share their thoughts on being a new teacher to that school.
Andrew J. Mitchell Elementary
Christine Caben (First grade): It's amazing to be a part of this community and I'm really excited to be teaching here.
Kara Larsen (Art): I'm working in my old third-grade classroom because I went to school here. I've been working at the school for four years but now I'm the art teacher and I'm really excited.
Elizabeth Rowan (Primary autism): I'm not new here, either, but in a different role. Now I'm teaching the autism program and I'm super stoked. I love Boulder City. It's a great school and community.
Martha P. King Elementary
Jeanne Moody (Science, social studies, health): I really enjoy the team and the climate of the school.
Amy Tobler (Resource): I'm excited to work here at King. The teachers are very supportive and helpful and so is the staff. The kids are great. I love it.
Danyell Harding (Third grade): I went to King myself so it's been very rewarding to be back in the place that helped lay the foundation of my learning.
Daphne Hale (Instructional assistant for resource): So far, I've enjoyed it. The kids have been great. My son goes here so it's fun to see him off and on.
Deanna Hull (SOSA): I'm beyond excited. My daughter and niece go here. I also love the support the teachers receive.
Garrett Junior High
Jeremy Ross (Multiple disabilities): I think it's a great family atmosphere with the staff and students. Everybody looks out for each other.
Kristie Ortega (Special ed for Garrett and BCHS): There's a great community feel between the teachers and the staff. It's very welcoming here.
Stacy Toal (Band): I feel very welcomed and I'm really enjoying how eager the students are to learn.
Pamela Hibbard (Special ed): As a graduate of Boulder City High School, I am so glad to be back and working in Boulder City. This is an amazing community.
Julie Van Lohn (Art): I love Boulder City. Everyone is so welcoming.
Boulder City High School
Brendan Holly (Music): We have a wonderful school community and the students are excited to learn.
Heather Dakus (Art and ceramics): I'm not really new but I'm now full-time. It's fun to do ceramics with the kids and it's a great community.
Chris Taveras (Geoscience): I'm really excited. This is a completely new experience than what I'm used to teaching. This is all new to me.
Heather Stringham (English): I love the kids. They're fun and entertaining. The closeness of the staff is wonderful.
Laura Hobbs (English): I just love the spirit of the community. I love running into kids that I've seen growing up (she's from Boulder City). I really enjoy being with such an amazing staff. It's very different than other jobs I've had in a wonderful way.
Bubba Mariani (Weightlifting and in-house): I'm impressed with how involved everyone is with everything. Living and working out here is amazing.
Grace Christian Academy
Peace Morris (Science, art): I think teachers are like a ladder, helping the students go up.
Colleen Fay (Physical education): This school is really receptive. The kids learn your name and make you feel like a rock star very time you walk in. I love coming to work here.
Anna Fass (Pre-K): I'm so excited for this career path. I love the age group I'm with. I love being the first step in their academic world.