School year starts smoothly
August 16, 2017 - 3:00 pm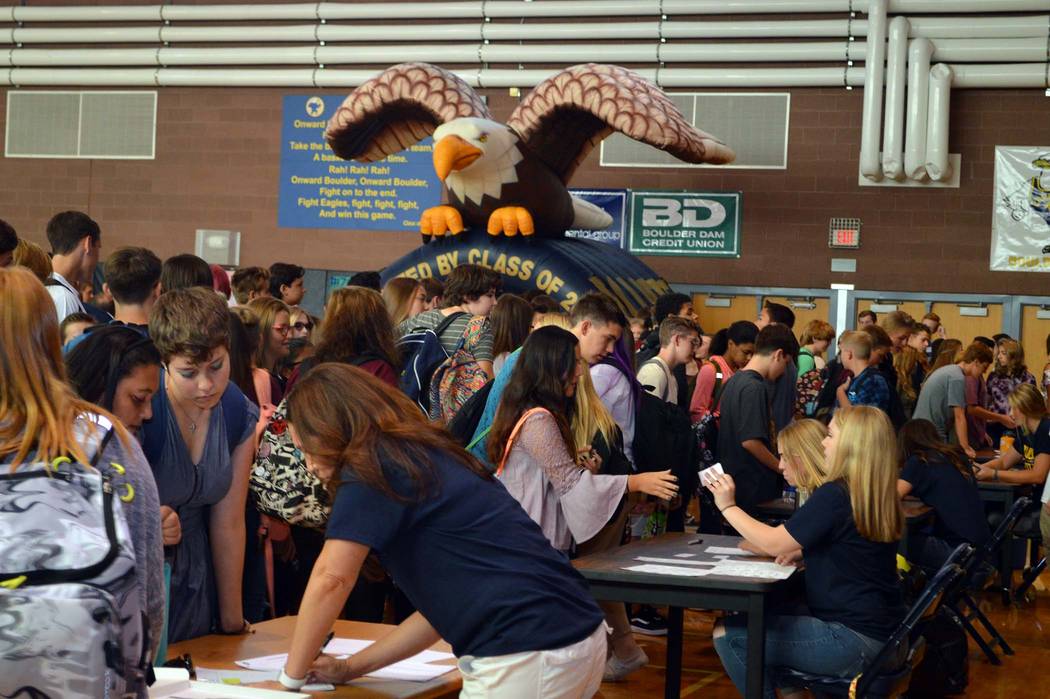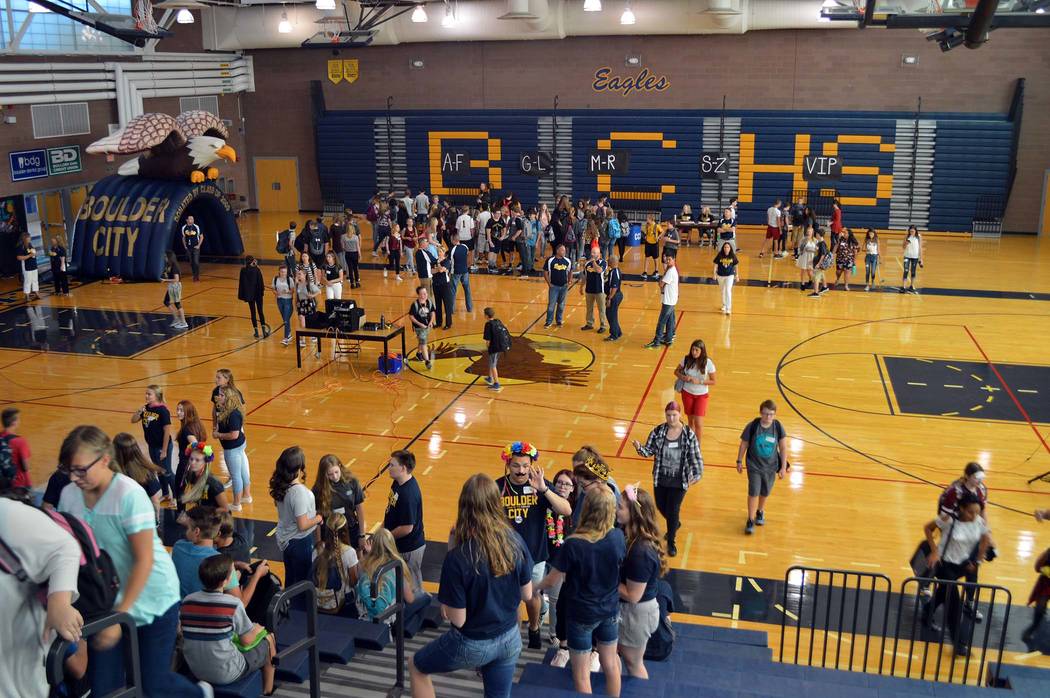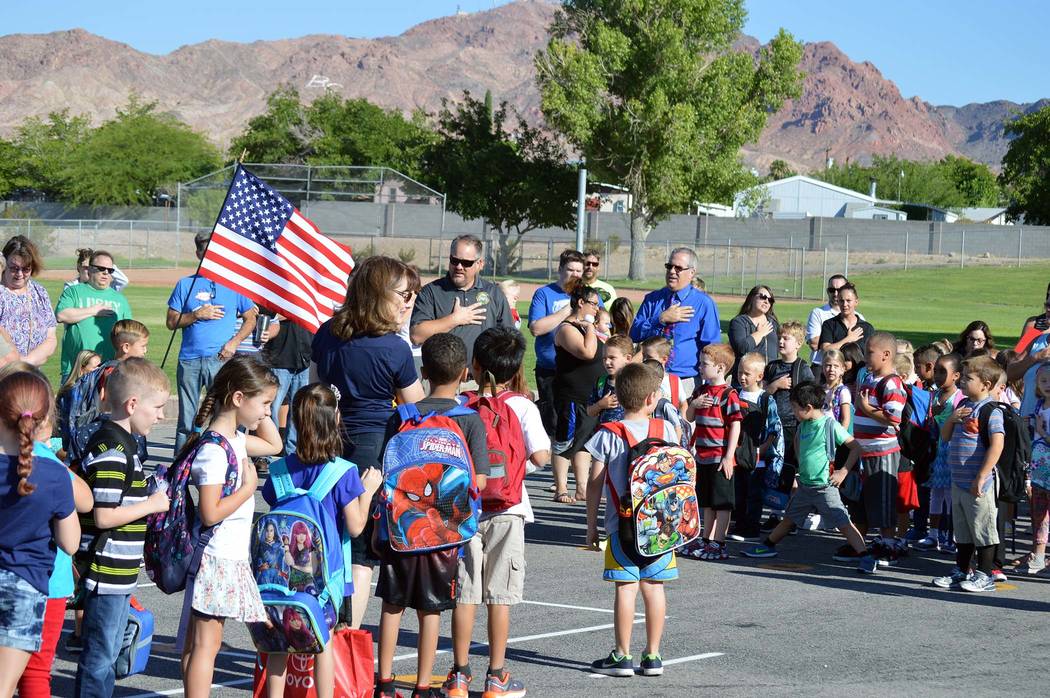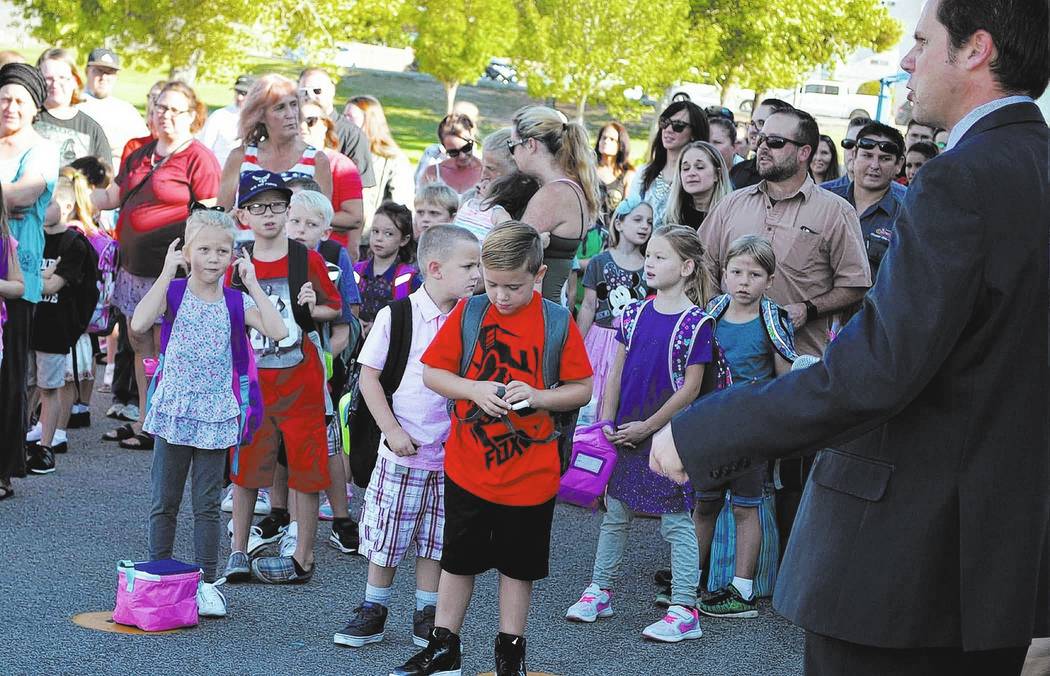 Despite some ups and downs, the four Clark County schools in Boulder City had a successful first day of school Monday.
Boulder City had almost 1,750 students in school and they, along with the rest of the 300,000 students in the Clark County School District, started the 2017-2018 school year approximately two weeks earlier than last year.
Garrett Junior High School Principal Jamey Hood said she and everyone at Garrett had an "awesome start to the school year" as the students were eager to learn and had a chance to reconnect with their friends.
"The excitement from the sixth grade when they get their locker open is what makes this job such a fun place to be," she added. "Finding their classes and meeting new teachers is what makes for the excitement. They all had a great day. We are thrilled we have a great group of students and we look forward to a super year."
Both elementary schools also had a good first day of the school year.
"The first day went very smoothly," said Ben Day, principal of Mitchell Elementary School. "There were really no major problems or things that we didn't expect. It went as well as we could have expected."
"We thought the first day was one of the smoothest running first days we could remember," added King Elementary School Principal Anthony Gelsone. "Parent and teacher feedback was very positive. Dismissal went great as well. Transportation seemed fine, too."
Boulder City High School, however, had a bittersweet day as they started without one of their own, campus security monitor Dan McMahon, who died just prior to school starting.
"Even though we were saddened by the death of one of our staff members over the weekend, we had a great first day," said Principal Amy Wagner. "We were excited to see our enrollment increase this year. Our freshman class had a great day with all of the freshman orientation activities, learning the campus, and getting to know one another. Many students attended our back to school barbecue."
To help students and their families process McMahon's death, Wagner sent a letter home to parents and had support available for students if needed.
"Mr. McMahon was an integral part of our staff in enhancing a positive community for our students and employees," she wrote in the letter. "He will always be remembered as a part of our school family, and the staff and students will miss him."
High school enrollment Monday was 616 students this year with 134 in the freshman class. By the third day of school, enrollment was up to 627, according to Wagner.
"This current school (year) we were projected for 587 students. … Last school year, we were projected for 595 students and on count day we had 602 students," she said. "At this point, we are 40 students over projection."
Mitchell Elementary School also saw higher enrollment this year with 336 total students, and a 121 in kindergarten.
"Our kindergarten enrollment was the highest it has been in several years, so our enrollment is about 20-30 students higher than it was last year," Day said.
Garrett Junior High School's enrollment on the first day stayed the same as last year with 427 students with 165 students in the sixth grade attending classes on campus for the first time. King Elementary's first day enrollment was 368 students.
Contact reporter Celia Shortt Goodyear at cgoodyear@bouldercityreview.com or at 702-586-9401. Follow her on Twitter @csgoodyear.
First Day Enrollment by the Numbers
■ Mitchell Elementary School: 336 students
■ King Elementary School: 368 students
■ Garrett Junior High School: 427 students
■ Boulder City High School: 616 students