Sausages to be king at Wurstfest
September 24, 2014 - 1:30 pm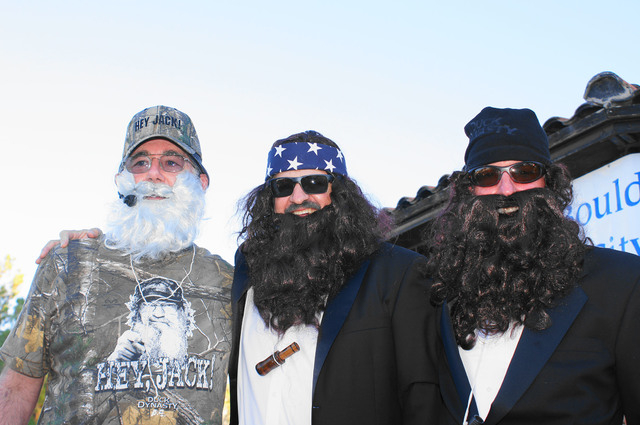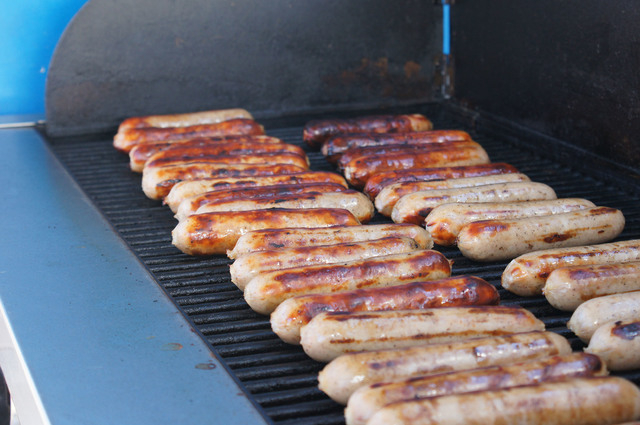 It is the best of times. It is the wurst of times.
And organizers of the Wurstfest are promising a good time for all
Boulder City Sunrise Rotary will present its 18th annual event from 10:30 a.m. to 10 p.m. Saturday in Bicentennial Park, 999 Colorado St.
"All the money we bring in goes back out into our community," said Rich Baughman, a club member and event organizer.
A highlight of the event, aside from the grilled bratwurst, Italian sausages and hot dogs, is the auction, which has silent and live bidding. More than 200 items will be auctioned.
Included in the auction this year are a 1929 Model A in near-mint condition, which was donated by Vern and Darlene Burk of Boulder City; a 1996 Yamaha Royal Star 1300 cc touring motorcycle with low miles and lots of extra; and a 1980s Aurora Oldsmobile with 60,000 miles.
Other items that have been auctioned in the past include Mexican vacations, party and golf packages, dental work, staycations and Grand Canyon helicopter tours.
Baughman said it has become a tradition for the live auctioneers to come in costume, with each year's theme kept a closely guarded secret until the auction begins. Baughman, Doug Scheppmann and Dr. Robert Merrell will serve as the auctioneers.
For the first time, the silent auction will be divided into three timed sections, so that the closing times are staggered, said Roger Hall, club member and event organizer.
All proceeds from the Wurstfest benefit Boulder City Sunrise Rotary's many charitable projects, specifically the all-night, all-expense paid graduation celebrations for Boulder City High School's senior class.
"We've been doing this since 1991 and there have been no incidents," Hall said.
The party is provided at no cost to the graduates — although it costs the club roughly $35,000 — and includes gifts and cash prizes. Hall said there is always a surprise trip for those attending.
Approximately 95 percent of each year's graduating class attends the celebration, he added.
Also, the club supports Lend A Hand of Boulder City, Emergency Aid of Boulder City, Angel Tree, Relay for Life, St. Jude's Ranch for Children, Boulder City Chamber of Commerce and its events and the city's Parks and Recreation Department.
"Our club does more for the community than any other organization. We're always helping out," Baughman said.
The club also supports Rotary International's charitable projects, specifically the Casa Hogar Orphanage and Los Niños del Capitán Preschool in Cabo San Lucas, Mexico, and the Hope Streams Academy in Nairobi, Kenya. They has have worked to nearly eradicate polio worldwide.
Festivities also include the Wurst Dam Car Show, a beer garden and musical entertainment.
Scheduled to perform this year are Crown Avenue, Beau Hodges Band and Same Sex Mary. The bands will be set up along Colorado Street, which will be closed to traffic.
The car show, scheduled from 8 a.m. to 4 p.m. in Wilbur Square Park, will be kicked off at 5 p.m. with a Friday Night Cruise at Chilly Jilly'z, 1680 U.S. Highway 93. It also will feature raffle prizes and the presentation of 40 awards.
The kid zone, which features a rock climbing wall and bungee jump, will open at 11 a.m. All of the children's activities are free.
Baughman and Hall, both past presidents of the Rotary club, said members have been working on the festival for at least six months, gathering prizes and making sure all of the elements come together.
There is no cost to attend the Wurstfest or car show, but car show entrants must pay a $30 registration fee.
Hali Bernstein Saylor is editor of the Boulder City Review. She can be reached at hsaylor@bouldercityreview.com or at 702-586-9523. Follow @HalisComment on Twitter.