Richardson ready to explore
August 29, 2018 - 4:26 pm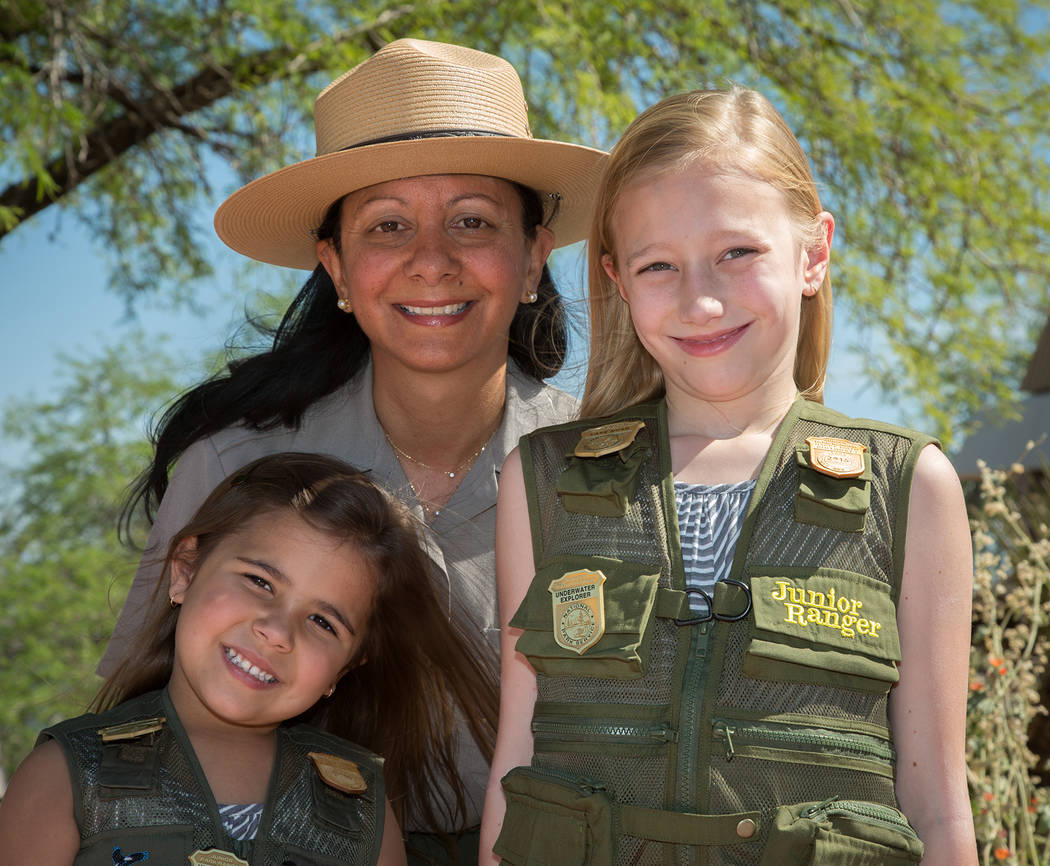 Lizette Richardson has no plans to hang up her hat and ride off into the sunset when she retires as superintendent of Lake Mead National Recreation Area on Friday. She is already settled into the West, has fallen in love with the region and wants to explore other places in the National Park Service that she has served for many years.
"I moved out West over 20 years ago and fell in love with the desert," she said.
Richardson announced her retirement in July after having been tapped to head the National Park Service's regional office in Denver
as part of a major management shake-up proposed in April.
She said her late parents guided her to make the decision to retire instead of accept the new position.
"They always reminded me that life is short, and so when the opportunity to retire and spend more time with family presented itself, I chose that option," she said. "I think they would be proud of my decision."
Richardson said she doesn't have definite plans for her retirement but that "spending time with family, exploring new parks and playing golf are at the top of my list."
She has served as superintendent at the park since October 2015.
"My hope is that I was able to make a difference in people's lives and that I have left Lake Mead in a better place than when I started working here," she said.
Under her leadership, a variety of projects to improve the visitor experience were started, including upgrading roads and modernizing campgrounds. New concessions contracts were awarded, and an update for the exhibits at the Alan Bible Visitor Center was begun.
"With Lizette's dedication and hard work, she was able to effect real, positive change," said Gabriel Zurn, field operations manager for the California/Nevada region of Western National Parks Association, which operates the book and gift shop inside the visitor center. "I will cherish my time working with Lizette Richardson; she taught me progress can be made and to persevere to find solutions. She's left a positive mark on Lake Mead National Recreation Area. Western National Parks Association appreciates her commitment to partnership."
Partnerships, such as the one with the association, are among of the things Richardson hopes continue to grow after she leaves.
"Putting aside specific projects, I would like to see the team continue to look for ways to take the park to the next level, from investing in the next generation of park rangers to providing first-class programs and strengthening our partnerships like the incredible relationship we have with Boulder City."
Last year, Lake Mead National Recreation Area was the sixth-most-visited park in the nation, with about 7.9 million visitors.
In addition to her work at Lake Mead, her role as superintendent includes supervising Grand Canyon-Parashant and Tule Springs Fossil Beds national monuments.
This is her second role at the park, having served as the chief of maintenance in engineering from November 2004 to June 2013.
Before coming to Lake Mead as superintendent, Richardson was the chief of the Construction Program Management Division in the Park Service's national office in Denver, where she was responsible for developing policy and programs and implementing the planning, design and construction for all of the Park Service's major capital improvement programs.
She also served as the acting superintendent at Joshua Tree National Park, where she oversaw operations for the 790,000-acre park.
Before joining the National Park Service, Richardson worked with the Department of Defense at Air Force and Navy installations, as well with the Corps of Engineers, devoting 28 years to federal service.
As she prepares to put away her uniform, Richardson looked back at the past three years and said she hopes her work "contributed in some small way to our park vision of inspiring and challenging everyone to find their connection to Lake Mead and enjoy the adventure."
Hali Bernstein Saylor is editor of the Boulder City Review. She can be reached at hsaylor@bouldercityreview.com or at 702-586-9523. Follow @HalisComment on Twitter.