Recycling event boosts city's clean, green image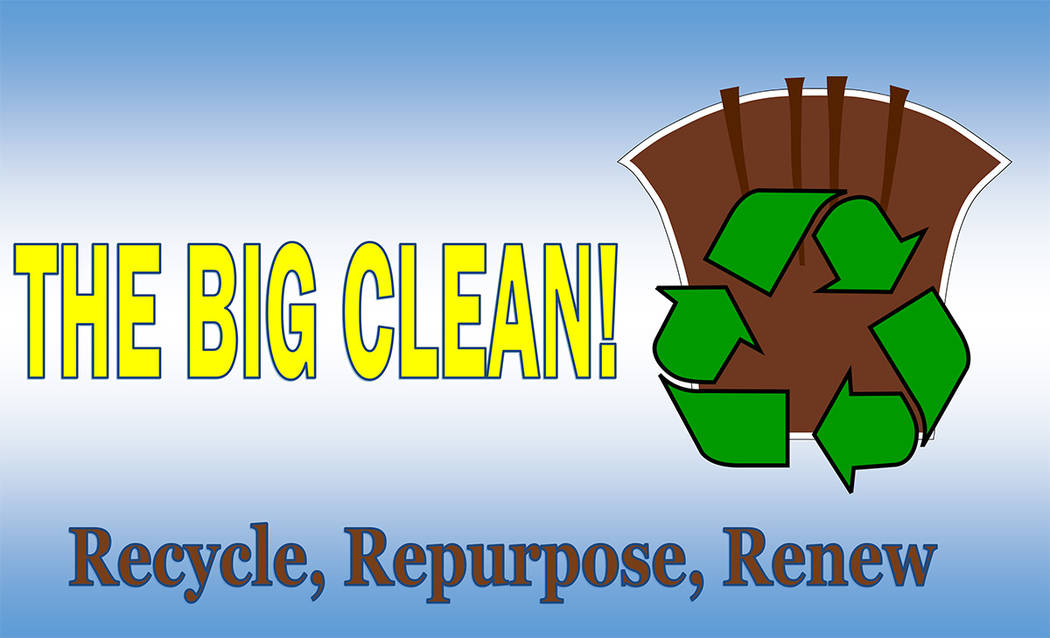 Recycle. Repurpose. Renew. That is the theme of the city's first Big Clean event, being held from 9 a.m. to 1 p.m. Saturday in the parking lot adjacent to Bravo Field.
The city is teaming up with the Boulder City Chamber of Commerce to promote community pride and boost the town's clean, green image.
Several nonprofits and organizations will participate, collecting a variety of items that can be recycled or repurposed.
"It is a great opportunity for residents to clean out their homes of unwanted items that can be recycled and reused," said Michael Mays, the city's community development director.
Participating organizations include the Boulder City Library, which will accept books, DVDs and CDs in good condition; B.C. Waste Free, which will collect batteries, oil and paint; the Boulder City Police Department, which will accept expired medication; Street Dogz, which will collect new or used supplies for dogs and cats; the Blind Center of Nevada, which will accept glasses and recyclable electronics; and Opportunity Village, which will collect usable household goods and provide document shredding.
The parking lot at the field will have designated areas for each group.
Bravo Field is in the 800 block of Avenue B.
For additional information, contact the city's community development department at 702-293-9282.
Hali Bernstein Saylor is editor of the Boulder City Review. She can be reached at hsaylor@bouldercityreview.com or at 702-586-9523. Follow @HalisComment on Twitter.
Acceptable items
Batteries
Books
CDs and DVDs
Cellphones
Computers
Electronics
Household goods
Medication
Paint
Paper to shred
Pet supplies
Power tools
Residential oil
Tires, 4 maximum
Unacceptable items
Air-conditioning units
CRT (cathode ray tube)
Commercial oil or grease
Refrigerators/freezers
Medical waste
Tube computer monitors
Tube televisions