Railroad Pass marks grand opening of travel center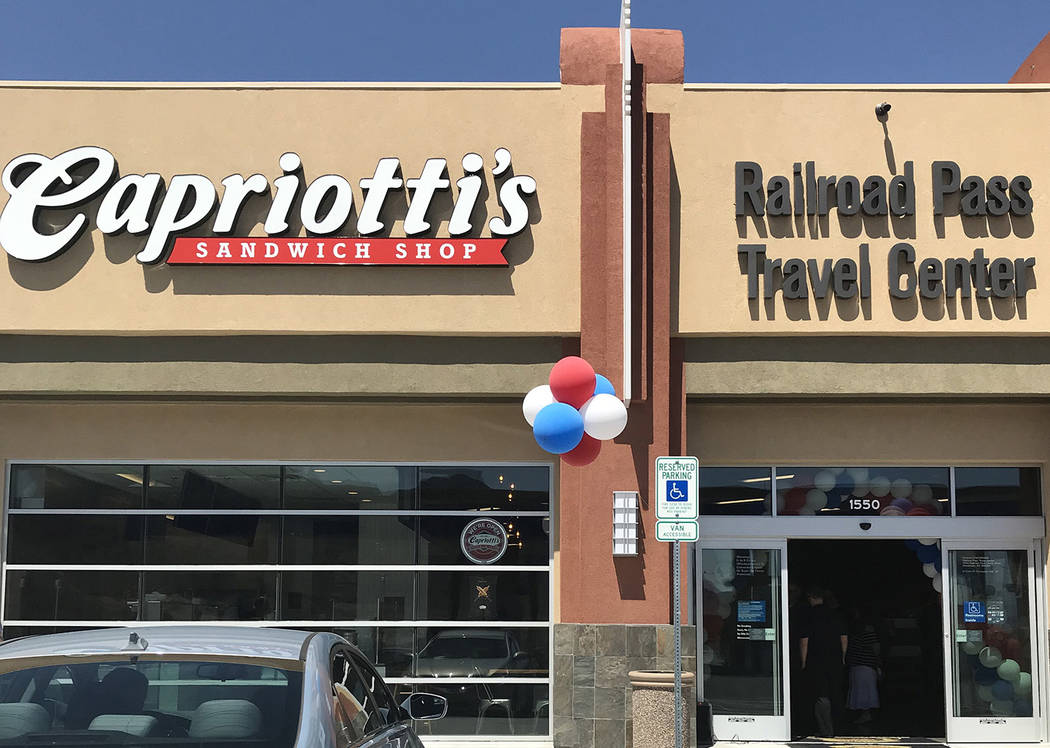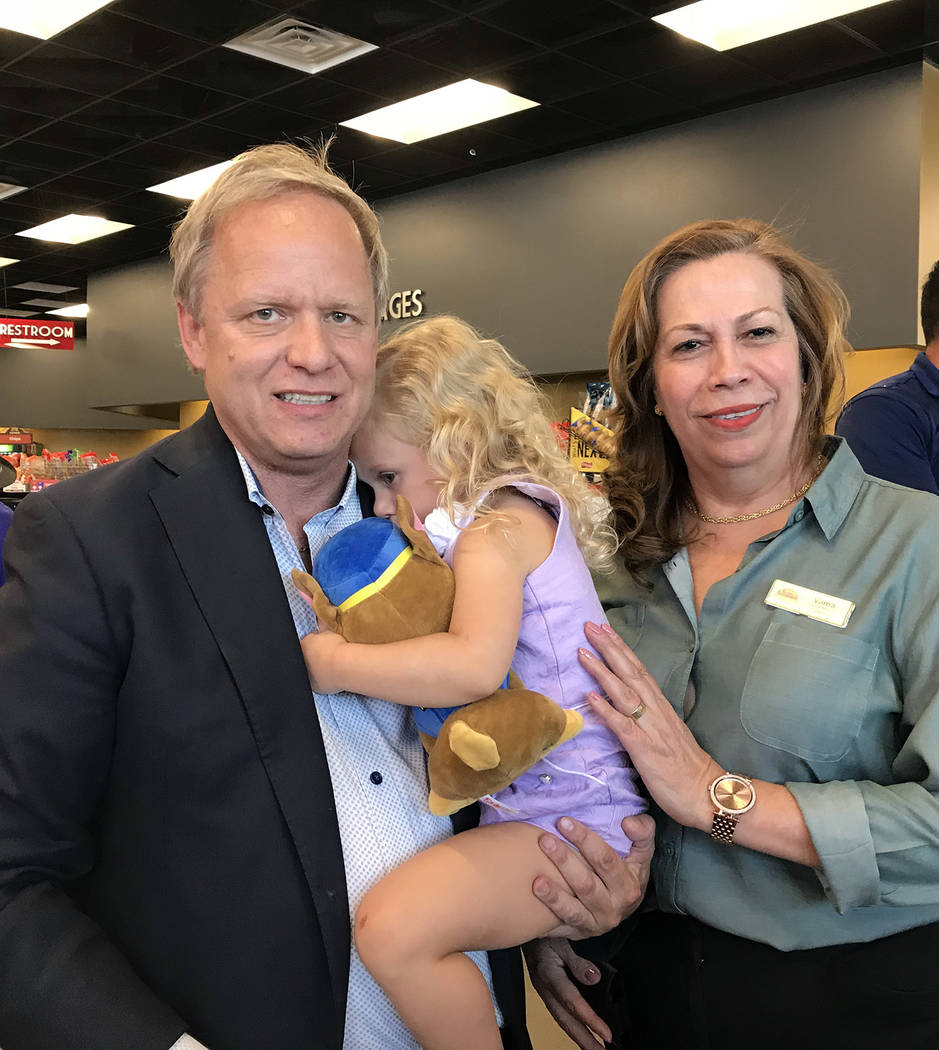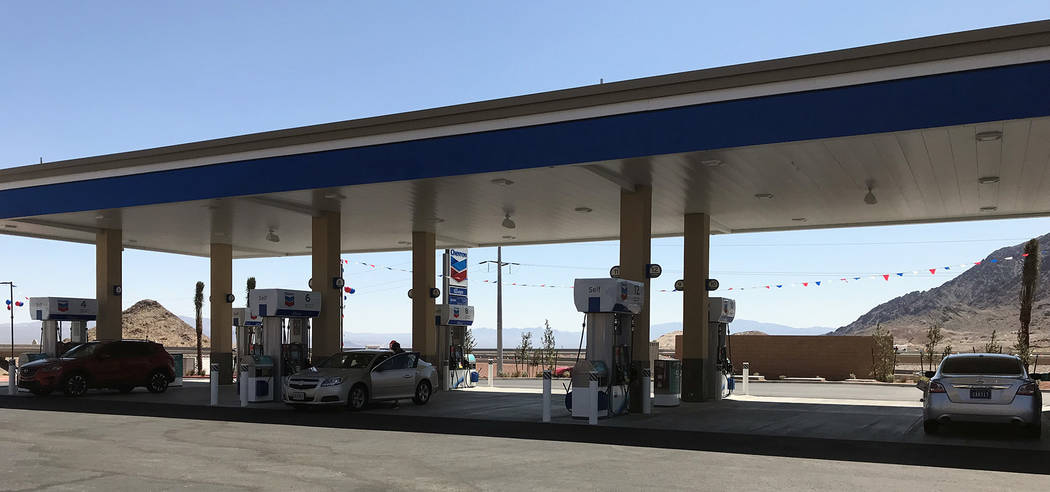 Railroad Pass officially opened its new $12 million travel center Friday with great fanfare and even more appreciation to those who helped make it happen.
Joe DeSimone, owner of the casino and Henderson-based real estate firm, First Federal Realty DeSimone, thanked government officials from Henderson and Boulder City, the construction team, financial supporters, local chambers of commerce and his staff for helping see the project to fruition.
The facility features an 8,500-square-foot convenience store complete with a shower area for truckers, Capriotti's Sandwich Shop and slot machines; Chevron gas station with 20 fuel pumps, seven diesel pumps for semitrucks, 12 Tesla charging stations, a truck scale and a 2,000-gallon propane dispensing tank.
"I remember when he bought the casino. I told him he needed a truck stop and to do something with the food," said Henderson Councilwoman Gerri Schroeder. "He has achieved that plus renovated all the rooms and painted the outside."
She said it's been a great journey and important for the city of Henderson.
"I can't say enough good about Joe and the Railroad Pass team. They've done a great job of working with both cities," said Boulder City Mayor Rod Woodbury. "I know there are greater things to come."
Vilma Navarro, general manager of the travel center, said they provide everything a traveler or truck driver can think of.
Formerly the manager of a truck stop in Primm, Nevada, Navarro said she is impressed with the beauty of the new facility along with its many amenities.
"It's been a long ride but a good ride," said Joe Wilcock, general manager of Railroad Pass. "I'm very proud of it. It's a product we wanted and a product the people wanted."
He said it's situated to be convenient for travelers to get in and out of easily, and provides plenty of parking for vehicles of all sizes.
Plans for the travel center were unveiled in January 2017 and DeSimone had hoped to have it completed by September. However construction delays on the Nevada Department of Transportation's portion of Interstate 11, which would allow an easement being used for U.S. Highway 93 to be returned to the casino, forced DeSimone to adjust the pace.
With the full opening of the interstate weeks away, DeSimone said he is excited for the traffic it will bring to the area.
Railroad Pass, holds Nevada's fourth gaming license and is in its 87th year of operation. It is the state's oldest continually operating casino.
Hali Bernstein Saylor is editor of the Boulder City Review. She can be reached at hsaylor@bouldercityreview.com or at 702-586-9523. Follow @HalisComment on Twitter.