Public charging station under construction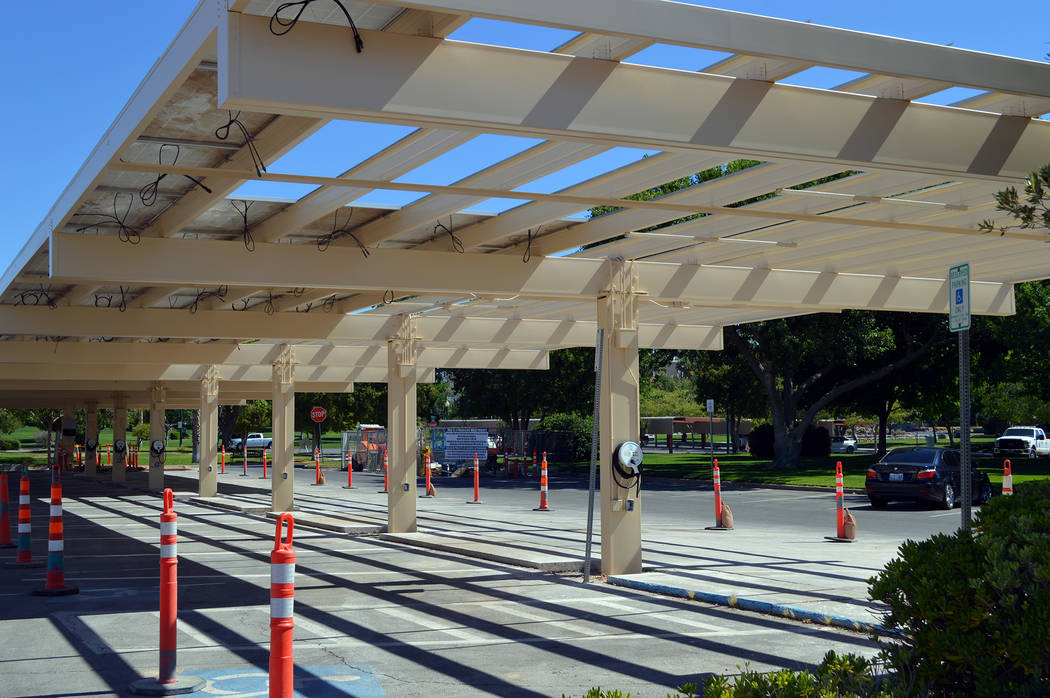 Boulder City is continuing its efforts to be clean and green by installing its first public electric charging station. The charging station will be downtown in the public parking lot at North Escalante Park. It is under construction, and Acting City Manager Scott Hansen expects it to be finished in time for the July 4 parade.
"I want this parking area to be open to the public, just like before construction began," he said. "I hope this encourages people to shop and eat more in downtown Boulder City."
The $500,000 for this project is from the 2011 Boulder City Solar Lease agreement. The agreement allowed the city to use the money for the construction, operation and maintenance of a solar facility or facilities, and the city had complete discretion in the project.
The charging station is the first one in Boulder City, and the city is hoping it will encourage people to use greener transportation options.
"This project will be a great addition to our downtown business community," Hansen said. "If we find that downtown employees are filling up this lot, we may consider installing two-hour-parking limit signs as in other areas of downtown. I suggest we open the parking for a few weeks to see what happens, then see if the business owners and the property owners have feedback and suggestions."
Originally the bid for the project came in at $668,963, higher than the estimated budget of $500,000. Amec Foster Wheeler of the Copper Mountain Solar 4 project, however, donated solar panels, which made the project possible within budget. In addition, Nissan North America Inc. donated four electric vehicle chargers.