Primary election Tuesday; less than 1,800 ballots cast during early voting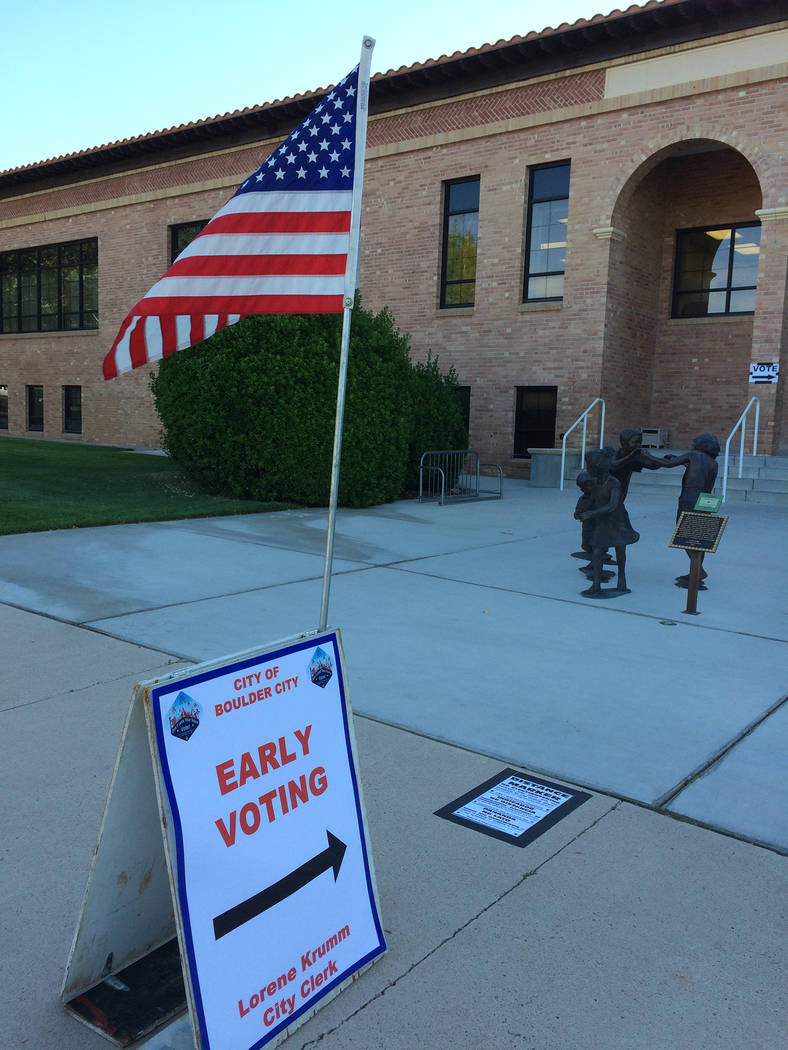 Early voting in Boulder City is over, but residents who have not yet voted in the City Council race can still do so at the primary election on Tuesday.
Eight men are running for two open City Council seats, and the election on Tuesday is to narrow the field down to at least four candidates.
Seeking to be elected are Warren Harhay, Rich Loudin, former Mayor and Councilman Eric Lundgaard, Fritz McDonald, Kiernan McManus, John Milburn, James Stuckey and Councilman Cam Walker, who is seeing re-election.
According to the city clerk's office, 1,766 voters cast their votes for the two open positions during the March 22-25 early voting period. The first day saw the most voters, with 565 ballots cast; the other three days saw 509, 420 and 272, respectively.
If any candidate receives enough of the votes to equal or exceed the majority of the number of voters who cast ballots, then that person will be declared elected, said City Clerk Lorene Krumm.
If one person is elected during the primary election, the two candidates with the next highest number of votes will advance to the June general election.
If none are elected, then the four candidates with the highest number of votes will advance.
Residents can cast their votes at one of two voting centers on Tuesday. They are at Boulder City Parks and Recreation Center, 900 Arizona St., and King Elementary School, 888 Adams Blvd.
Voting centers replace precincts and allow area residents the flexibility of voting at either facility.
The polls will be open from 7 a.m. to 7 p.m.
Contact reporter Celia Shortt Goodyear at cgoodyear@bouldercityreview.com or at 702-586-9401. Follow her on Twitter @csgoodyear.