Prescribed burns planned at Lake Mead
January 13, 2023 - 12:25 pm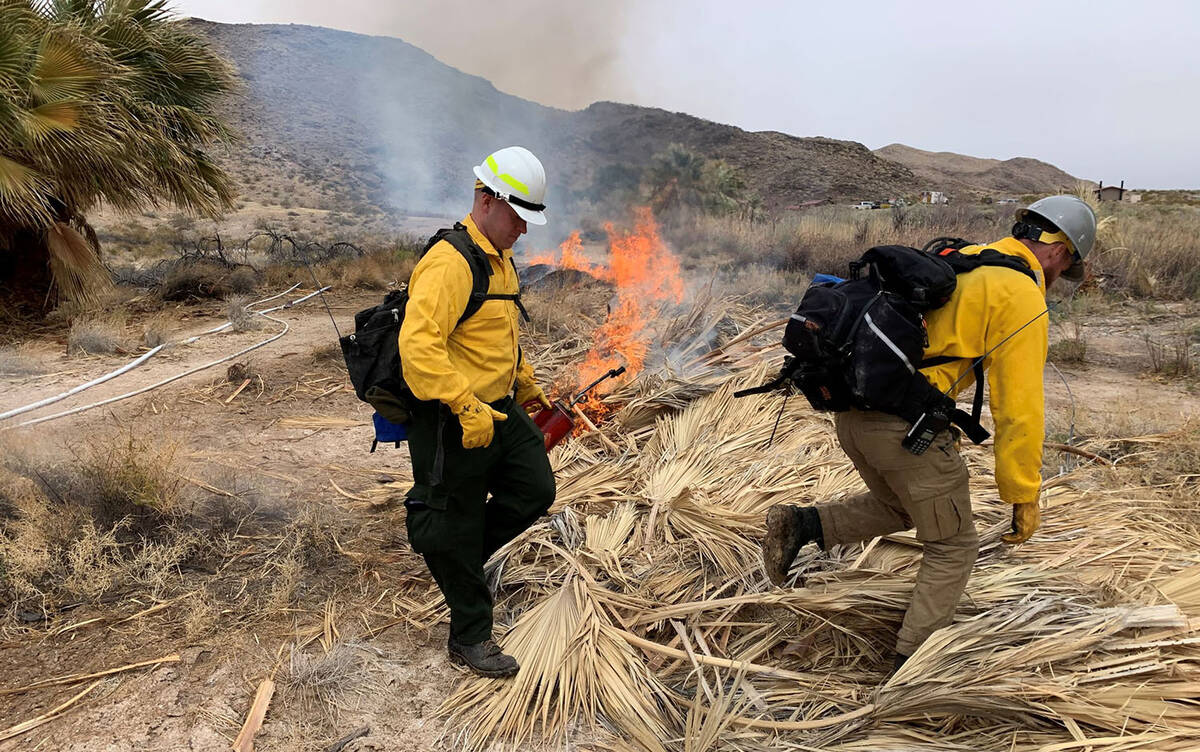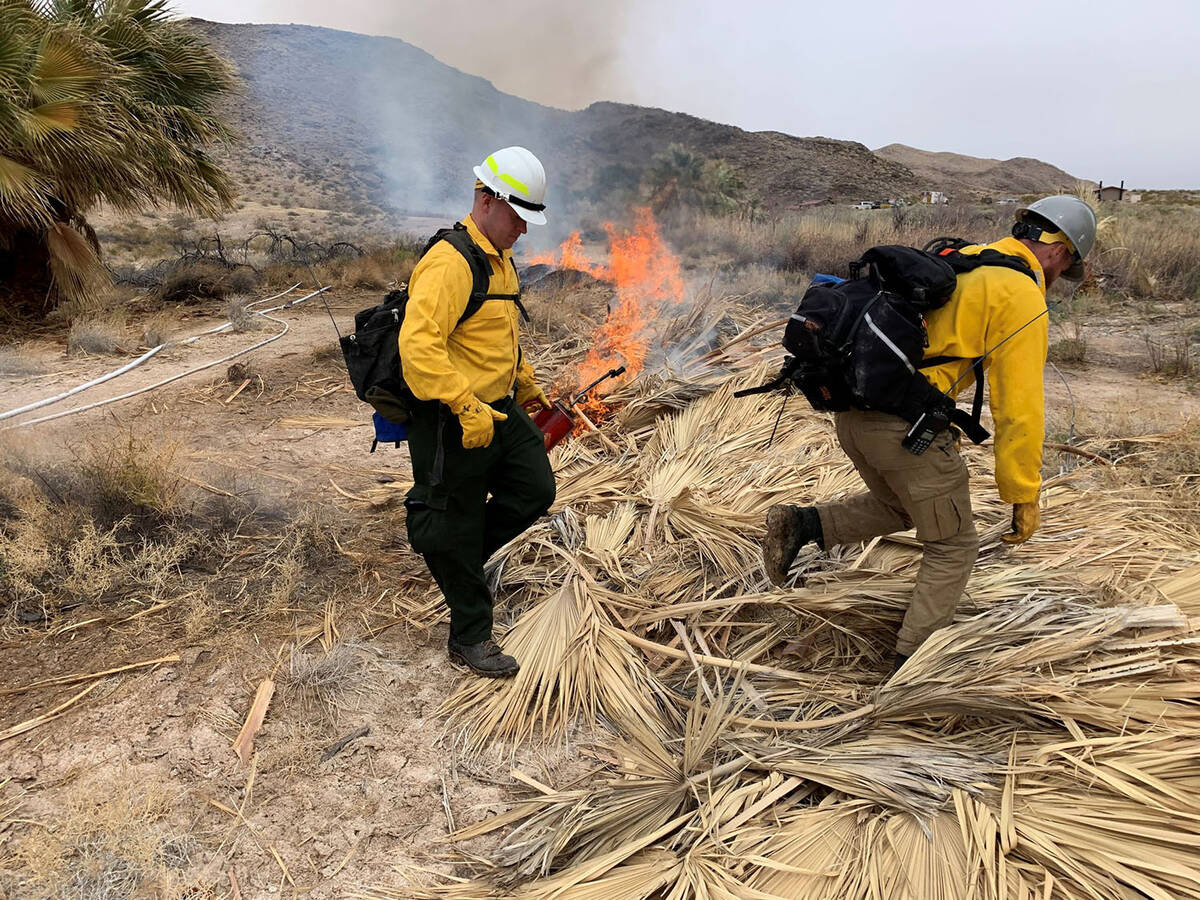 Two prescribed burns are planned in the coming days to reduce the risk of fires at Lake Mead National Recreation Area.
Depending on weather conditions, piles of previously cut vegetation will be burned as part of a hazardous fuel reduction measure.
The first burn is scheduled for Tuesday, Jan. 17, at the old Hemenway Campground. Approximately 7 acres of piles accumulated from projects from the Boulder Beach area will be burned. It will be visible to travelers on Lakeshore Road, in Boulder City, at Lake Las Vegas, to residents and visitors at Lake Mead RV Village, Alan Bible Visitor Center, Boulder Beach Campground and near Boulder Beach.
The second burn will be at Rogers Spring, located just off Northshore Road 3 miles west of Stewart's Point and about 9 miles north of Echo Bay. Approximately 3 acres of dried vegetation piles remaining from a habitat restoration project by the park's resources management team will be burned.
By burning them in place, the park reduces the risk of human-caused fires in the unique habitat area and allows the nutrients to naturally cycle back into the ecosystem.
The Rogers Spring parking area will be closed from 6 a.m. Wednesday, Jan. 18, to 5 p.m. Thursday, Jan. 19, as a safety measure.
Visitors may see smoke, active fire and firefighters during these burns, and are asked to drive slowly and follow all firefighter instructions. Smoke impacts are expected to be minimal and short lived.
Hali Bernstein Saylor is editor of the Boulder City Review. She can be reached at hsaylor@bouldercityreview.com or at 702-586-9523. Follow @HalisComment on Twitter.