October 17, 2018 - 3:50 pm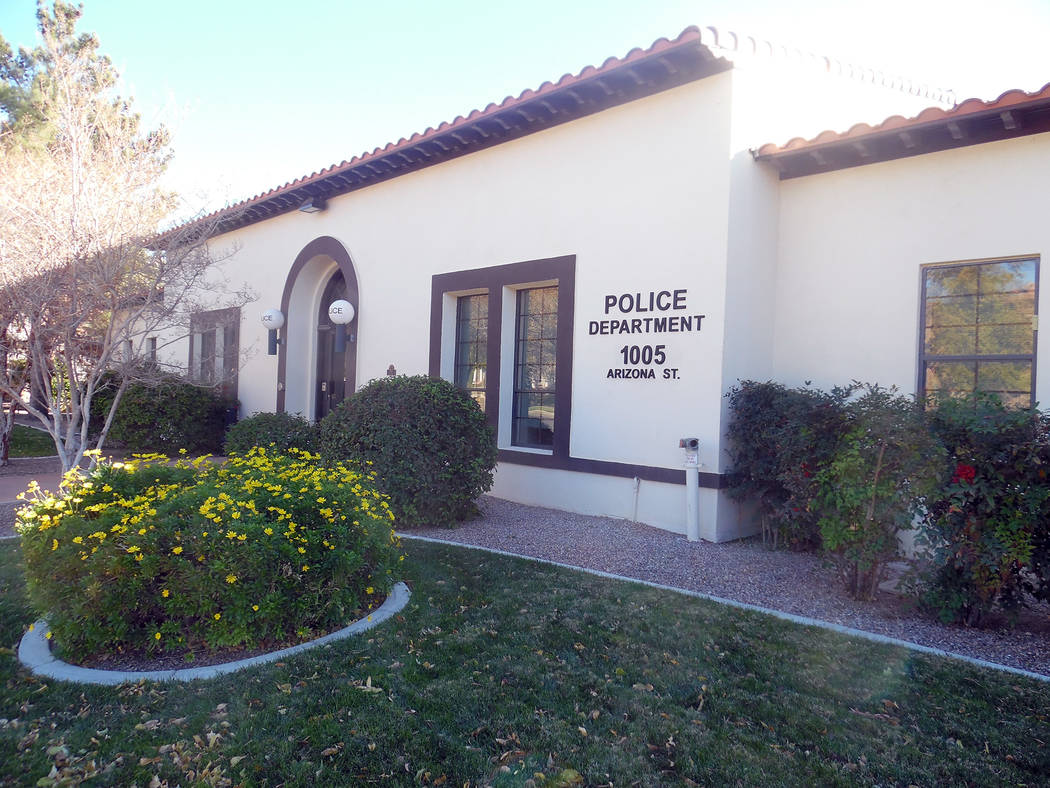 Oct. 9, 1:05 a.m.
A woman called the police and said she thought someone was under her trailer. A dog was barking and she heard some strange noises. There was also a wall partition that had been moved and left open that could have allowed someone to get underneath the trailer. Officers investigated and found nobody under the trailer.
Oct. 9, 3:40 a.m.
A man came to the police station and said his 8-year-old daughter was hit and punched in the face on the way home from school. Officers spoke with the girl's father and the mother of the boy who allegedly hit her. The boy said he did not touch her and would never hit a girl. Officers advised them to avoid each other and stop the verbal insults. Information from the incident was given to the school's resource officer.
Oct. 9, 5:42 p.m.
Officers received a report that a woman came home and found her back door open and a large amount of jewelry missing. She was upset.
Oct. 9, 10:30 p.m.
Officers received a report that an unknown subject had just thrown a rock through someone's window. Officers spoke with the homeowner who was agreeable with signing a citation and having the suspect pay for the damaged window.
Oct. 10, 8:23 p.m.
A woman came into the police station to speak with an officer about a male neighbor who she said had been harassing and stalking her since February. She said that it keeps escalating. Officers advised her to go to court to get a temporary protective order.
Oct. 10, 10:21 p.m.
The fire department was notified by an alarm company of a heat detector fire alarm going off at a residence. When officers arrived, they found no smoke or fire. After investigating, they determined that the oven was left on and grease was burning, shutting everything down.
Oct. 12, 2:20 p.m.
A man called and said he knocked down a pole next to his house as he had brake issues with his car. There were no injuries.
Oct. 12, 11:46 p.m.
A drunk woman came to the police station and said she had left her car parked at the hardware store while she was at a bar. When she came back out, her car was missing. Officers said she was adamant that it was towed but when they asked her how she knew, she said she really didn't know. Twelve minutes later officers found the vehicle parked in the woman's driveway.
Oct. 13, 11:38 a.m.
Officers stopped the male driver of an unregistered blue Jeep. They found out his dad was a Metropolitan Police Department officer, who said he would handle the situation with his son.
Oct. 13, 8:07 p.m.
An approximately 20-year-old man was sleeping in the lobby of a business and told officers he had made a mess in the restroom and possibly used drugs in there. Officers determined he was high on heroin when he left the restroom and left drug paraphernalia in the restroom. He denied medical attention and was trespassed from the location for 12 months.
Oct. 14, 3:05 p.m.
Officers received a report that there were four large sheep on the side of the road.
Oct. 14, 7:37 p.m.
Officers received a report that a man was locked in the restroom of a business and the lock had caused the issue. He needed help getting out.
Oct. 15, 8:44 a.m.
A man called to say his vehicle had been vandalized sometime between 9 p.m. and 5 a.m. A brick had been thrown at the windshield and he wanted to make a report. Officers checked to see if a neighbor had any camera footage of the incident. They also found several impact spots on the windshield where the brick had been thrown and estimated the replacement value to be $300.