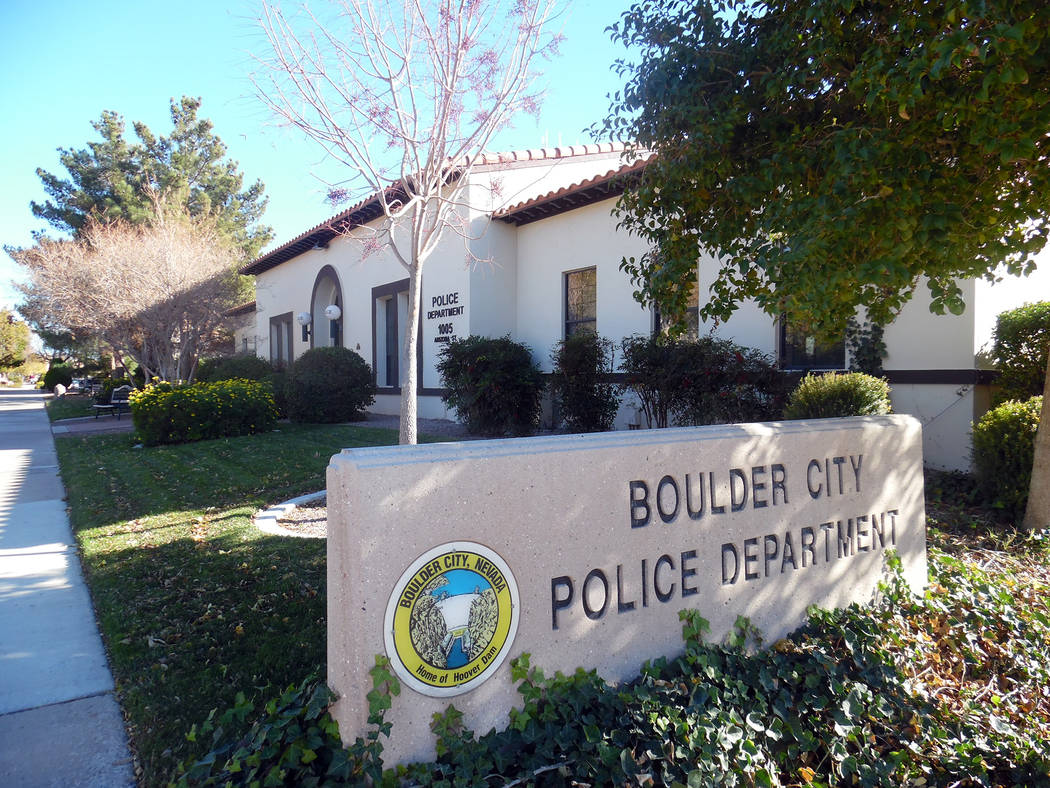 May 29, 6:42 a.m.
Someone reported a truck bed was on fire.
May 29, 7:26 a.m.
Officers received a report of a man walking down Buchanan Boulevard toward the traffic light. He was wearing sweats and had a T-shirt over his face. He seemed to be in distress.
May 29, 2:23 p.m.
Someone called the police and said that a man dressed in black and wearing a black mask had pounded on the front door. Officers talked with a person working construction across the street who said that they were two juveniles, one was wearing a cloak and a "Scream"- style mask, walking down the street. About an hour later, officers determined the boy did it to play a joke on his neighbor.
May 30, 3:09 p.m.
Officers observed a subject in a motorized wheelchair in the middle of the road. They advised him to ride his wheelchair on the sidewalk.
May 31, 7:44 a.m.
Officers received a report of someone being mugged. The mugger was described as a skinny woman with dirty blonde, shoulder-length hair who was wearing a white cutoff shirt and denim shorts. She stole the caller's purse.
May 31, 6:33 p.m.
Officers heard secondhand that there was a teenager in the park who had a Taser. He was said to be setting it off but not at anyone. They spoke with a few juveniles at the scene and none of them had seen or heard a Taser.
May 31, 7:54 p.m.
A woman called the police and said someone was coming to her neighbor's residence with a bat, yelling obscenities. Officers arrived about six minutes later, talked with all the involved parties and detained two subjects.
June 1, 9:14 a.m.
Officers received a report that a 12-inch tortoise was trying to get into the roadway. The caller was trying to get him off the road and could wait until animal control arrived.
June 1, 12:34 p.m.
A man called the police department and said that an explosive device in the middle of the road. Dispatch said that he was not being cooperative and there was bad cellphone reception. The caller said that he had been in the military and knew what an explosive device looked like. The next day he called and said that he wanted the Clark County Fire Department to handle the situation because he did not like the way the police department had handled it. Clark County Fire dispatch asked the police department to handle it because it was not the responding agency. A Boulder City Police sergeant was advised of the situation and took note of it.
June 1, 5:23 p.m.
Officers received a report of a large trash fire in the alley between Fifth and Sixth streets. The fire department responded and found two separate fires in the alley.
June 2, 4:58 p.m.
A man reported seeing a man passed out in his vehicle with a beer can in the parking lot behind Backstop. He said the man kept falling asleep on the wheel and honking the horn. About 11 minutes later, officers investigated and found the man sleeping due to intoxication. He was not in control of the vehicle and had locked it and walked home.
June 2, 10:15 a.m.
A man called and was upset about being told he could not park a vehicle for sale in front of his property. He wanted to speak to a supervisor.
June 2, 9:45 p.m.
A man called to say he had received threatening phone calls from an unknown man who said they were going to come to his house and lynch him.
June 3, 8:15 a.m.
Officers received a report that a front door had been pried open. No one appeared to be in the house.
June 4, 2:03 p.m.
Officers received a report of an elderly man with a walker in a parking lot who was yelling. Seven minutes later, an officer arrived to discover that the man was watching the news and reacting to it.
June 4, 9:50 p.m.
A caller reported that a large tree branch had broken off and was in the street in front of the recreation center on Arizona Street. It was partially blocking the road. About 40 minutes later, the area was blocked off. Landscape workers were expected to return at 5:30 a.m. to finish removing it.