February 21, 2018 - 3:08 pm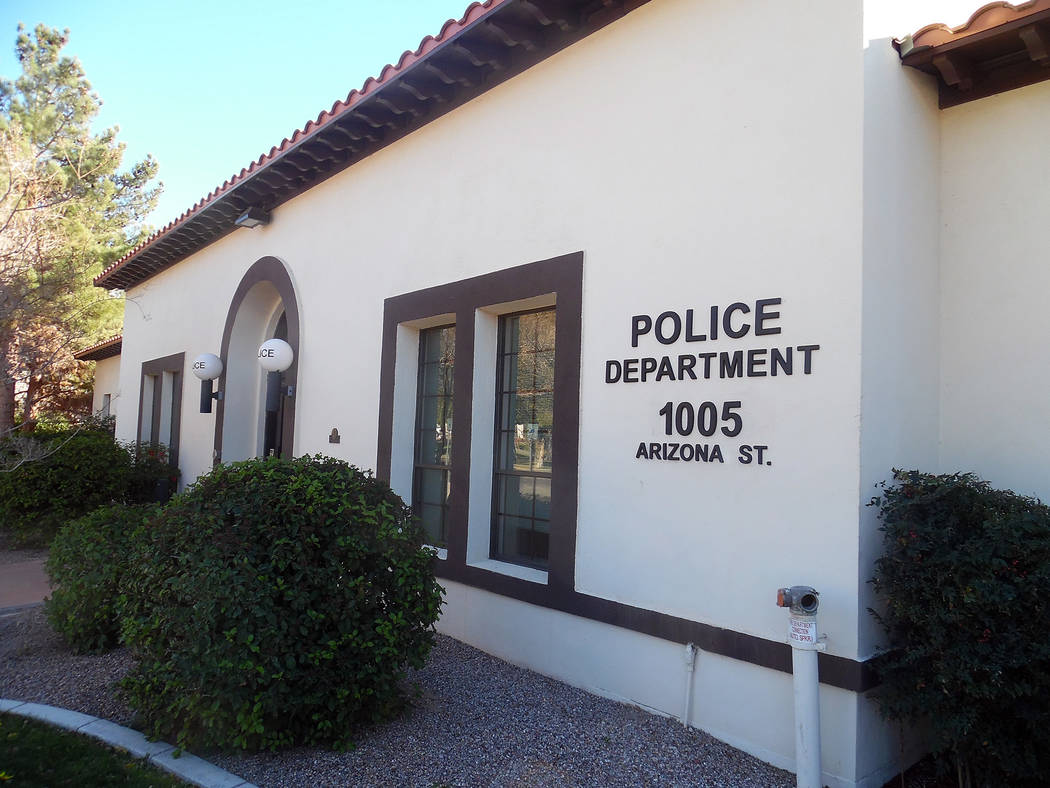 Feb. 13, 10:49 a.m.
Someone called the police and reported there was a man in his underwear near the veterans cemetery with another man, and one of them was taking pictures. Four minutes later another person called and said they had moved toward the water treatment plant. Several minutes later officers located them.
Feb. 13, 11:03 p.m.
The postal supervisor called the police station and said that a postal worker told him that one of the residences on his route looked like it had been burgled. He said that there was broken glass on the porch from the front door. Officers cleared the residence and left a message for the homeowners.
Feb. 13, 12:40 p.m.
Officers received a report of a man in his late 20s who was hiding in the bushes.
Feb. 14, 2:05 p.m.
Officers received a report of man at gas pump who had a beer in his lap and was passed out.
Feb. 15, 4:03 a.m.
A man reported that the construction company working on The Cottages was continuously starting too early in the morning, around 4 a.m. He said that he had been woken up in the morning by a company dropping off equipment. He wasn't sure if there were any workers still on scene. Approximately 14 minutes later, officers said that there were no vehicles, workers, noise or lights at the construction site.
Feb. 15, 10:11 a.m.
Officers received a report that someone found some foil with what looked like drugs on it in the handicapped stall of the men's bathroom. The item was disposed of on scene.
Feb. 15, 1:56 p.m.
Animal control responded to reports of a residence that was breeding and selling puppies. It gave the subject 30 days to spay or neuter both dogs.
Feb. 16, 9:09 a.m.
A woman called police and said that she had a flat tire on her way to work and had to pull to the side of the road and was partially in a red zone. She said that she could move her car later and begged to not be ticketed. She was advised that the officers would check it out and do what was needed.
Feb. 16, 1:03 p.m.
Officers responded to the report of a man on Utah Street who has possibly having an allergic reaction to a bee sting. He would not respond to an elderly woman who inquired about his well-being. An ambulance was dispatched to his location.
Feb. 16, 3:39 p.m.
A caller reported a white truck driving recklessly. Five minutes later officers said that it was road rage and the driver had put a gun on his dashboard after cutting off the caller. The caller was willing to sign a complaint but neither person wanted to cite the other.
Feb. 17, 9:59 a.m.
Officers warned a driver about running a red light at the intersection of Veterans Memorial Drive and Boulder City Parkway. They were lost tourists trying to get to the dam.
Feb. 17, 8:24 p.m.
Officers warned a driver about using an electronic device while driving.
Feb. 18, 7:51 a.m.
Officers received a report of a briefcase or a camera case on the side of the road. They found it to be an old fire safe that was "very weathered" and broken in half.
Feb. 18, 5:21 p.m.
Officers responded to a homeless camp area and found that subjects had a tunnel completely walled off with black plywood, so it looked like nothing was in there. All were ordered to move out.
Feb. 19, 4:25 a.m.
A woman called the police and said she was lost. She was driving through the area from Boulder City Parkway and the Railroad Pass off ramp and was confused about where to go. She said that she thought the wind moved road construction barrels around. Approximately 13 minutes later she called back and said that she was OK as she had followed some other cars.
Feb. 19, 9:11 a.m.
A man called and said that his empty storage unit had been broken into. An employee had gone into the unit and found a man and woman sleeping in there. He thought it was probably the homeless people who have been staying in the tunnels nearby. Nothing was damaged or taken, and he did not want to file a report. Rather he just wanted the police to be aware of it.
Feb. 19, 2:38 p.m.
Officers responded to a report of a building on fire. It was an abandoned warehouse and pallets were on fire. Less than 20 minutes later the fire was under control.