August 15, 2018 - 3:55 pm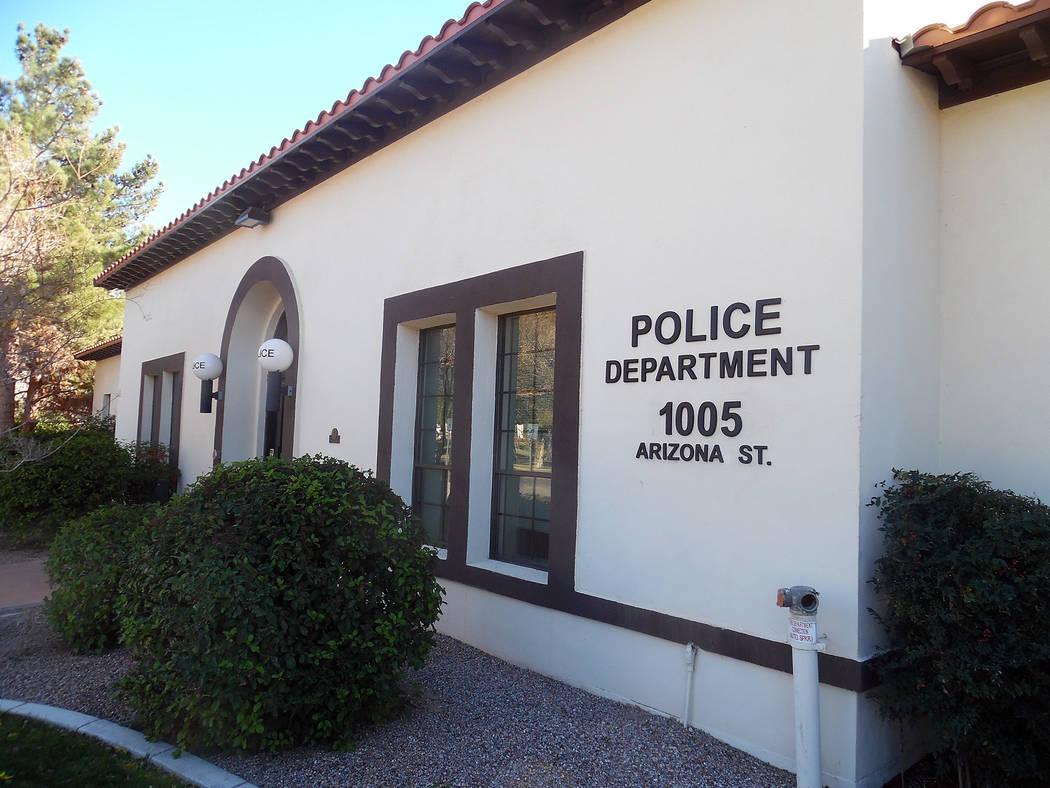 Aug. 7, 12:55 a.m.
The fire department received a report that a trailer was on fire on southbound U.S. Highway 93. About nine minutes later, water was on the fire. The southbound traffic lanes were closed; they reopened about 4½ hours later.
Aug. 7, 4:36 a.m.
Police dispatch received a call that an officer had been hit by a car while directing traffic during a fire. He was struck by a vehicle about 25 minutes before the call but declined that an accident call be generated. He was required to have medical look at him and was taken to Boulder City Hospital for evaluation.
Aug. 7, 9:51 a.m.
A woman called to report that she heard gunshots coming from behind her house about 10 minutes before. Officers talked a man who heard the noise and determined the noise was from a car backfiring.
Aug. 7, 5:26 p.m.
Officers received a report from a woman who said she thought some of her diamonds and cash had been switched out from her home. She told officers that sometime between 2016 and Aug. 4, 2018, she thought someone had taken two $100 bills out of her sock drawer and switched out diamonds for cubic zirconium in four of her rings. She still has the rings and had been told by a jeweler that the stones in them were not real. Their total value was placed at $12,400. She said she was going to get a second opinion and planned to pursue a insurance claim.
Aug. 8, 8:49 p.m.
Officers received a report of a red-headed woman who had a grocery basket full of groceries that she didn't pay for. The woman told them she took the groceries out of the garbage. She did not steal them. The service manager of the store was not aware of anything being taken from the store in last hour or so.
Aug.9, 11:26 a.m.
A man called the police and said someone took the solar panel from the welcome to Boulder City sign. He had pictures of it. Public works would get an estimate to replace it.
Aug. 9, 1:13 p.m.
Officers received a report that a man in white minivan got out of his vehicle and threw rocks at another man. None of them hit or damaged his vehicle, but he wanted it noted.
Aug. 9, 5:22 p.m.
Officers received a report that a 20-year-old man was chasing a pigeon around and shooting it with a BB gun.
Aug. 9, 8:56 p.m.
A woman called the police and said her rental property had been broken into. She arrived from out of state and it looked like someone had been in there. She said a table and chairs had been set up, the shower had been used and there were things in the trash. Officers said it appears to have been squatters and that the back door jamb was broken. The owners declined a full report and asked for extra patrol in the area.
Aug. 10, 9:08 p.m.
Officers responded to a traffic call that turned out to be a dad who was teaching his child to drive a stick shift.
Aug. 11, 11:25 a.m.
Officers received a report that a parent's 19-year-old son had gone missing the night before. He had texted he was at a friend's house. The friend's house was an unknown address and his parents could not get a hold of him.
Aug. 11, 10:27 p.m.
Officers responded to a suspicious vehicle that turned out to be an incident of possible star gazing.
Aug. 12, 1:48 p.m.
Officers received a report that an employee's finger was stuck in a bedside rail. When getting more information from the caller, she said the employee did not want her to call 911 and did not need a medical response.
Aug. 13, 1:33 a.m.
A woman called the police and said she saw a man on a bike looking at some of her things and she was now missing a mask and some tools. Officers investigated and she said does not know if the man took the mask. She had last seen it the night before and she was worried that if it was used in a crime her fingerprints were on it.
Aug. 13, 7:52 a.m.
Officers received a report of a woman in a white dress who had a stroller and was yelling at people. Officers investigated and warned her on illegal possession of a shopping cart.
Aug. 13, 4:24 p.m.
A man came to the police department to report that his tree had been poisoned and he thought his neighbor had done it. He said his neighbor had asked him to do something about his 14-year-old and 25-foot-tall pine tree because the needles were falling into his pool. It was dead within three days of their conversation. He had an arborist look at it, who said the tree had been poisoned.