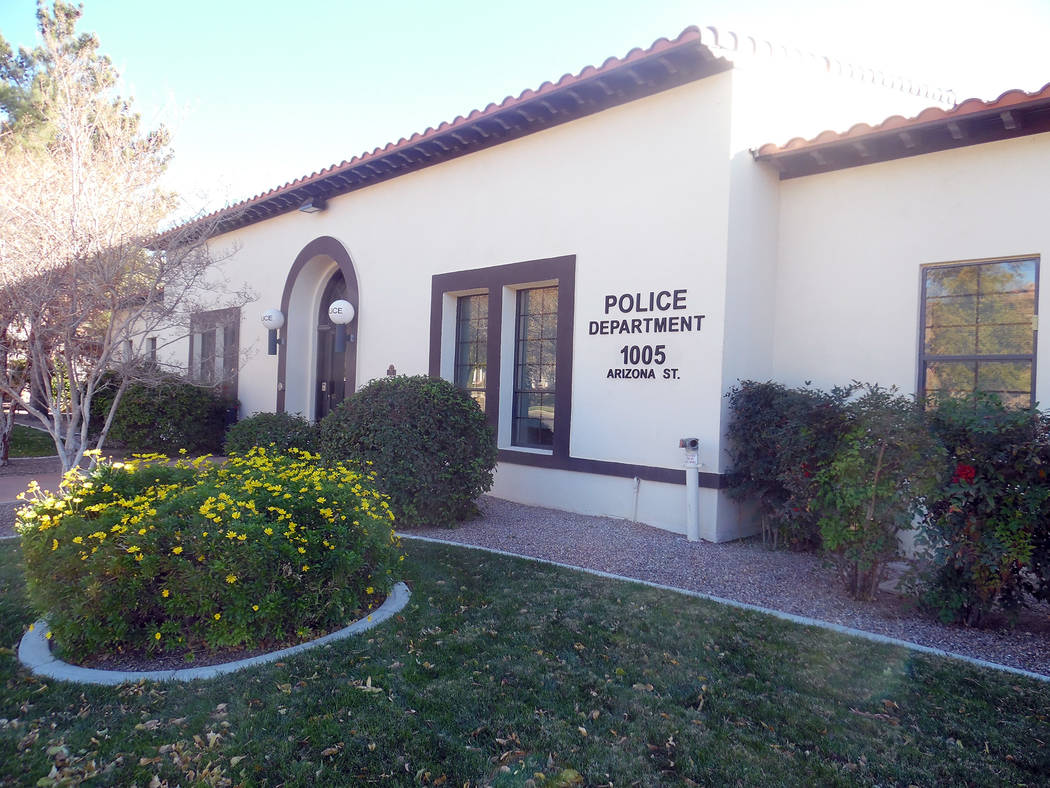 April 17, 9:18 p.m.
A woman called the police station and said a package had been delivered at her front door, and she was out of town. She could see the package from her surveillance camera. She requested that officers put it in her backyard so no one would steal it. Ten minutes later the officers moved the package as requested.
April 18, 1 p.m.
Officers received a report of a burglary at a house. A woman called them and said she had been gone for about an hour and a half and when she returned, entering through the garage and getting a load of clothes from the dryer, she noticed the door to the main house was broken and her computer was missing. She went upstairs and found that the bedroom had been ransacked. She was not sure if anything from the room was missing. Officers told her not touch anything and to wait for them to arrive.
April 18, 7:28 p.m.
A man who identified himself as a bus driver called the police and said he picked up someone who said there was a mattress just before the Arizona state line on the southbound side of the road. He said someone was lying down on the mattress or it was a doll. He wasn't sure.
April 18, 9:53 p.m.
A caller said that a man wearing a dark hoodie near the bus stop was swinging around a baseball bat. Approximately 20 minutes later, officers arrested someone but it was not the man swinging the bat. They were unable to locate him. While they were trying to find him, they spotted a wanted person and arrested the subject.
April 19, 6:24 a.m.
A man called the police to say that someone was knocking on his front door. He said he thought it was suspicious because of the early time of day.
April 19, 9:23 a.m.
Officers received a report that a piece of railroad line had been taken from her front yard. She said she didn't know how much it was worth, but it was very sentimental to her. She was also concerned about people stealing things from her home because she lives alone.
April 19, 3:36 p.m.
Officers stopped a driver who had parked to review his speech notes. They stopped him because he parked in the middle of the travel lane. He was unaware of that, but he "gladly moved along."
April 19, 7:20 p.m.
Officers received a report of a British woman who was playing really loud music in her apartment. The man who made the report said he spoke with her about it, but she started yelling at him and calling him names.
April 20, 7:05 p.m.
Officers received several reports of minors smoking marijuana in a park. When they arrived, they made contact with the juveniles. They were not being rowdy or smoking marijuana, but one of them was smoking a vape.
April 20, 8:42 p.m.
Officers received a report that a jeep was circling a residence and that it tried to hit someone who was riding a bike in the street. Upon investigation, they found the vehicle stationary and unoccupied.
April 21, 10:37 p.m.
Officers responded to a report of several men and women fighting in the street. When they arrived, officers found four people in the alley. Another subject had left. Almost 20 minutes later all the subjects had separated and none of them wanted to press charges.
April 21, 11:35 p.m.
A caller reported that 500 people were near The Tap and were yelling. There were also motorcycles screeching their tires. Officers found it was a pub crawl, and there were no squeaking tires. They spoke to the event coordinator who said that it would be shut down at midnight. In the next 45 minutes, officers received two other calls about the noise.
April 22, 9:12 a.m.
Officers received a report that a woman's vehicle had been stolen. Officers looked for the vehicle at Railroad Pass and Veterans' Memorial Park, but it was not found.
April 22, 9:43 p.m.
Officers received a report that a man was coming in and out of a store and then hiding in the bushes in front of it. He was also hiding in the store and hanging out near the dumpster and possibly on drugs.
April 22, 9:55 p.m.
A 6-year-old called dispatch and said that his mom went on a walk 20 minutes before and hasn't come back. Dispatch spoke with both parents who were home. The parents had been in the garage for a short time when the boy woke up from a nap and panicked. The boy called his mom on her cellphone and couldn't reach her.
April 23, 10:11 p.m.
An anonymous juvenile reported that an eighth-grader was threatening to shoot people at Garrett Junior High School the next day. The suspect supposedly had a list of people and the shooting would possibly occur during an assembly at the cafeteria.