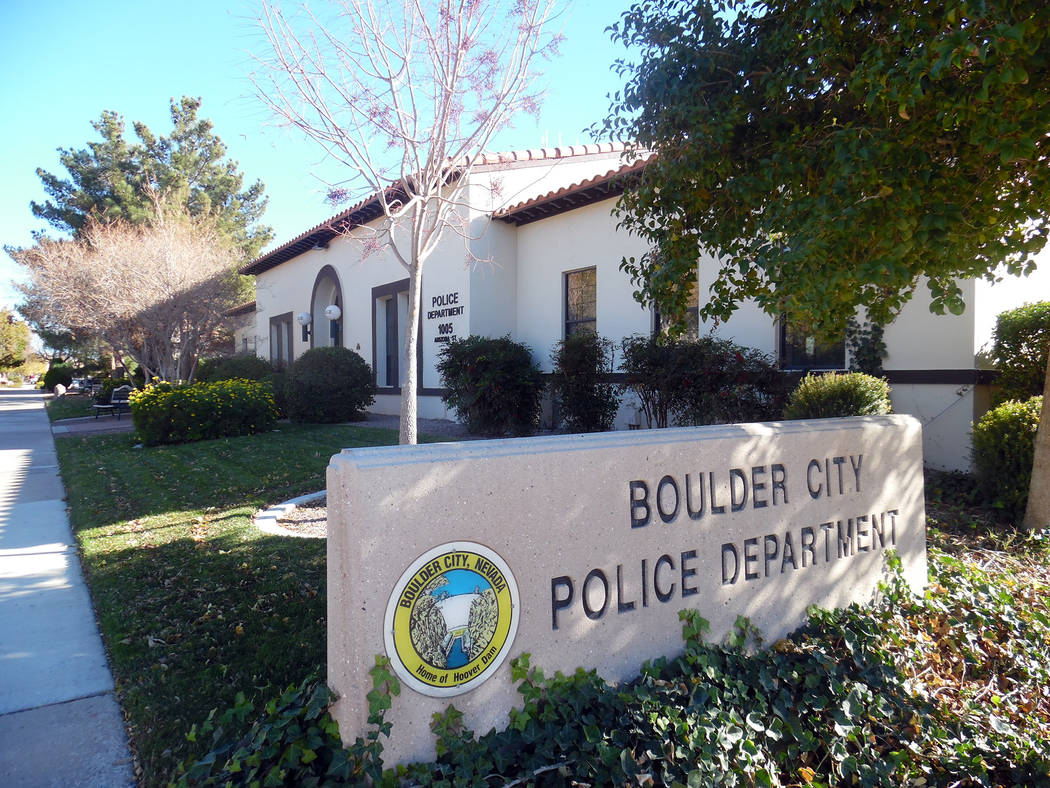 April 3, 12:30 p.m.
Someone came into the police department to report that a vacant house had been broken into. There was damage to the door but nothing appeared to be taken. Extra patrol was requested.
April 3, 3:20 p.m.
A security firm asked the police to check on an employee who went out on medical leave March 25 and was supposed to return to work March 28 but has not been seen or heard from. Officers went to the woman's home but no one answered. They were able to peek inside through the blinds and saw two dogs that appeared to be well-fed and the house seemed to be in order.
April 3, 7:23 p.m.
An angry man called to say his wife had taken his credit card an all the money out of their joint checking account. He was advised this was a civil matter.
April 4, 3:50 a.m.
A person called to report that a stray dog was wandering in the neighborhood near Avenue L and Wyoming Street and causing all the other dogs in the area to bark. Officers tried to follow the dog, but it took off and was lost among the buildings near Hotel Plaza.
April 4, 2:44 p.m.
A man who recently purchased a home on Avenue M called to say that he believes the previous owner keeps breaking into the house and leaving the back door open. Until recently nothing had been taken, but now several hundred dollars worth of tools are missing. The man said the incidents don't seem to make sense, especially since more valuable tools have been left behind.
April 4, 4:25 p.m.
A woman called to report that a baby duck followed her children from the pond at Veterans' Memorial Park to the playground. The duckling continues to follow them everywhere and doesn't seem to know how to get back to the pond.
April 4, 7:27 p.m.
Officers were called about a fire at a condo complex on Freedom Lane. All occupants were safely evacuated. Water was put on the first 11 minutes after the first call. Henderson Fire Department came to assist. At 10:06 p.m., the fire and hot spots were completely extinguished and the scene was cleared and inspected.
April 5, 8 a.m.
A man called to report that he was riding his bicycle while taking his daughter to school and they were almost hit twice by a B.C. Waste Free truck delivering trash bins. No one was hurt and there was no damage to the bicycle. He was advised to report the incident to the company.
April 5, 10:27 a.m.
A driver was given a written warning for not stopping at a stop sign or having proof of current insurance.
April 5, 1:38 p.m.
A man reported that a snake was under his umbrella stand. He didn't know what type or how long it was as he ran out of the house and was watching through the window. He said he will call with details if the snake shows itself.
April 5, 6:28 p.m.
Officers received a report that the boss, a 30-year-old man, accidentally fell about 30 feet off a roof of a building on Sunrise Circle. The man had injuries to his head, appeared to have broken his nose and was bleeding.
April 6, 10:13 a.m.
A woman called to report that her car had been side swiped, but had not been injured in the incident. The owner of the business where officers were taking the report was upset that they were using his property to investigate the accident.
April 6, 1:58 p.m.
A driver was warned about parking on the sidewalk. The driver and passenger were putting up garage sale signs. They were directed to a proper parking area.
April 6, 10:52 p.m.
Officers received several calls about motorcycles making a lot of noise and driving in and out of the nearby desert area. One of the callers spoke with the motorcyclists, who said they would quiet down, but they did not. Upon arrival, officers did not hear any noise or see any motorcycle riders.
April 7, 4:37 a.m.
Someone called to report that a man entered the store about an hour ago and was covered in blood. The man said he had just gotten out of jail and had fallen over a wall. The caller, however, reported finding a bloody weapon and wanted to know what to do. Upon arrival, officers contacted the man who had superficial and large cuts on his hands and appeared to be highly intoxicated.
April 7, 11:32 a.m.
A person came into the lobby to report that someone had broken into their vehicle overnight. There was no damage to the car but a wallet and several items had been taken.
April 7, 8:18 p.m.
A man came into a store requesting that 911 be called because there had been an accident on U.S. Highway 93 near Ville Drive. Officers found an unoccupied vehicle in a ditch. No one was injured and the car was towed upon the driver's request.
April 7, 11:04 p.m.
Officers stopped a white Ford Explorer and found a missing juvenile from Arizona. Child Protective Services was called and the juvenile was taken into custody.
April 8, 12:36 a.m.
A person called to report a man with long hair wearing a loose black jacket and carrying a blue trash bag on the roof of a building on Foothill Drive. The man said he was "checking for leaks" but the caller didn't believe he should be there. Officers didn't see anyone on the roof, and the caller said no one had come down the ladders.
April 8, 8:18 a.m.
A small black dog named Peanut was roaming the neighborhood. The owner was contacted, but out of town and was sending over a son to get Peanut and put the dog back in the yard.
April 8, 9:08 a.m.
A person called to report that two unlocked vehicles were broken into and several items were taken, including insurance cards.
April 9, 9:30 a.m.
A man reported that a watch valued at $400 was taken from his home during the night.