Park to replace dilapidated home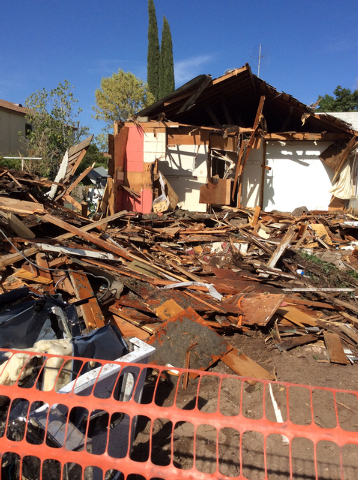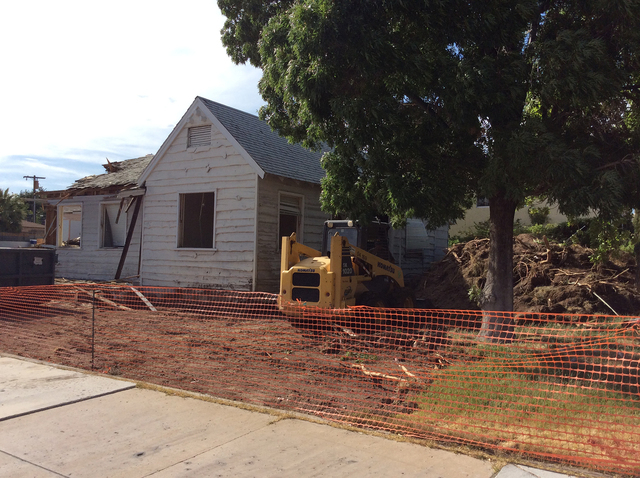 An old house at the corner of Avenue G and Wyoming Street was torn down last week and will be replaced by a park.
The house is one of three owned by Boulder Dam Credit Union just to the south of its building on Avenue G and was in such poor condition that it made more sense to tear it down than make repairs, said Eric Estes, CEO and president of the credit union.
The credit unit had an agreement for years with the former owners, Frank and Clara Turner, that when it came time for them to move, the credit union would purchase the property, according to Estes. The credit union purchased the other two houses 12 years ago to ensure adequate space in case it needed to expand, Estes said.
The house at 900 Wyoming St. had asbestos around the window frames, making even salvaging parts impossible, Estes said.
"We had no other recourse but to tear it down," he said.
Additionally, the existing water lines were so old, they could not be used, so the existing landscaping had to be removed.
Once the property is cleared, Estes said the credit union will create a park with desert landscaping. It will feature benches and a place to picnic, which should be installed soon. Plants, however, may have to wait until the fall when the weather cools down.
"I'm really excited about it," he said. "It will be something that the neighbors will be proud of."
Estes said there are no immediate plans to do anything with the other two properties. If and when it becomes necessary for the credit union to expand, those living in the houses will be "given plenty of notice."