Old bridge joint on U.S. 93 causes one-car accident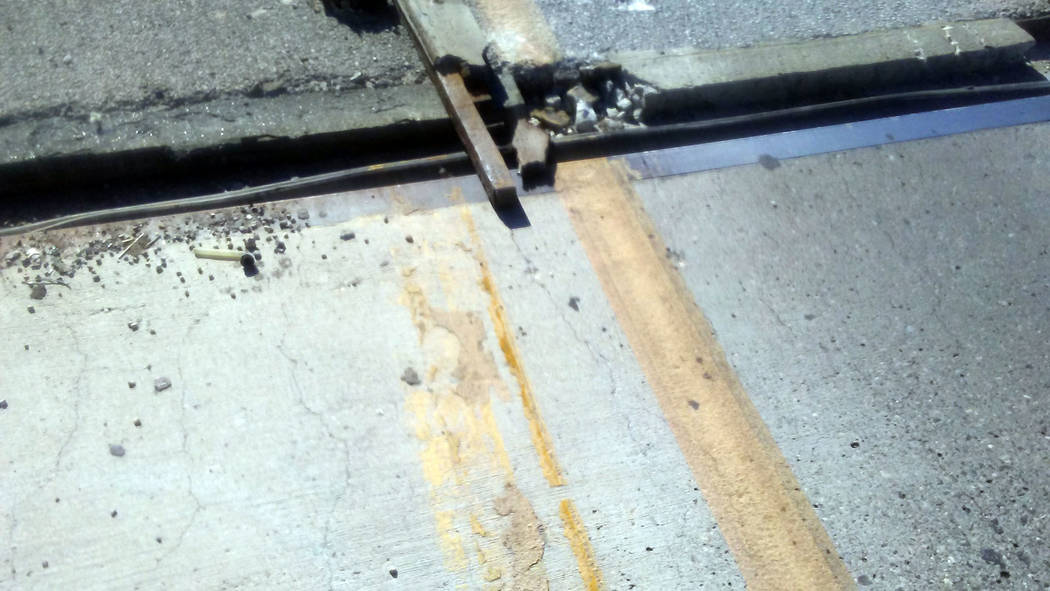 A bridge joint on northbound U.S. Highway 93 outside of Boulder City failed on Tuesday afternoon, causing a single-vehicle accident and traffic delays.
Boulder City resident Robert Anderson was driving along the bridge before the U.S. Highway 95 exit to Searchlight and Needles when he saw something sticking up in the road.
He said that it looked like whatever was holding the highway together was splitting apart.
"When my front tires hit it, it blew out my back two tires," he said.
"It seems an aging bridge joint failed and popped out," said Tony Illia, public information officer for Nevada Department of Transportation. "We have since done a temporary patch that fills in the gap. Crews are scheduled to replace the bridge joint next Tuesday, May 9."
Illia said there will be lane restrictions for the repairs, but no times for them are available yet.
There were no injuries from the accident, but it did cause some minor traffic delays.
Contact reporter Celia Shortt Goodyear at cgoodyear@bouldercityreview.com or at 702-586-9401. Follow her on Twitter @csgoodyear.