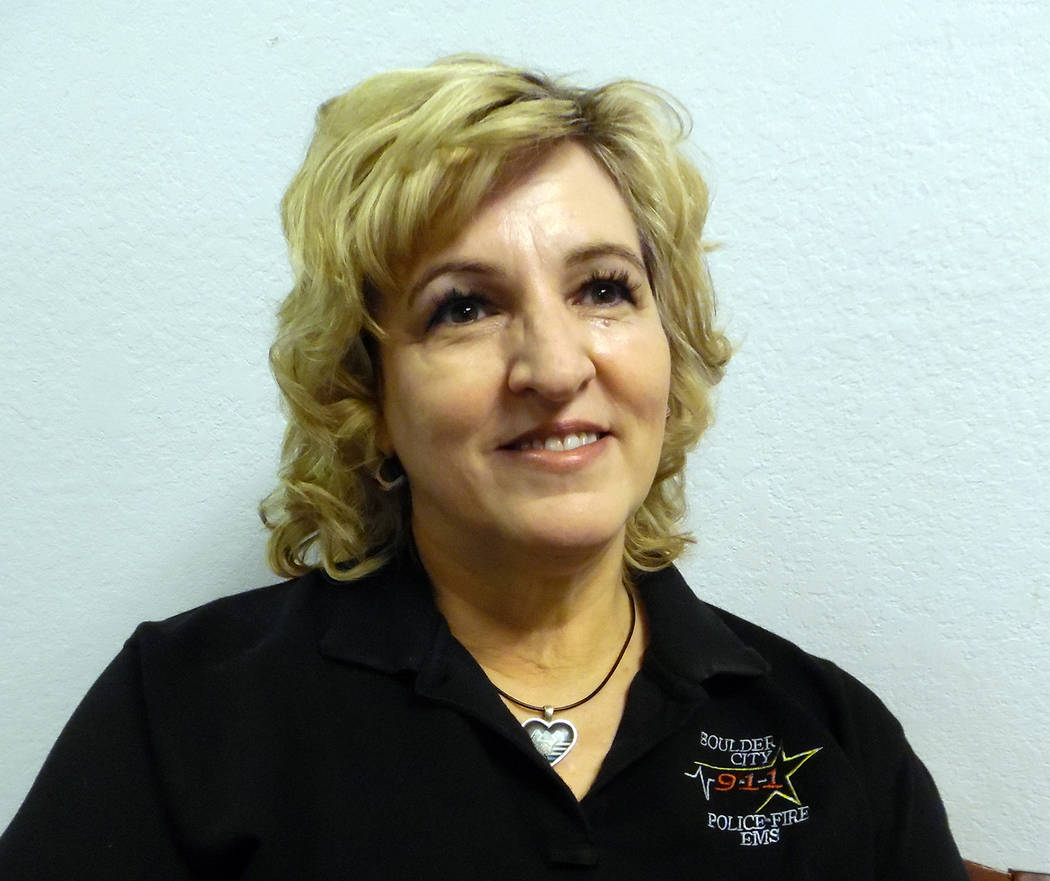 I came across a bit of information that I thought might be further food for thought about first responders and post-traumatic stress disorder. My thoughts are not merely an opinion but from over 16 years as a first responder in dispatch.
There are certainly differences in the hiring processes of different branches of first responders or jurisdictions but the one thing that is similar across the board is that no candidate will ever truly know everything they've signed up for till they're knee deep in it.
It is common knowledge that you will experience dangerous and difficult situations. But there is no way to truly instill in a candidate that when you "sign up" for the job, your life is going to be changed forever. No one can truly explain to you the in-depth details of how it will feel to spend years witnessing suffering, death, danger and stress on levels that very few people will ever understand.
No one can truly explain to you what it will feel like to be in constant situations where you will have to make split-second decisions that can either save your life or end it. No one can fully explain to you how isolated you might feel to no longer be able to relate to your friends and family outside work because you have experienced these things and they have not.
No one can explain adequately to you how being desensitized to the things you've seen may impact your ability to show empathy on and off the job. No one can fully explain to you the strain it will put on your relationship with your spouse or partner because you were never trained on how to talk about what you've experienced so instead you let the grief and tension build up; and finally, no one can truly explain to you what it will feel like when lay people chalk all that up to "they knew what they signed up for."
I truly believe part of the reason there is such a disconnect between the public and first responders is not just because of a lack of trust due to those who abuse their authority, but because of a lack of communication and ability for knowledge on the part of the public to truly understand what life is like for people who choose to do these professions. These are real while simultaneously dealing with side effects of PTSD built up after years on the job.
The main point here is not whether or not they know what they're getting into, but that they often don't foresee how their experiences will affect them. This post is meant to spark a conversation and provide enlightenment into our world. Please take the time to consider the points made above.
March 1. Traffic: The traffic infraction was minor but the warrant from another jurisdiction was not at 7:38 a.m. in the 1600 block of Boulder City Parkway.
Fraud: The second time is a charm on the counterfeit bills and the subsequent arrest nets considerable more of them and the equipment to produce at 7:47 p.m. in the 1000 block of Nevada Way.
Thought for the day: I'm always glad to get the bogus bucks out of circulation with an added bonus of a couple dirtbags on ice, as well.
March 2. Welfare check: The elderly man thinks he is locked in a trailer, then a doctor's office and then a hotel, but is finally located in a valley hospital and is assured of his safety after we confirm he is all right at 6:33 a.m. in the 400 block of Avenue I.
Theft: The caller wants to report two ATVs that were stolen at 11:35 p.m. in the area of mile marker 51 on U.S. Highway 95.
Thought for the day: Sometimes a little extra care is needed when dealing with elderly folks who are disoriented and need some "official" reassurance.
March 3. Assist other department: A vehicle fire in the carport threatens the residence at 10:59 p.m. in the 1200 block of Hazelwood Street.
Traffic: Two visitors mistakenly believe they are on the autobahn and not Interstate 11, and are now sporting tickets for speed over 100 mph at 11:50 p.m. in the area of Railroad Pass.
Thought for the day: Cigarettes are hazardous, to your health and your car, in some cases.
March 4. Suspicious: The subject is cited after a witness describes the person relieving himself in the roadway at 11:43 a.m. in the 700 block of Sixth Street.
Vehicle burglary: The caller states they were only a few steps away but their car was burglarized at 7:37 p.m. in the area of Hemenway Valley Park.
Thought for the day: Secure your belongings out of sight whenever possible.
March 5. Animal: The dog is a regular to the neighbors and not in a good way at 11:19 a.m. in the 1300 block of Georgia Avenue.
Suspicious: The man is inhaling from a spray can and acting strange at 8:13 p.m. in the area of Mariposa Way and Paloma Drive.
Thought for the day: Donating brain cells to the aerosol gods doesn't make one any smarter.
March 6. Private property accident: The subject in the lobby wants to report his vehicle was hit a month ago in a store parking lot at 8:25 a.m. in the 1000 block of Arizona Street.
Animal: The furry-parent reports a quick trip into the supermarket allowed the thief to make off with her puppy at 1:29 p.m. in the 1000 block of Nevada Way.
Thought for the day: It's pretty low down to steal a member of the family.
March 7. Traffic: The driver can't remember if the police department was called or he read in the newspaper but felt that a right turn from any lane was allowed on a red light at 8:19 a.m. in the area of Veterans Memorial Drive and Adams Boulevard.
Animal: Thank goodness the report of multiple cattle loose on the roadway was grossly exaggerated at 12:02 p.m. in the area of U.S. 95 and I-11.
Thought for the day: The single escaped milk cow conducted her own 5K race but decided she was much better in the milk-producing department than the sprinting department and animal control officers had no need to be hospitalized after the encounter (but almost).
Call(s) of the week: Suspicious vehicle: The caller states there is a vehicle parked perpendicular to the parking spaces and he finds that very suspicious. The officers arrive to a very penitent new mom who is nursing a baby and the other child is entertained by the ducks, which allows her some very needed chill time at 4:45 p.m. March 1 in the area of Veterans' Memorial Park.
Tina Ransom is a dispatcher with Boulder City Police Department. She is coordinator of the Boulder City Citizen's Academy.