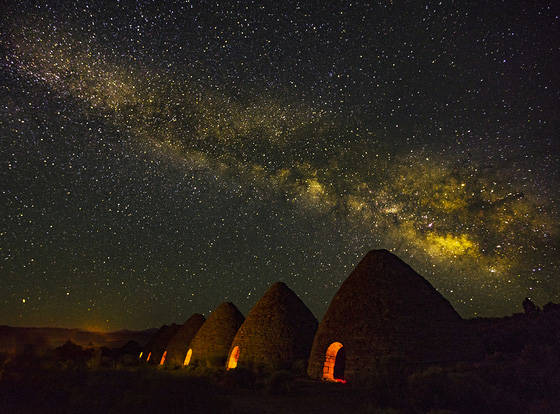 Special ceremony Friday to bury 'unclaimed' veterans
The Nevada Veterans Coalition is holding a Missing in Nevada ceremony Friday, June 15, at the Southern Nevada Veterans Memorial Cemetery to honor 35 unclaimed veterans from World War II, the Korean War and the Vietnam War.
The program begins at 12:30 p.m. in the chapel, 1900 Veterans Memorial Drive, and the public is welcome to attend. All the veterans will be given full military honors. Prior to the ceremony, there will be a procession from Bunkers Eden Vale Mortuary in Las Vegas, where the remains have been cared for.
This will be the coalition's first ceremony in Southern Nevada; it held one in September at the Northern Nevada Veterans Memorial Cemetery in Fernley.
Transportation needs focus of NDOT's public workshop
The Nevada Department of Transportation will hold a community workshop from 11:30 a.m. to 1 p.m. Monday, June 18, in the Multiuse Building, 1204 Sixth St., to gather input on rural transit services and needs.
During the workshop, NDOT officials will seek opinions on challenges and unmet passenger transportation needs. Topics will include taking public transportation to work, medical appointments, entertainment and other venues.
Public, private and nonprofit transportation providers, human service agencies and those needing public transportation are encouraged to attend.
The workshop will help assess transportation services and future needs as NDOT updates its Coordinated Human Services Transportation Plan.
Feedback also can be submitted online survey at surveymonkey.com/r/NVtransportation or surveymonkey.com/r/NVtransportationSpanish or by contacting NDOT multimodal transportation planner Matt Bradley at 775-888-7466.
More information is available at www.nevadadot.com by selecting the "Public Transit" link under "Mobility."
National photography Contest seeks pictures of state parks
Area residents are invited to participate in the second annual America's State Parks 2018 photo contest, sponsored by the National Association of State Park Directors.
Amateur photographers are asked to submit photos taken at a state park. They should represent one of five categories: camping, wildlife, activities, friends and family, and scenic and seasons.
The Nevada Division of State Parks is encouraging participation and said the contest highlights the essence of state parks. The state's 25 parks span every geographic region.
Last year's winning photo featured Nevada's Ward Charcoal Ovens State Historic Park. The park near Ely features six beehive-shaped charcoal ovens that were used from 1876 through 1879 to help process silver ore. Once mining ended, the ovens were used to shelter travelers and even had a reputation as a hideout for stagecoach bandits. The ovens are open for touring.
To learn more about Nevada state parks, visit parks.nv.gov.
Photos can be submitted through July 31. To enter, visit americasstateparksphotocontest.reserveamerica.com.