August 15, 2018 - 4:01 pm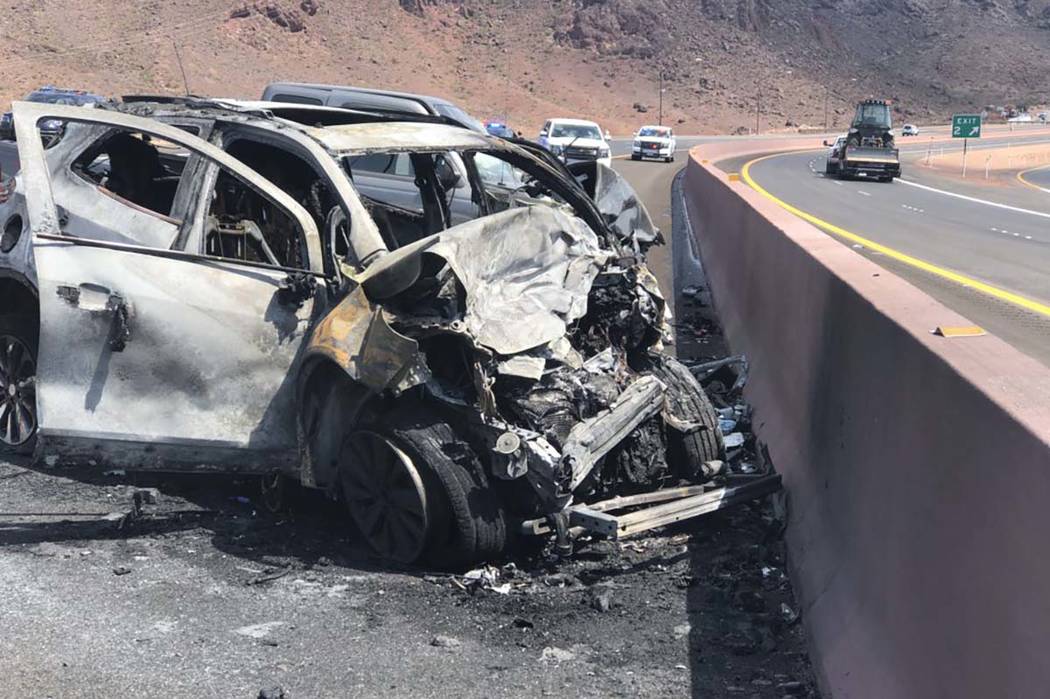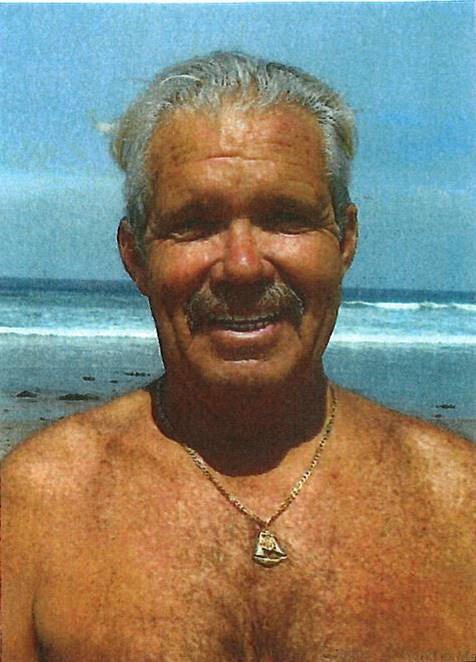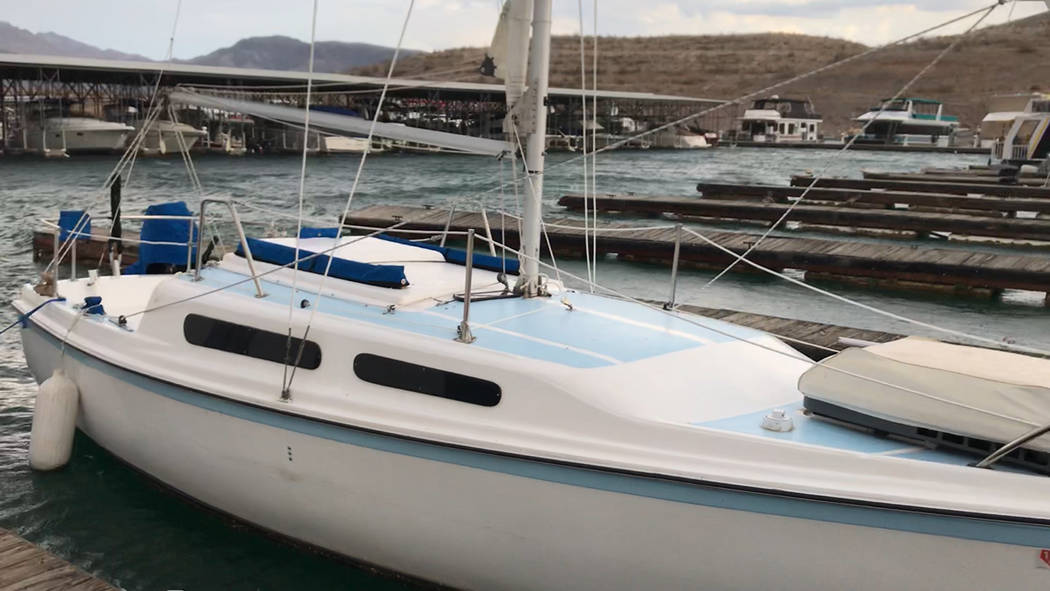 Two die in crash on I-11
Two men are dead after a two-vehicle crash on the new Interstate 11 on Tuesday morning.
The crash was reported about 9:45 a.m. on I-11, north of U.S. Highway 93, according to officials.
The driver of a white SUV attempted to make a U-turn within the northbound lanes on I-11 and hit a Ford Ranger head-on, Nevada Highway Patrol spokesman Travis Smaka said. The SUV's passenger died at the scene, and its driver later died at Sunrise Hospital and Medical Center, he said. Both SUV occupants were men, and the driver was in his 60s.
Troopers don't know why the driver attempted the U-turn into oncoming traffic, Smaka said.
Two occupants of the Ford Ranger also were hospitalized.
The crash occurred on a portion of I-11 within Lake Mead National Recreation Area, said Lake Mead spokeswoman Christie Vanover. The National Park Service also responded.
Northbound I-11 had reopened near Exit 2 by 4:15 p.m. Tuesday.
The Clark County coroner's office will release the identities of the men when their families are notified.
— Katelyn Newberg/Las Vegas Review-Journal
Man may be missing within Lake Mead park
Authorities at Lake Mead National Recreation Area are searching for a man who may be missing within the park.
Around 9 a.m. Saturday, Aug. 11, a call came in reporting an overdue boater. Around 1 p.m. a Nevada Department of Wildlife game warden found the missing person's vessel unoccupied on Lake Mead.
Brian W. Yule is a 69-year-old white male with gray hair and green eyes. He is 6 feet tall and weighs around 200 pounds. He was last seen around noon Aug. 10 leaving Callville Bay Marina on his blue and white 25-foot sailing vessel.
Anyone with information on his whereabouts or who saw his boat is asked to call the Lake Mead Dispatch Center at 702-293-8998.
The National Park Service, Nevada Department of Wildlife and Las Vegas Metropolitan Police Department have been searching the area by land, water and air.
Water district leader to speak at town hall
Councilwoman Peggy Leavitt will host a town hall meeting focusing on water at 6 p.m. Sept. 12 at the Senior Center of Boulder City, 813 Arizona St.
Guest speaker will be John Entsminger, who oversees operation of the Las Vegas Valley Water District, which serves nearly 400,000 customers, and the Southern Nevada Water Authority.
He has been instrumental in developing agreements protecting Lake Mead water elevations, and was appointed to serve as Nevada's lead negotiator on Colorado River matters by Gov. Brian Sandoval in April 2014.
Katherine Landing fishing pier replaced
The fishing pier at Katherine Landing on Lake Mohave has been replaced by the National Park Service.
The pier is near Bullhead City, Arizona, to the south of the launch ramp. It replaces the previous pier, which was more than 15 years old and did not meet Americans with Disabilities Act guidelines.
"These repairs were made possible because of our visitors," said Lizette Richardson, superintendent of Lake Mead National Recreation Area. "As we collect entrance fees, we invest those dollars into improving infrastructure and addressing the park's maintenance backlog to create a more enjoyable visitor experience. These are your fee dollars at work."
There are 13 lowered railing areas with foot cutouts for wheelchair accessibility and fishing pole holders along the pier. The new pier is 100 feet long, which will allow anglers to fish in deeper water, and the park is working with the Nevada Department of Wildlife to install a fish habitat under the pier to attract fish.