December 6, 2017 - 3:56 pm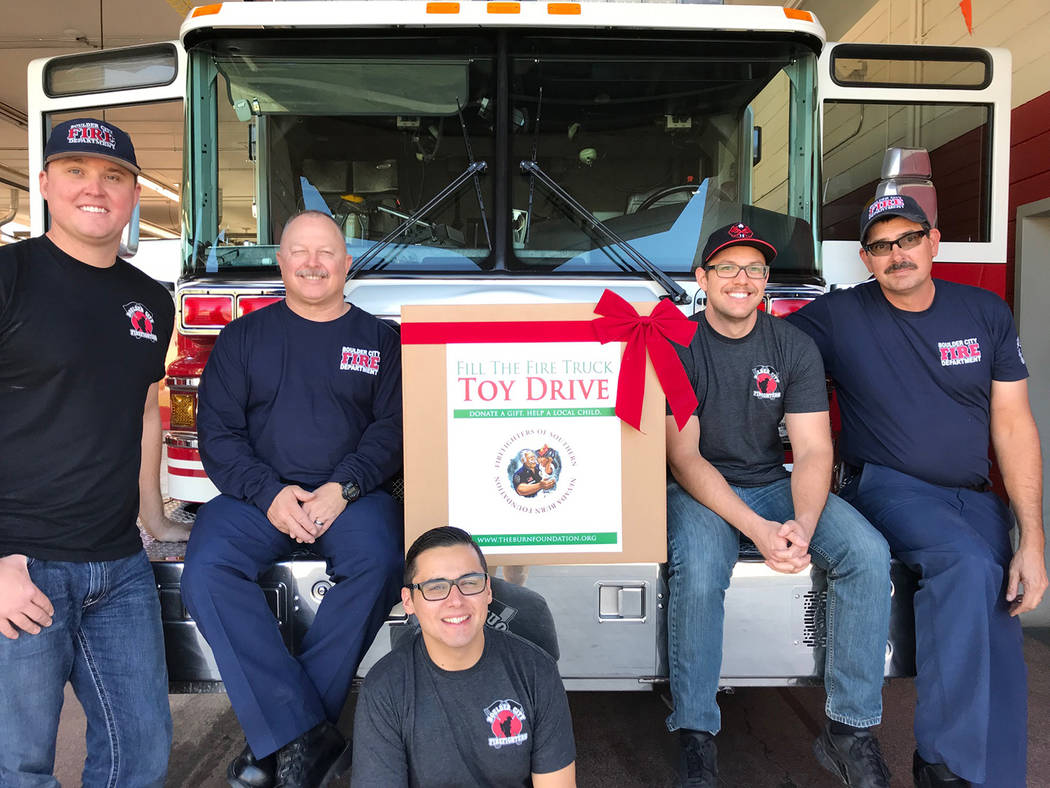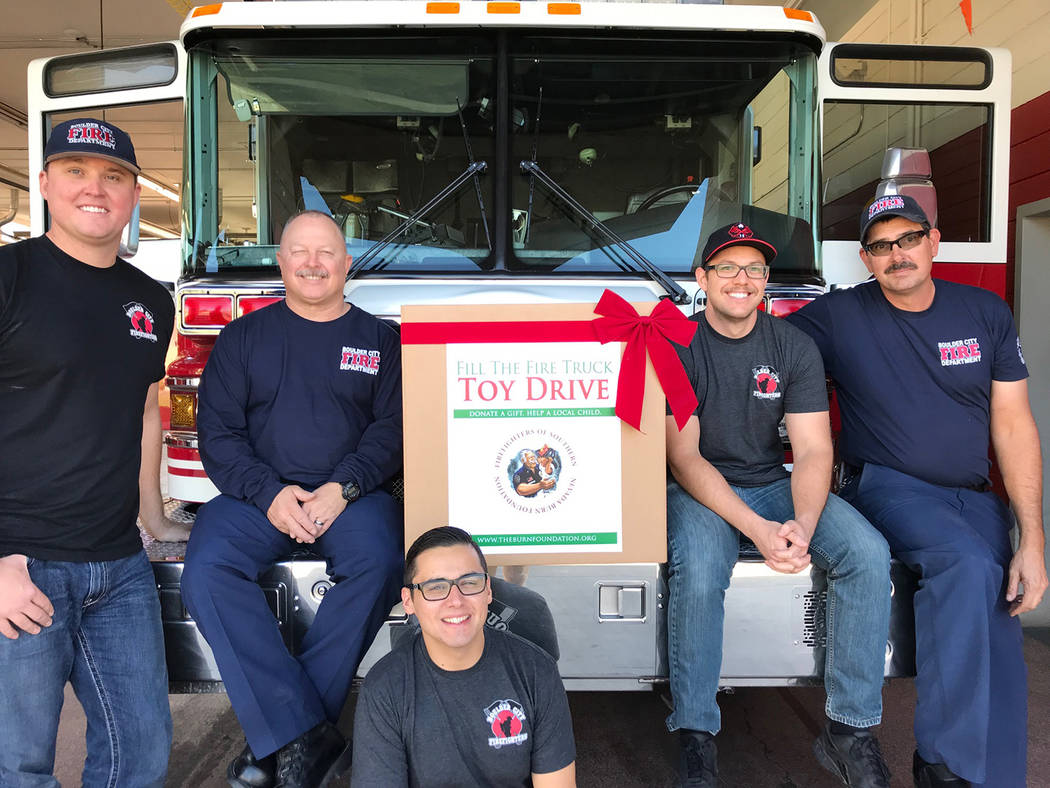 Firefighters join annual toy drive
The Boulder City Firefighters Association has partnered with the Firefighters of Southern Nevada Burn Foundation to provide holiday toys to area children up to the age of 18.
New, unwrapped toys and gift cards in $15 increments are being sought.
They can be dropped off at the fire station, 1101 Elm St., between 8 a.m. and 4 p.m. Monday through Friday. On weekends, ring the door bell to drop off donations.
Donations will be collected locally through Dec. 16.
This year's goal is to provide gifts to 28,000 children. The foundation has been holding the Fill the Truck toy drive for more than eight years.
Parade to be shown on Cox cable
Cox Communications will rebroadcast Santa's Electric Night Parade on YurView Las Vegas, a local television station airing on cable channel 96 and 1096 in high definition. The parade will be shown throughout the month.
Showings are scheduled at 2 p.m. Dec. 9, 10, 17 and 23; 2 and 8:30 p.m. Dec. 16 and 24; 8 p.m. Dec. 19 and 20; and 5:30 and 7 p.m. Dec. 25.
YurView Las Vegas provides entertainment, lifestyle stories and on demand content at www.YurView.com/LasVegas.