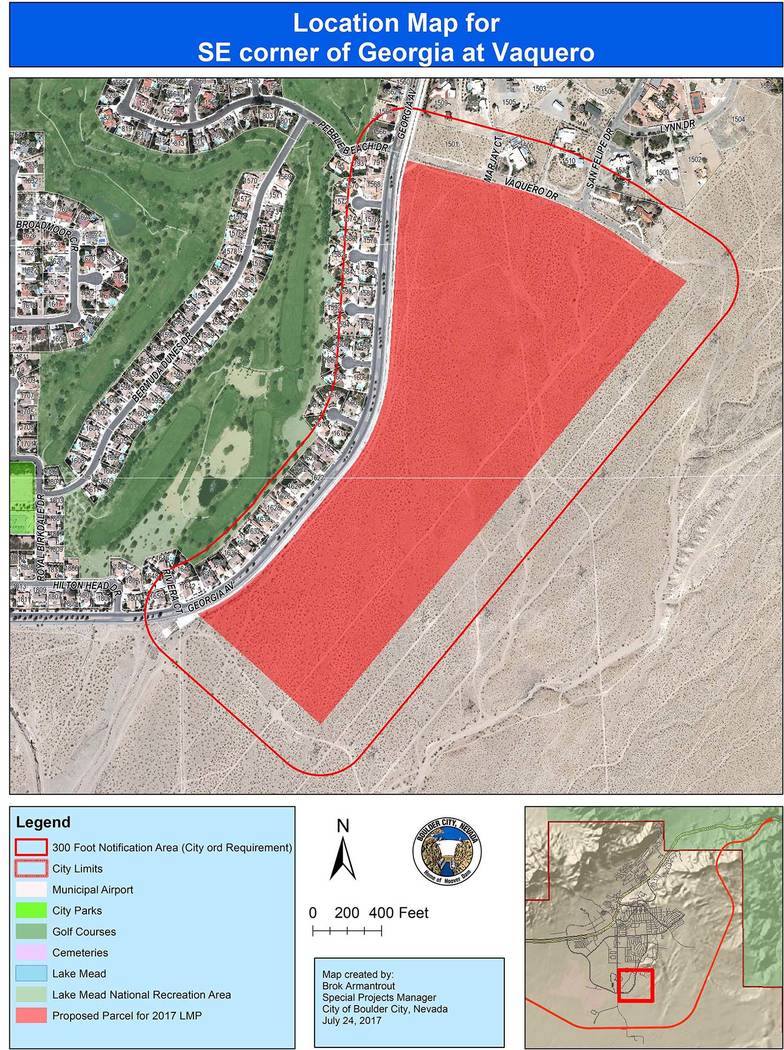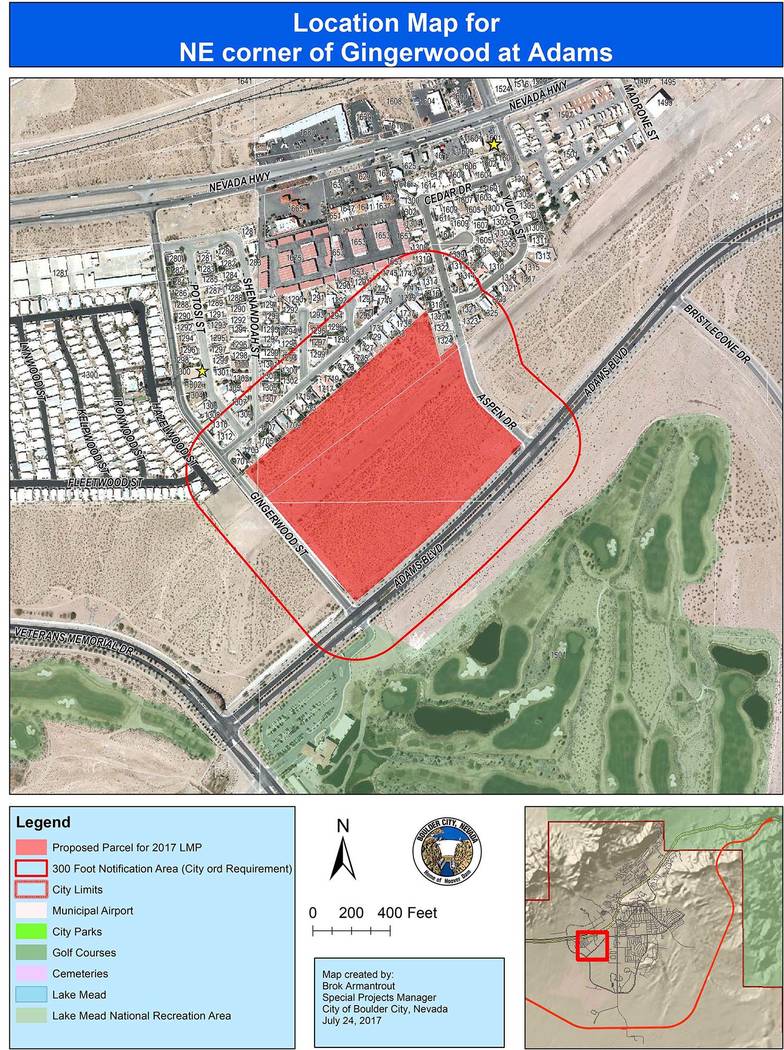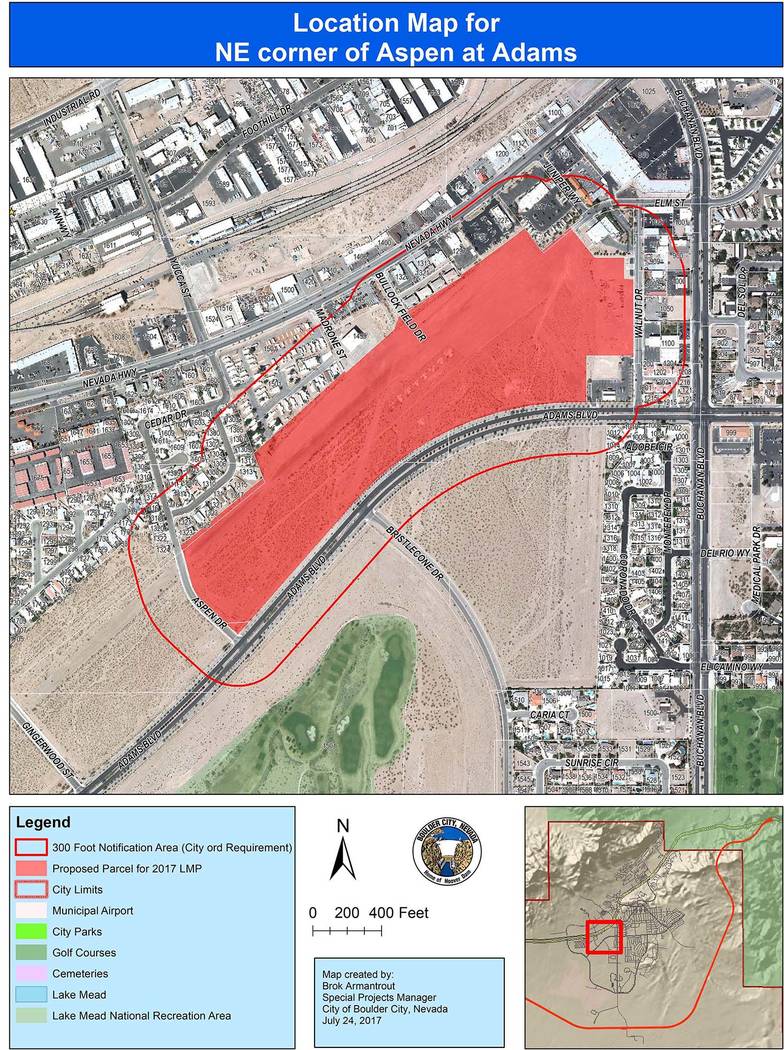 City considers adding 152 acres to land management plan
The Planning Commission will hold a public hearing at its meeting at 7 p.m. Wednesday, Aug. 16, to discuss allowing three parcels of land to be used for residential development. In order for these parcels to be developed, the city needs to approve an amendment to the 2017 land management plan.
The parcels under consideration include approximately 24 acres north of Adams Boulevard between Gingerwood Street and Aspen Drive, approximately 48 acres north of Adams Boulevard between Aspen Drive and Walnut Drive, and approximately 80 acres east of Georgia Avenue and south of Vaquero Drive.
As part of the amendment process, after the Planning Commission's public hearing, the matter will be brought before City Council on Sept. 12. If the amendment is approved by the council, there will be a question about it on the ballot for the election in November 2018.
Body of man missing at Lake Mead recovered Tuesday
The body of a 42-year-old Las Vegas man who went missing while swimming at Lake Mead on July 30 was recovered Tuesday, Aug. 8, morning.
His body was discovered around 6 a.m. in the vicinity of where the man was last seen.
According to a National Park Service spokeswoman, two men were swimming from a boat on Lake Mead near Hoover Dam around 10:45 a.m. July 30. Volunteers on a Park Service boat in the area observed the men struggling to swim to shore. They rescued one man, but the other went underwater before he could be reached.
The National Park Service, Hoover Dam Police, Metropolitan Police Department air and dive teams, the Nevada Department of Wildlife and Earth Resource Group have been involved in the search since his disappearance.
The Clark County medical examiner will identify the victim and determine the cause of death. The incident is under investigation.