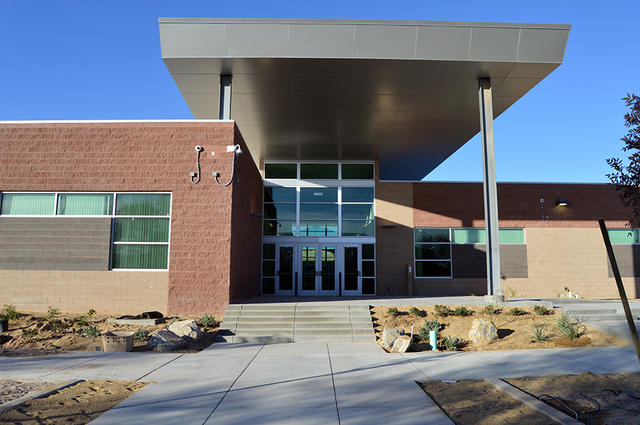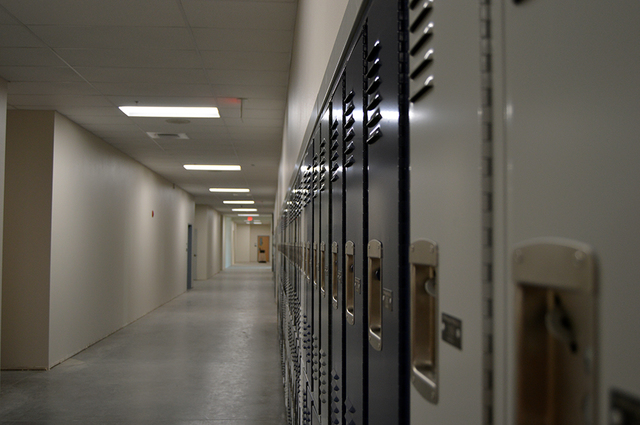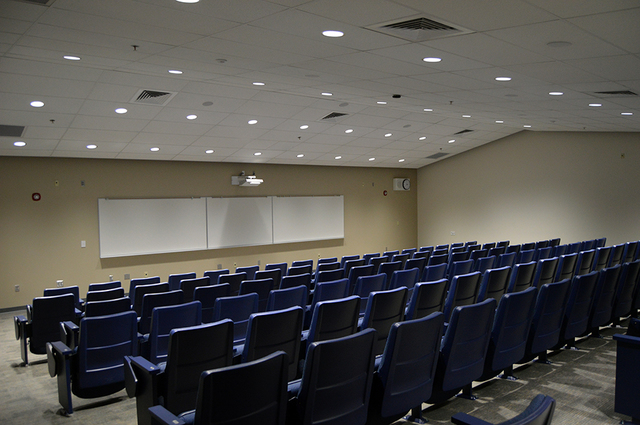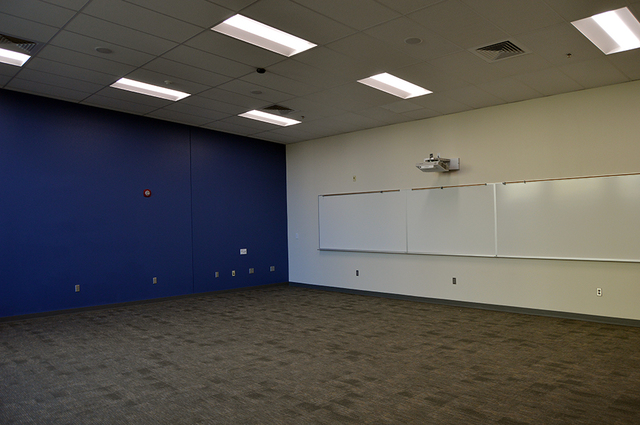 Boulder City High School students and faculty will hold classes in a brand-new building at the end of winter break Jan. 2.
According to the Clark County School District, equipment such as furniture and computers will arrive Monday and be set up by Wednesday, with the teachers spending the rest of the time before January setting up their classrooms.
"We are going to start moving in by the end of next week," Boulder City High School Principal Amy Wagner said. "We are going to have tons of people and manpower moving through that building making sure all the furniture and computers are set up as well as making sure the teachers pack up the essential things they need to teach."
The new building's completion is Phase Two of a four-phase project. Phase One, completed in 2005, included the high school's gym, while phases three and four deal with the creation of a fine arts center and athletic facilities such as a football and soccer field and new tennis courts.
All students and staff will move into the new 40,000-square-foot building with the exception of science and some electives teachers.
"Anyone who is currently in the old building or in the portables will move into the new building at the end of the break," Wagner said. "Only a few teachers will stay in the same area."
The new building has 18 regular classrooms as well as a drama and art classrooms.
According to the school district, construction of the new building was given a budget of over $14 million in 2014 and was originally approved in 1997 by voters through bonds to fund a 10-year school construction plan across Clark County.
"The Boulder City High School project is being funded from a voter decision in 1997 to use bonds to help pay for school construction," said Clark County School District public information officer Allison Cordova. "Boulder City was one of the schools that was selected for construction."
Phases three and four of the project are expected to cost around $25 million and begin in late February or early March, when crews will break ground on the construction of the school's performing art center and new athletic facilities, Wagner said.
The center will feature 454 seats, a music room and a broadcast station for school television. The football stadium will feature new bathrooms, stands and a press box.
Wagner said she expects the arts center to be completed by December 2017 and the football stadium to be completed by September 2018.
Phase Four also will include a new soccer field and tennis courts.
"We are about a year off from the new arts center and a little bit longer for the new football stadium," Wagner said. "The work on phases three and four (is) happening kind of simultaneously, but we still expect to have a performing arts center before we get to play on our new football field."
Wagner said parents and students have been excited about the new building.
"We have been able to take some people inside for a tour, and they have given us really positive feedback," Wagner said.
To see a detailed floor plan for the performing arts center or the newly constructed building, go to http://bouldercityhighschool.com/media/BCHS-ConstructionInformation.pdf