Neighbors often first source of help in emergencies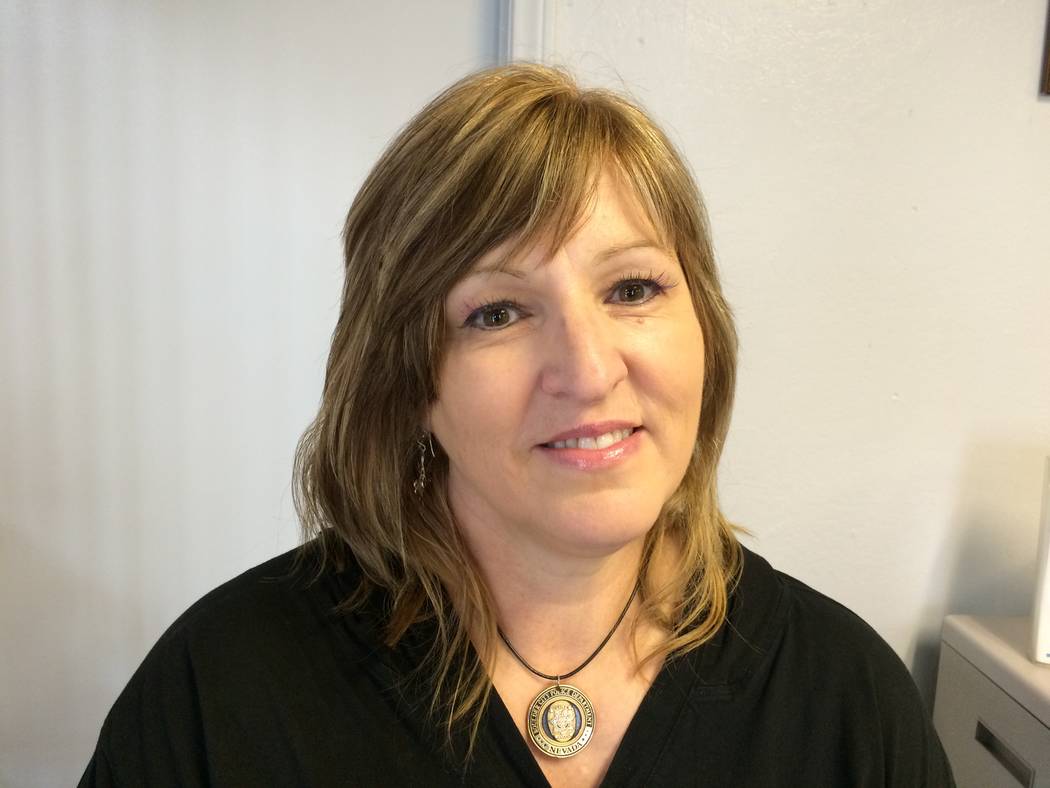 Are you prepared for an emergency? Last week I discussed the need for a business plan so this week I will cover how to learn how to help your neighbors in times of crisis.
There are several ways that you can be an emergency response leader in your neighborhood. One important way is to be part of the Community Emergency Response Team. Community members can volunteer for training in disaster preparedness, basic first aid, fire safety and light search and rescue operations.
Following a major event, professional first responders will not be able to meet the demand for all services. People will have to rely on each other for help in order to meet their immediate life-saving and life-sustaining needs. The Southern Nevada Community Emergency Response Team can be reached through Mary Camin, CERT program specialist. She can be reached at 702-229-0076 or mcamin@lasvegasnevada.gov.
Next week I will expand on other opportunities for you to get involved and informed in case of a major emergency.
April 27. Wanted: The driver is wanted and Nevada Highway Patrol is more than glad to meet and escort the subject to the cross-bar hotel at 12:45 p.m. in the area of U.S. Highway 93 and Temple Rock Road.
Juvenile disturbance: The bonfire in a metal ammunition can has officers and residents feeling concerned at 8:18 p.m. in the 1500 block of Foothill Drive.
Thought for the day: You can move all the way to Las Vegas, and the warrant still follows you.
April 28. Assist other: The officer arrives to assist with a small child who is unconscious until fire department personnel arrive for the transport at 6:22 a.m. in the 1200 block of Avenue I.
Missing juvenile: A young man does not show up at grandma's house, and it's all hands on deck in locating the missing child at 5:28 p.m. in the 1300 block of Capri Drive.
Thought for the day: The juvenile and his family were reunited, and he was given a very good lesson on why not to go to a friend's house and hide his bike.
April 29. DUI with accident: The woman driver with head injuries is located at the scene of the crash and transported for medical care at 2:35 a.m. in the area of U.S. Highway 95 and U.S. Highway 93.
Trespass: A manager states that the alarm company has called and someone has broken into the building and might still be in there now at 10:28 a.m. in the 1000 block of Nevada Way.
Thought for the day: The errant juveniles were quite surprised when their great idea backfired in a big way. When it's someone else's property, it's off limits.
April 30. Accident: The two occupants in the ultralight aircraft have an unconventional and unexpected landing that doesn't go off as anticipated at 8:02 a.m. in the area of the dry lake bed.
Wanted: The fugitive from another state is not expecting to be escorted back to face the music at 9:35 p.m. in the 1600 block of Nevada Highway.
Thought for the day: In my day, the saying used to go something like: If you can't do the time, then don't do the crime.
May 1. Assist other: Officers are dispatched to a medical call, along with paramedics, for a woman with suspicious injuries at 3:26 p.m. in the 700 block of Adams Boulevard.
Wanted: The driver finds out his safe hideout in Boulder City doesn't make him immune when Henderson has some unfinished business with his name on it at 8:48 p.m. in the 1600 block of Nevada Highway.
Thought for the day: Officers must investigate all suspicious cases. It's hard to believe, but people actually do lie to the police.
May 2. Trespass: The intoxicated customer believes it is all right to hang around after being asked to leave at 2:13 p.m. in the 1600 block of Nevada Highway.
Follow up: The runaway juvenile has returned home, and officers are dispatched to make contact and confirm a safe return at 5:20 p.m. in the 600 block of Paloma Drive.
Thought for the day: Alcohol does not improve a person's judgment, so it's best to have a sober friend along while on a binge.
May 3. DUI: The sedan turns into an off-road rig when the driver adds a little rocket fuel at 10:17 a.m. in the area of Railroad Pass.
Juvenile disturbance: Several reports are received about a pair of teens planning a "Rocky"-style bout at 4:11 p.m. in the 700 block of Adams Boulevard.
Thought for the day: The off-road adventure results in a sudden onset of painful injuries according to one of the occupants.
Call of the week: Assist: The elderly woman wants the officer to climb up on the roof and remove a metal TV antenna that has fallen over in the wind because firefighters have refused, and she just cannot believe it. She curtly informs the officer that back on the East Coast they would have had it done already and with a smile at 9:24 a.m. on April 28 in the 1400 block of Sorrel Road.
Tina Ransom is a dispatcher with Boulder City Police Department. She is coordinator of the Boulder City Citizen's Academy.