Multiple duties keep animal control officers busy
August 30, 2017 - 2:22 pm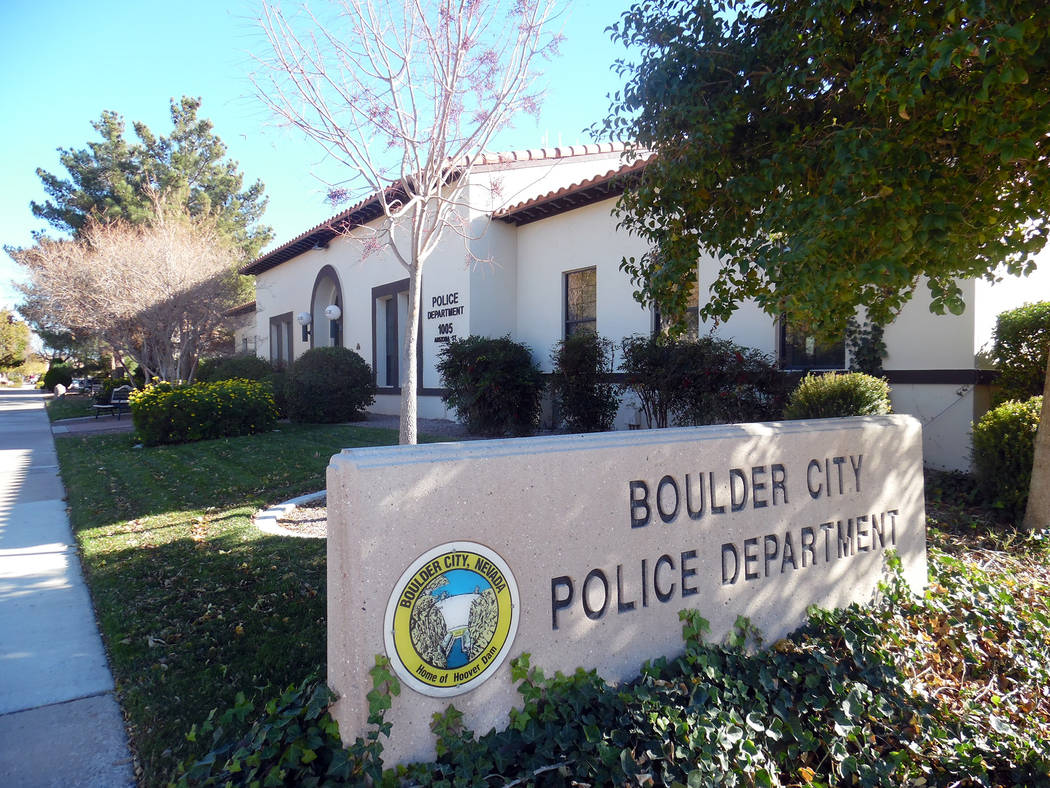 Boulder City Animal Control is here to help us with our pets. Our animal control division is staffed by two full-time officers. Our animal control officers certainly have lots of work to do, because animals need care 24/7.
At the shelter, they manage and clean the kennels, answer calls for help from 911 or dispatch, feed the animals, set animal traps, help get the wild cat population under control, enforce laws, adopt animals, and complete training — and that's not even close to the whole list of things they do.
Animal control Supervisor Ann Inabnitt has been working tirelessly for the furry ones of Boulder City for several years now. You can guess she's no stranger to a variety of animals and how to care for them, because our animal control supervisor was previously an animal research compliance officer for over a decade. Whatever animal(s) you own or are considering owning, feel free to contact our shelter 702-293- 9283 if you have any questions.
Our most recent full-time addition to the shelter is Brendan Hanson. He has proven to be an excellent man for the job and he interacts well with fur babies and their parents here in Boulder City.
If you are looking for a pet, visit our shelter for all the lost, abandoned or found animals that need a new home. Or, if you acquired a pet elsewhere, remember to have your pet spayed or neutered.
Aug. 17: At approximately 10 a.m. officers are with a couple of shady looking characters. Hmm. It's not always what it appears! Two souls with no criminal record are walking through life. Boulder City Officers help the subjects on their journey and provide a courtesy transport toward Arizona.
Aug. 18: Officers are dispatched to the area of Boulder City Parkway and Pacifica Way. Officers were running light and siren to a semitruck that drove off in the ditch. What the heck happened? Nope, no alcohol. Nope, no drugs. The driver fell asleep. Thank goodness no one was hurt. Job status on the driver is unknown.
Aug. 19: "911 … Address of your emergency? Over off Capri Drive. You say kids are throwing a knife into a tree." Officers are en route. Officers arrived and thankfully no children were hurt. Words are not necessary.
Aug. 20: It's the early morning hours. The roosters are still sleeping, but not the night shift sergeant. The driver of a vehicle decided to leave his music turned up to a performance level. Well, we make contact with the young lad. He has a couple of warrants out from over the hill, but they don't want him. Officers issue the kid a few citations.
Aug. 21: Officers are dispatched to Boulder City Hospital regarding male requesting a knife to stab someone in the head. Officers arrive in the room and quickly realize someone wasn't all there. That was a close one.
Aug. 22: Dispatch transfers a call to an officer. The officer is told by the caller that the Mexican Mafia contacted them about their granddaughter. He sent them the money, but now they want more. Do not send money or give any personal information over the phone.
Aug. 23: The caller advises dogs are running at large on the golf course. Officers respond and were able to get the dogs to the right house.
Hope everyone had a great week. Hope you have an even better next week. From Boulder City Police Department blessings to all in this great town.