Medolac removes plywood from old grocery story; prepares for June opening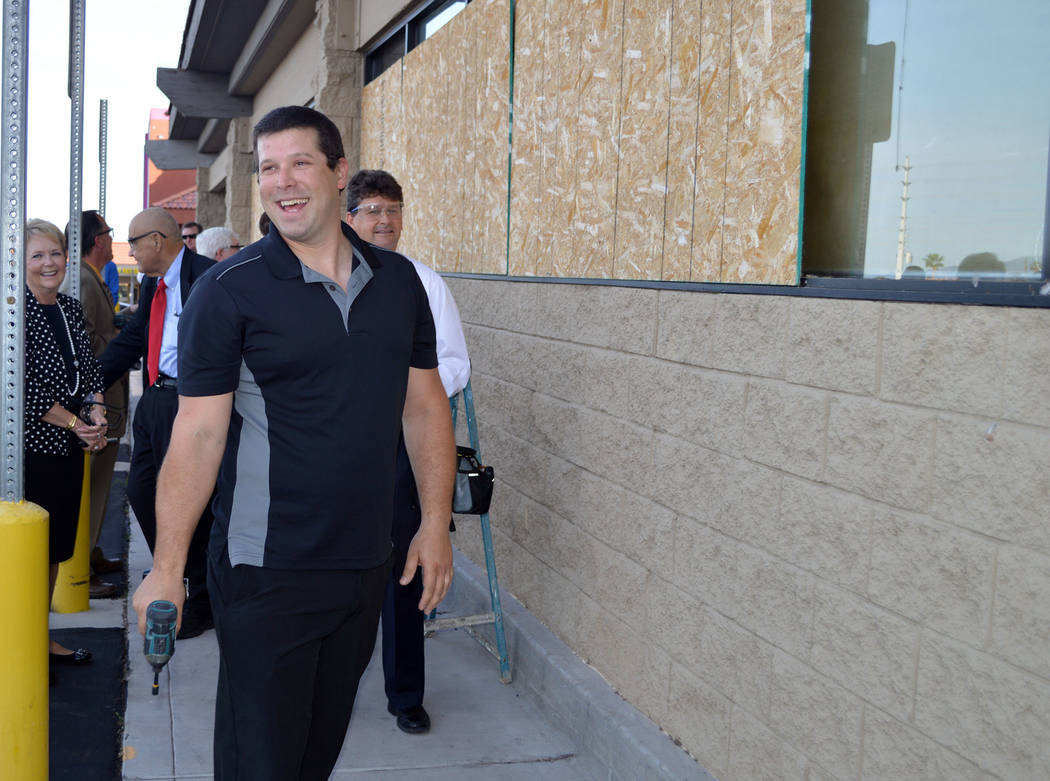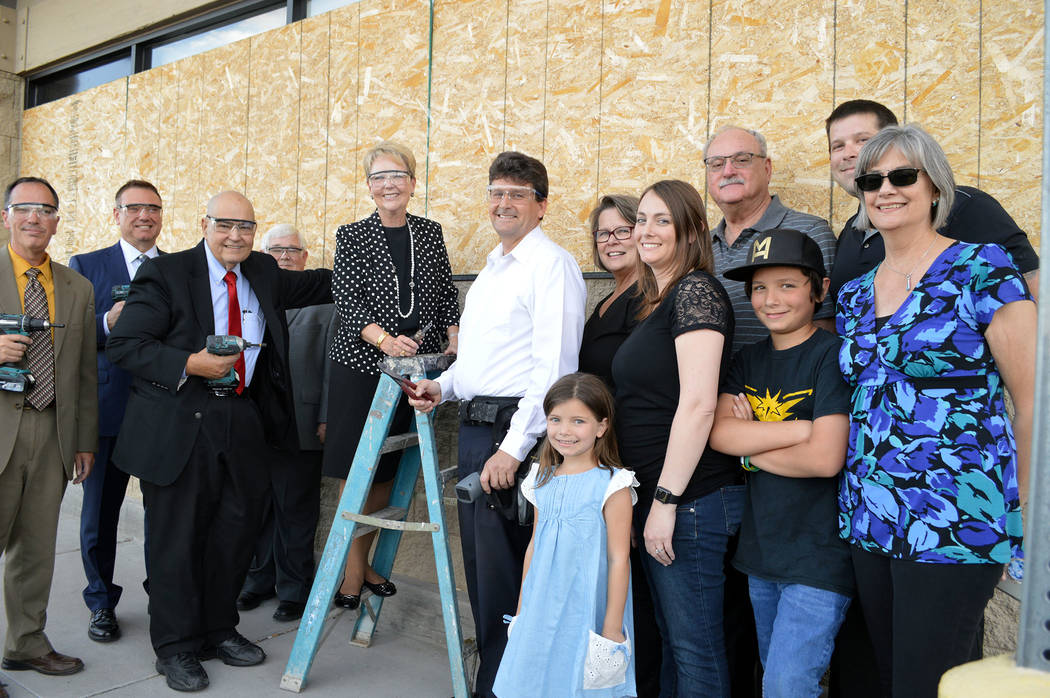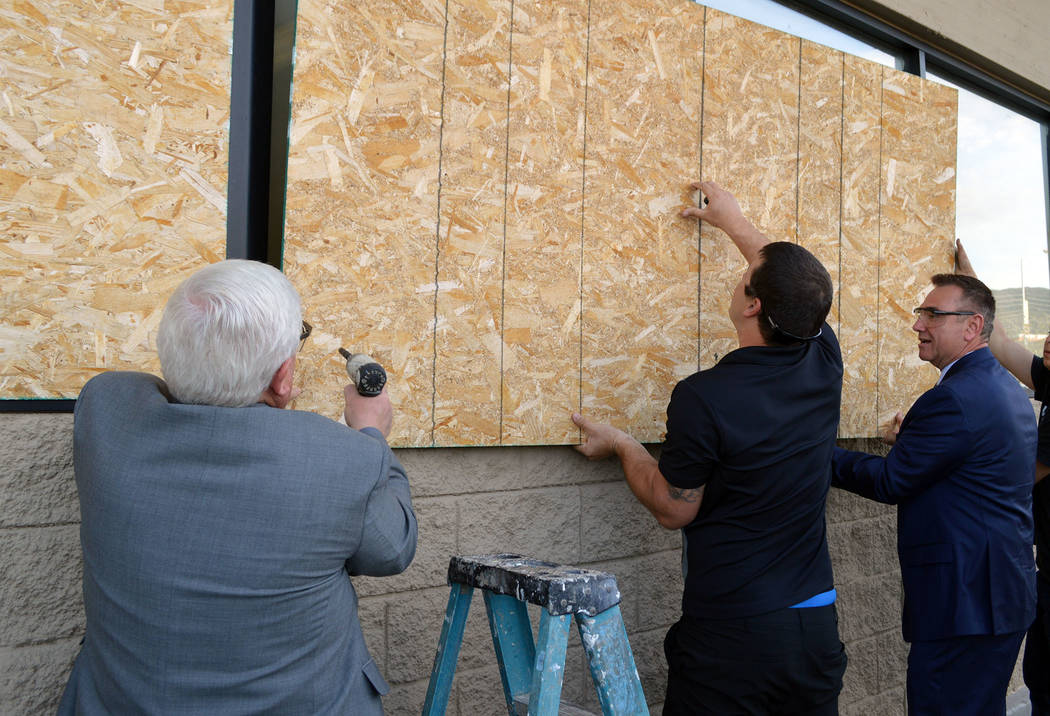 The plywood at the old Vons/Haggen store on Boulder City Parkway has gone bye-bye.
Oregon-based Medolac Laboratories, which processes human milk for babies, is moving its corporate headquarters into the property at 1031 Boulder City Parkway, as it has outgrown its current facility. It plans to open sometime in June.
The former grocery store has been boarded up for several years, and on Tuesday, April 10, members of the Medo family and city officials removed the plywood to celebrate the building's reopening and Medolac coming to Boulder City.
"I think the best part is getting the abandoned look off the building," said Medolac founder and CEO Elena Medo. "It's the start of some great improvements here. This signals the beginning of the improved availability of life-saving therapies to millions of babies globally because of the scale we can achieve with this building."
Medolac sells milk to anyone who has a doctor's note showing a medical reason for its need, such as adopted babies, nontraditional families and working mothers. Medo founded the company in 2009.
"We know that with the economy of scale here, babies will not have to go without," she said.
At its 10,000-square-foot facility in Oregon, Medo said that the most the company could produce in a month was 1,000 units of milk. At the new facility in Boulder City, it can process that same amount per day on a single production line.
According to Aaron Medo, vice president of production, 98 percent of its sales are for premature babies, weighing less about 4.4 pounds.
Medolac has committed to becoming a part of the community and has already started hiring local people to work at its new facility. It plans to hire up to 100 people in the next year or two.
"It is wonderful," Elena Medo said about the city. "They've been very supportive. … We're very committed to this community."
Medolac is leasing the building but Medo said they plan to buy it.
Contact reporter Celia Shortt Goodyear at cgoodyear@bouldercityreview.com or at 702-586-9401. Follow her on Twitter @csgoodyear.