Man pleads guilty to felony burglary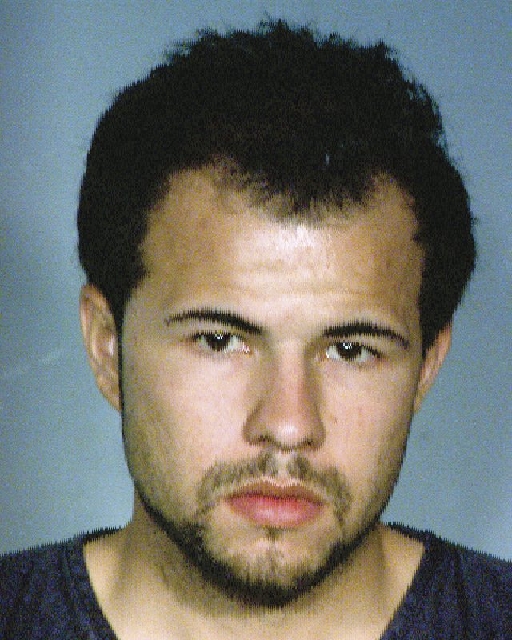 By Arnold M. Knightly
Boulder City Review
Travis Ryan Young has pled guilty to a single felony burglary charge in connection with an Oct. 7 burglary that ended with a brief standoff at the old hospital.
The 22-year-old Young took the plea April 23 at the Clark County District Court in downtown Las Vegas. He faces one to 10 years when sentenced on June 28.
A Dec. 4 criminal complaint filed by the Clark County district attorney charged Young with felony burglary while in possession of a firearm, two felony counts of possession of stolen property and conspiracy to commit burglary, a gross misdemeanor.
However, Young's attorney, John P. Parris, said an agreement has been reached with the Clark County district attorney to serve the felony burglary sentence concurrent with a separate felony burglary plea in connection with a series of burglaries in Clark County in February.
Parris said he will ask for probation at that sentencing hearing June 11.
"Usually, if it's your first rodeo, we'll ask for probation," Parris said. "This one's going to be a little bit tougher of a fight."
The 22-year-old Young was arrested March 15 on unrelated drug charges in Las Vegas. He was booked into Clark County Detention Center on charges of resisting a public officer, battery on a protected person, multiple drug possession, and use and possession of drug paraphernalia.
The district attorney's office has yet to file a criminal complaint in that case. Parris said those charges will be dismissed by the district attorney pursuant to the negotiations on the other two cases.
However, Young was also booked on two outstanding warrants, one from Boulder City and one from Clark County.
He is being held on $69,000 cash bail or $312,000 bond in the two cases.
The district attorney's office filed the Dec. 4 four-count criminal complaint stemming from a Boulder City Police investigation into a series of burglaries.
Young was initially arrested Oct. 7 at the old Boulder City hospital after a brief chase by police that ended in a standoff.
He appeared before Miller on Oct. 9. He was released, however, since no charges had been filed against him at that time.
Co-defendants in that case, Cory J. Ryan and Kaitlyn L. Tester, were arrested Jan. 4. Ryan is in the Clark County Detention Center awaiting sentencing. Tester was sent to Lake's Crossing Center, a mental health facility in Sparks.
According to police, the Boulder City burglaries took place in the area of Avenue M and Arizona Street; on Utah Street between Arizona Street and Avenue M; and in the area of Wyoming Street and Don Vincente.