Man arrested in BC after attack at power facility
January 11, 2023 - 4:10 pm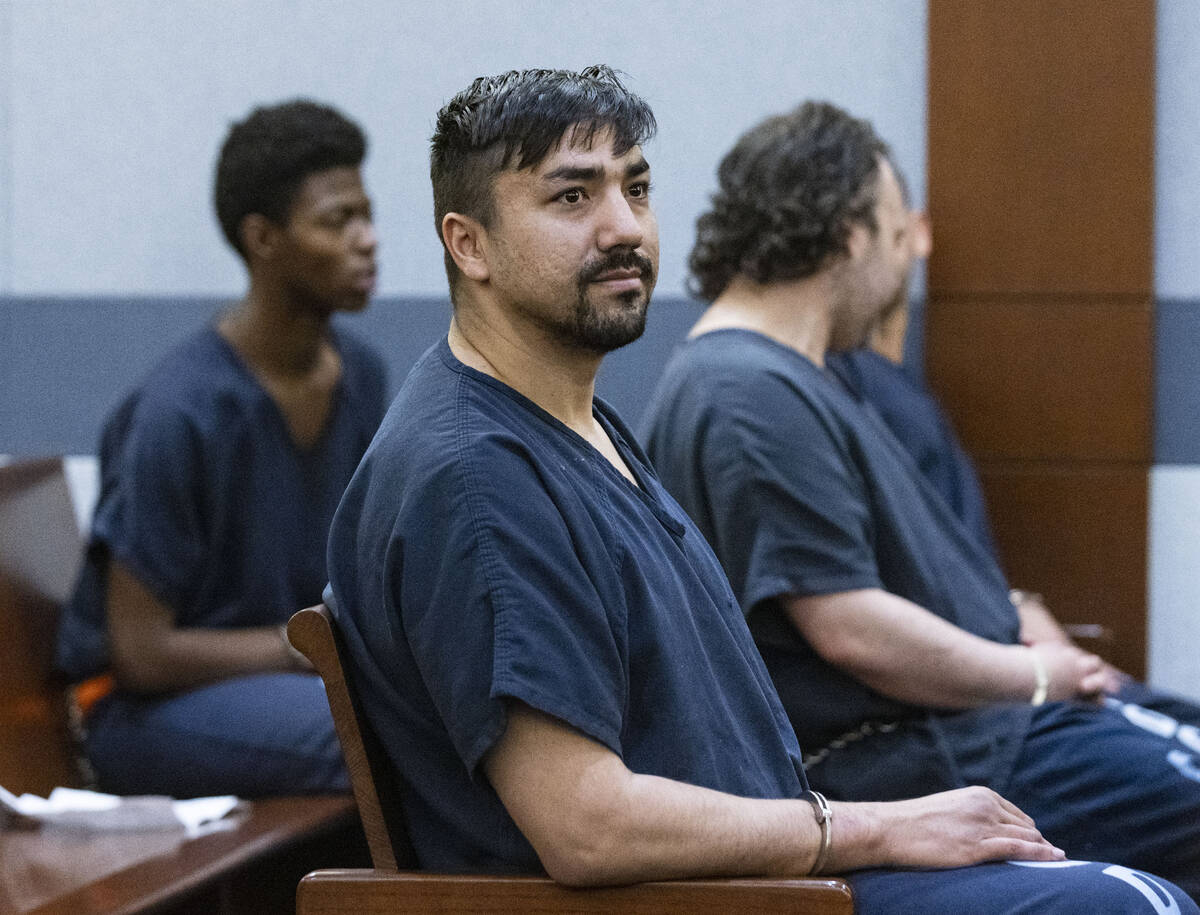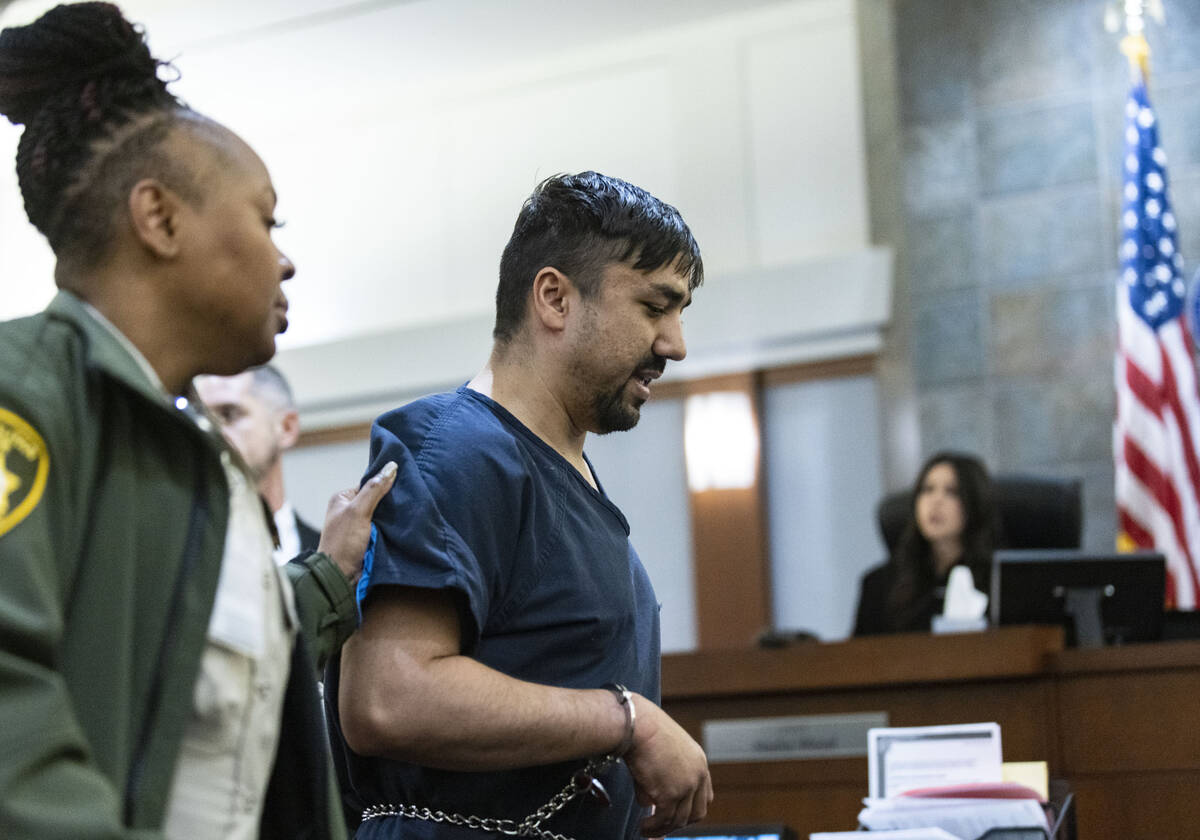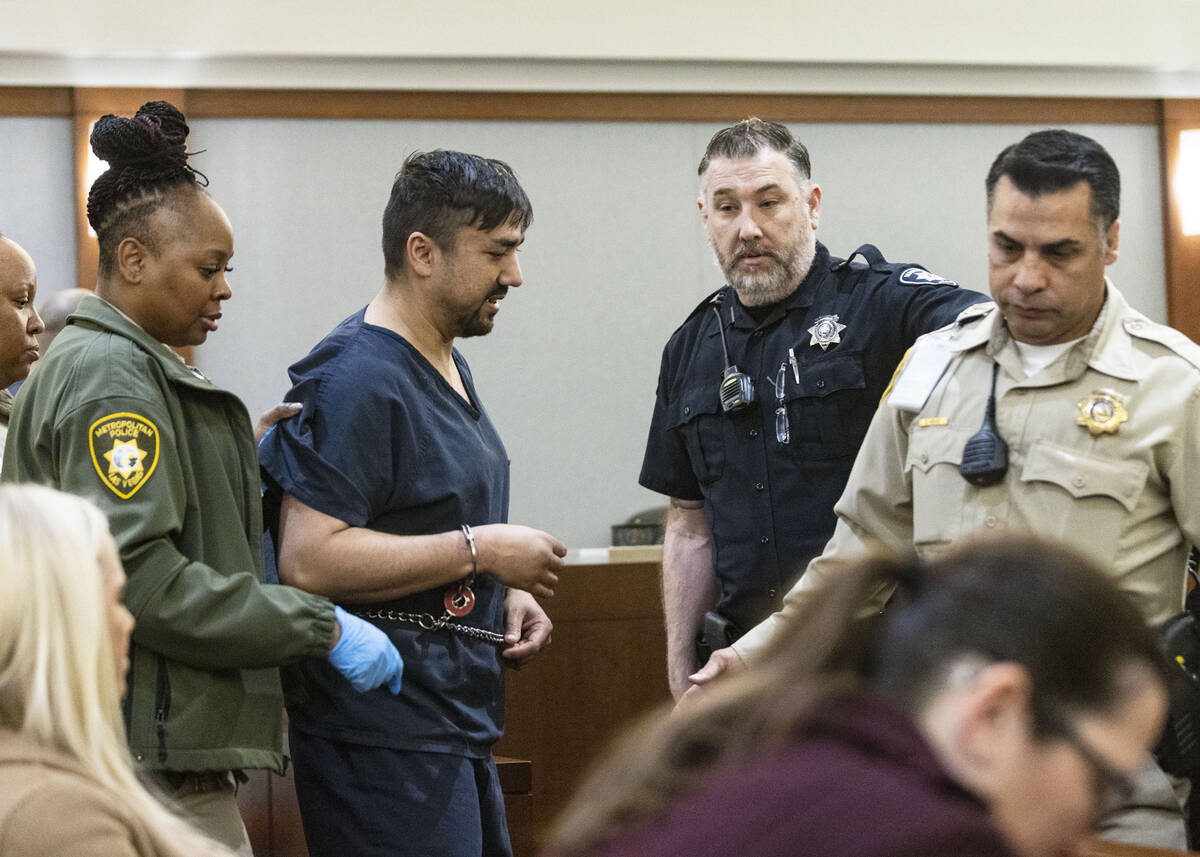 A judge ordered a competency evaluation Tuesday, Jan. 10, for a man facing a terrorism charge after police said he set a car on fire at the MGM Mega Solar Array facility.
Mohammed Mesmarian, 34, who was arrested Jan. 5 near Boulder Beach in the Lake Mead National Recreation Area, was removed from the courtroom Tuesday after interrupting another defendant's hearing.
"Your honor, can I say something? There's so much wrong in the whole system since I entered here," Mesmarian told Las Vegas Justice of the Peace Nadia Wood before officers led him out of the room. "There's a bunch of Black people stuck in a room together."
When he was brought back into the courtroom, Wood said Mesmarian's attorney requested that he undergo a competency evaluation.
Mesmarian answered "OK" when the judge told him he was being ordered to undergo the evaluation. As he was led out of the room, Mesmarian interrupted the proceedings again.
"What are we doing about changing things?" Mesmarian said, while laughing.
His defense attorney, Nicholas Pitaro, declined to comment on the case following the hearing.
Mesmarian was arrested at Boulder Beach Campground, police said. It is unclear how Mesmarian got to the campground from the array facility.
He faces charges of committing an act of terrorism, escape by a prisoner, and two counts each of arson and destruction of property valued $5,000 or more, court records show.
According to the heavily redacted arrest report, Mesmarian told police he drove through the fence at the power facility 30 miles northeast of Las Vegas and set a maroon Toyota Camry on fire "for the future."
He broke into the facility, crashing the car, which belonged to his grandmother, through a fence at 3:57 p.m. on Jan. 3. He then spent the next few hours taking photos, turning off part of the "transfer switch" and driving his car closer to the transformer in the facility's control room.
Mesmarian set the car on fire about 10 minutes after midnight and spent nearly 20 minutes sitting in a chair watching the flames before leaving the property, the report said.
Although employees arrived at the facility at about 6 a.m. Jan. 4, they did not discover the burned vehicle until nearly 11:30 a.m., the report said.
Mesmarian told police he believes in clean sources of energy and was against carbon emissions. He said burning the vehicle served two purposes: it reminded him of "harmful memories from his past" and burning the car liberated him, and to let go of the old forms of energy.
He said he had no regrets and would do the same thing again.
Although he admitted to knowing the fire would damage the solar plant, he denied that his intention was to sabotage it.
An emailed statement from the Chicago-based array owner and operator Invenergy said, "No one was injured, and the facility is expected to be fully operational this week."
Immediately after their discovery, on-site personnel shut down the plant's operation "as a precaution in accordance with industry-standard safety protocols."
There was no estimate on how much it would cost to replace damaged components.
About seven hours before the car crashed through the facility fence, employees caught Mesmarian trespassing at a Republic Services landfill near U.S. Highway 93 and Interstate 15, less than 7 miles from the solar array. Police were called to the landfill and spoke with Mesmarian, but it was unclear if he was detained.
The FBI, which referred questions to Metro as the lead agency in the case, entered the investigation as the number of attacks on power grid facilities nationwide increased in 2022.
The U.S. Department of Homeland Security issued a national terrorism advisory bulletin in November saying it had joined the FBI in developing awareness on power grid attacks. Most recently, there were attacks on substations on Christmas Day that knocked out power in five states.
The department said at least 108 human-related incidents were reported during the first eight months of 2022, compared with 99 in all of 2021 and 97 in 2020. More than a dozen cases of vandalism have been reported since September.
Boulder City Review Editor Hali Bernstein Saylor and Las Vegas Review-Journal staff writers Richard N. Velotta, Sabrina Schnur and Sean Hemmersmeier contributed to this report.
Contact Katelyn Newberg at knewberg@reviewjournal.com or 702-383-0240. Follow @k_newberg on Twitter.