Locals embrace end of mask mandate
February 10, 2022 - 10:19 am
Updated February 16, 2022 - 4:09 pm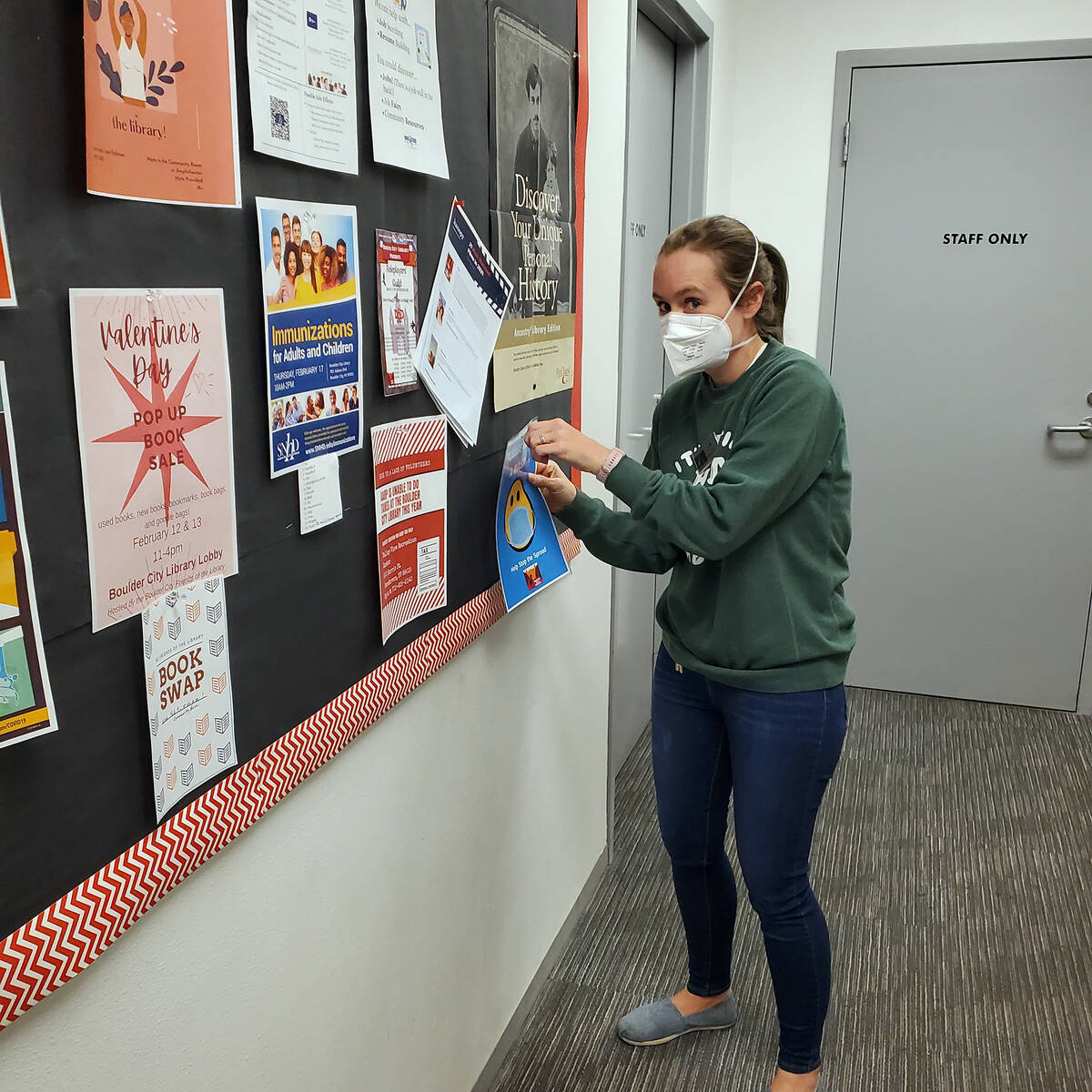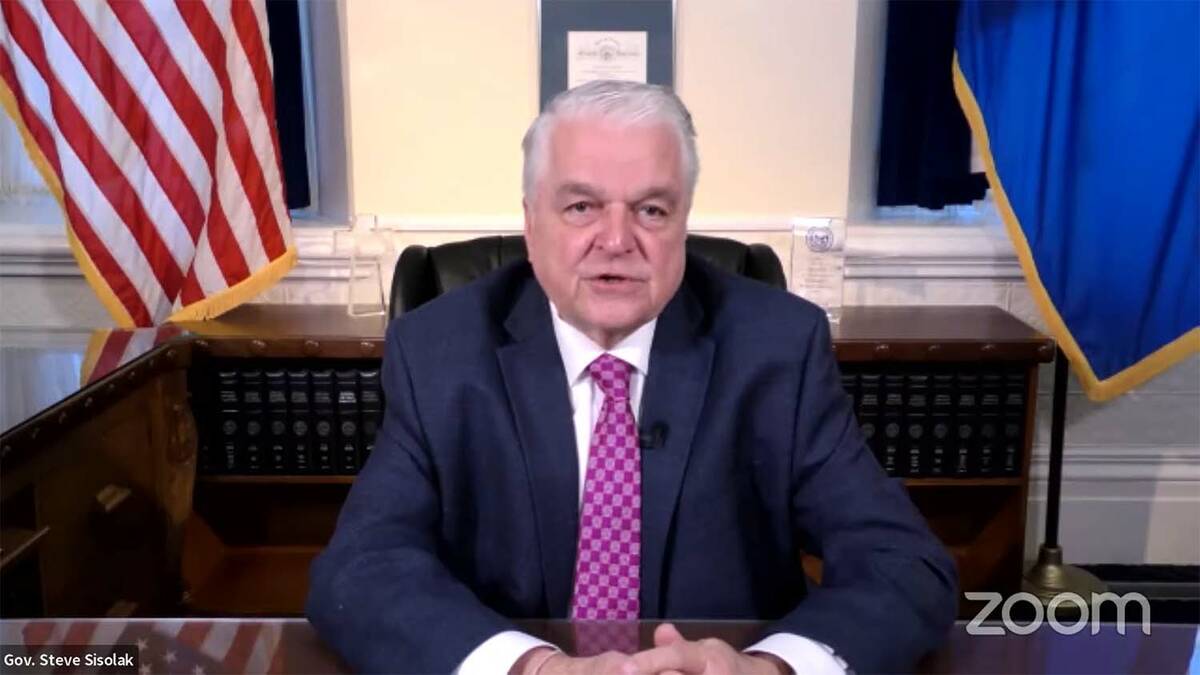 Boulder City residents do not have to wear masks in public after the governor issued a new executive order rescinding the mandate regarding their use.
According to the Feb. 10 order from Nevada Gov. Steve Sisolak, masks are no longer required in public places, but people still may be asked to wear one in hospitals, clinics and long-term care facilities. Additionally, businesses can require them at their discretion.
Since the mandate ended, people in town have expressed their thankfulness for the change.
Rev. Ron Zanoni, pastor of St. Andrew Catholic Community in Boulder City, said in-person attendance was approximately 30 percent higher Sunday after the mandate ended.
"(It was) so nice to see smiles again," he said.
Zanoni said masks are still being encouraged, especially for those with underlying health problems.
"And, of course, the CDC (Centers for Disease Control and Prevention) guidelines for those who test positive, or are exposed to those who test positive, still apply," he added.
Boulder City Chamber CEO Jill Rowland-Lagan said the mandate ending will help her staff and the volunteers who work with people from out of state.
"Our volunteers that work with the public … know that many guests … are coming from other states and were not aware of the mask mandate here," she said. "They did have to deal with some unhappy guests. So this will eliminate some of that uncomfortable conversation in the lobby."
Roger Tobler, owner of True Value, said he was glad the mandate ended.
"I didn't like it because I didn't think the businesses should have to enforce it," he said. "I won't require them. … People have had plenty of time to get their vaccines and their immune systems up."
Joe DeSimone, owner of Railroad Pass casino, is also thankful for the change.
He said it only took 30 seconds after the governor's announcement for him to remove the mask mandate at the property that lies just north of the city limit.
"I applaud the effort."
He said he believes lifting the mask mandate will allow his staff and customers to "feel liberated."
"I think people will be able to enjoy our property … They will be much more comfortable and able to enjoy their experience a lot longer and without the hassle."
DeSimone said the same is true for his employees and that 80 to 90 percent of his staff will feel more comfortable without having to wear masks.
He added that he expects people to spend more time at the casino now that they don't have the "encumbrance on their face."
Boulder City Library Director Kim Diehm said the library will be following the new guidance and masks are no longer required.
"We will, however, continue to offer a free mask to those who wish to wear one while using the library, as long as supplies last," she said. "The convenience of curbside pickup of items will also still be offered by calling 702-293-1281."
Diehm asked people to bear with them as they update the website and building signage.
Despite the new directive, nothing will change at Boulder City Hospital, according to Chief Executive Officer Tom Maher. They will continue to follow infection control protocols and masks will be required for staff, visitors and patients.
"Governor Sisolak announced the lift of the mask mandate for public places, however hospitals, clinics and long-term care facilities, which fall under the direction of the Department of Health and Human Services, still require masks. … We continue our commitment as stewards of the health and well-being of our community, and will, at this time, continue to require masks in the hospital, clinic and lab settings," he said.
Masks also will be required for those riding on the trains at the Nevada State Railway Museum, said Director Christopher MacMahon.
Though they are not necessary while visiting the museum's outdoor exhibits, MacMahon said the trains are considered "public transit" and people must follow the federal and Transportation Security Administration guidelines.
Masks are also required in airports, on planes and on public buses as required by federal directives.
Employees and members of the public, however, are no longer required to wear masks in city buildings.
"City employees are no longer required to wear masks indoors and in city vehicles when riding with others, regardless of vaccination status," said Communications Manager Lisa LaPlante. "The city will not require the public to wear masks when entering city facilities. Employees testing positive for COVID would, however, be required to continue to follow the masking guidelines."
Hali Bernstein Saylor is editor of the Boulder City Review. She can be reached at hsaylor@bouldercityreview.com or at 702-586-9523. Follow @HalisComment on Twitter.
Contact reporter Celia Shortt Goodyear at cgoodyear@bouldercityreview.com or at 702-586-9401. Follow her on Twitter @csgoodyear.