Library narrows field to two for director's spot
September 14, 2016 - 1:29 pm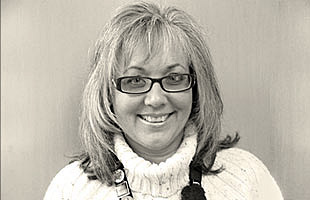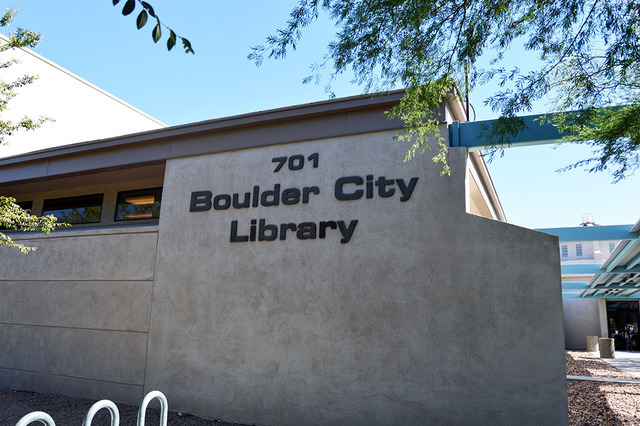 The Boulder City Library's six-month search for a new director is coming to an end as the board of trustees has narrowed its choice to two finalists.
The final two applicants are Kelly A. Cuci and current interim director Kimberly Diehm. Interviews will be conducted at 7 p.m. Sunday and Monday at the library and are open to the public.
After interviews are conducted the board plans to vote on the new hire at its regular meeting at 7 p.m. Wednesday.
Diehm has served as the library's interim director for the past six months after the resignation of former director Lynn Schofield-Dahl in March.
In her cover letter Diehm wrote that her time serving as interim director has given her invaluable experience to succeed as the official director of the library.
"The experience I have gained as Acting Director of the Boulder City Library has been invaluable," Diehm wrote. "I have tackled some challenging tasks such as putting together an annual budget on short notice and the planning and implementing of a training day for staff to address tension and uncertainty issues."
Diehm has worked for the Boulder City Library since 2009. Before serving as acting director she served as head of the library's youth services department and before that was assistant director for the same department.
Diehm said she is looking forward to her interview.
"I am looking forward to starting the interview process," Diehm said. "I think I am prepared for this job after working with the staff for six months. I never really thought that when I became a librarian I would have the chance to be a full-time director one day."
The other finalist for the job is Kelly A. Cuci, who is currently the head of outreach services at Orland Park Library in Orland Park, Illinois.
Cuci has served as the head of the library's outreach department since 2006. The department employs a staff of five and four seasonal interns, according to Cuci's resume.
"My library ideology is imagine, create and experience," Cuci wrote in her application. "I envision a library that not only provides items that stir imaginations, but one that creates active programming spaces to create exhibits, art collections, virtual services rooms instead of study rooms, and theatrical experiences served to the community and designed by the community."
Jeff Breeden, chairman of the Boulder City Library's board of trustees, said that he is looking forward to conducting interviews, but intentionally did not know too much about the candidate's qualifications to avoid any form of favoritism.
Library Vice Chairwoman Marita Rhinehart said that the interview questions were provided to both candidates before the interview process.
"We offered the candidates the opportunity to see the questions prior to the interview," Rhinehart wrote in an email. "We hope that it will lead to a more thoughtful discussion and not have it feel like 'gotcha' moments."
The board will ask the candidates 12 questions. A few examples of those questions are: Describe your budget creation and budget management experience? Tell us what you know about Boulder City and its library, and why are you interested in coming here? Tell me the steps you take to monitor your work in your current job?
Rhinehart also encouraged the public and library staff members to attend the interviews because all will have a chance to ask the candidates questions.
Contact reporter Max Lancaster at mlancaster @bouldercityreview.com or at 702-586-9401. Follow him on Twitter @MLancasterBCR.