Lake Mead superintendent to retire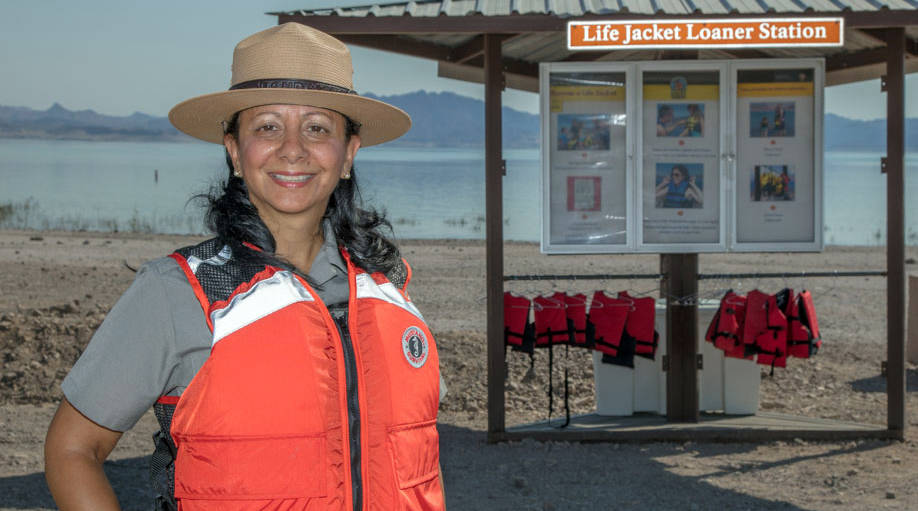 Lizette Richardson, superintendent of Lake Mead National Recreation Area, announced her retirement late last month. Her last day will be Aug. 31.
After serving at the park since October 2015, Richardson had been tapped to head the National Park Service's regional office in Denver as part of a major management shake-up proposed in April, which would have been a promotion.
"I had the tough decision to choose from two exciting opportunities and after weighing all factors I decided to retire," she said in a statement.
Richardson notified staff of her decision July 24 in an email.
According to Christie Vanover, spokeswoman for the park, the regional office plans to send one of its key leaders to Lake Mead to serve as the acting superintendent until a permanent superintendent is selected.
During her tenure at Lake Mead, Richardson has focused on people, programs and partnerships that inspire visitors to find their connection with the 1.5 million-acre park that spans two states.
In addition to being the superintendent for Lake Mead, she oversees Grand Canyon-Parashant and Tule Springs Fossil Beds national monuments.
This is her second position at the park, having served as the chief of maintenance in engineering from November 2004 to June 2013.
Before coming to Lake Mead as superintendent, Richardson was the chief of the Construction Program Management Division in the Park Service's national office in Denver, where she was responsible for developing policy, programs and implementing the planning, design and construction for all of the Park Service's major capital improvement programs.
She also served as the acting superintendent at Joshua Tree National Park, where she oversaw operations for the 790,000-acre park.
Her career with the federal government began when she was a project manager with the U.S. Army Corps of Engineers, where she was responsible for multimillion-dollar civil works projects, including a $344 million flood-control project. Richardson also managed several offices at Air Force and Navy installations and worked as an engineer in the private sector.
Richardson holds a Bachelor of Science degree in civil engineering from Manhattan College in Riverdale, New York, and is a registered professional engineer in Nevada.
"I have had an amazing federal service career of which half has been with the National Park Service. Being superintendent of Lake Mead has been the highlight of my career, working side by side with a talented and dedicated team, delivering first-class programs and having the support of many partners who care deeply about this special place," she said.
Last year, nearly 7.9 million people visited Lake Mead National Recreation Area, infusing about $336 million into the local economy. It was the sixth-most-visited park in the National Park Service.
Hali Bernstein Saylor is editor of the Boulder City Review. She can be reached at hsaylor@bouldercityreview.com or at 702-586-9523. Follow @HalisComment on Twitter.